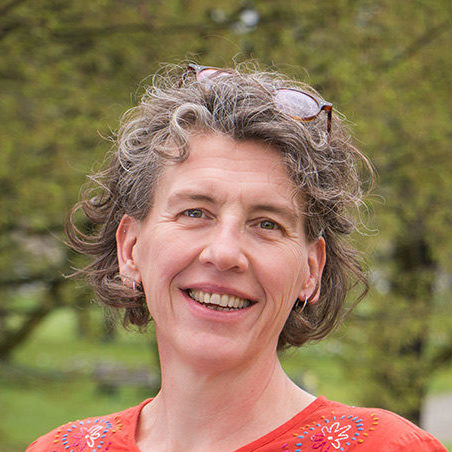 Louise Luttikholt
Executive Director, IFOAM – Organics International
'What are we going to eat tonight?'
This simple question connects parents around the globe when their children come back home after a full day of activity and are hungry; still in their development, they need healthy, nutritious food that supports them to keep on exploring the world around them.
The answer to this question may seem simple at first. It depends on the culture, nutritional habits, and needs and societal status in which the mothers and fathers bring up their families.
What is a food system?
A look at the food systems behind the evening meal however reveals a complex set of factors such as trade and climate that respect no borders.
Food systems include all the processes and infrastructure involved in feeding a population: growing, harvesting, processing, packaging, transporting, marketing, consumption, and disposal of food and food-related items. It also includes the inputs needed and outputs generated at each of these steps.
A food system operates within and is influenced by social, political, economic and environmental contexts. It also requires human resources that provide labor, research and education. Food systems can vary from local subsistence food systems to global commodity trade.
And suddenly the simple question from a child is not so simple, but instead connects us to global challenges like hunger and malnutrition and the endangered state of our planet and the potential consequences for all life upon it.
How are our food systems broken?
Unfortunately, most food systems are broken. Conventional industrial agriculture is a main factor that pushes planetary systems – such as biodiversity or vital global cycles of nitrogen that are important for the planet's survival – beyond their boundaries[1] of a safe operating space: it contributes to the degradation of fertile land, the extensive demand of water for irrigation, high energy consumption and significant loss of biodiversity.
It is also a major polluter through the use of harmful agrochemicals, and a significant contributor to climate change. This results in threatening the very basics of agriculture's capacity to produce sufficient food, as well as providing a livelihood for billions of farmers, and those earning their income in the food and textile industry.
Out of this situation arises the critical question: In what way can we reshape agriculture so that it has a positive influence for today and the future?
We need an agriculture that can feed the world without depleting our natural resources. We need an agriculture that can cope with a changing climate, as well as contributing to the mitigation of climate change, instead of causing it. And we need an agriculture that enables people to earn a living within a "greener economy". In short: an agriculture that is ecologically, economically and socially viable for the present, and in the long term.
How can we reshape agriculture?
The good news is that agriculture – done differently – can also be part of the solution. If we get it right with agriculture and food systems, we get it right for people and planet!
Organic agriculture, a dynamic and continuously developing farming system based on the principles of health, ecology, fairness and care and supported by the science of agro-ecology, is a forerunner of truly sustainable and resilient agriculture and offers practical solutions to address major global challenges.
A recent study published in the scientific magazine 'Nature Communications'[2] revealed that a worldwide conversion to organic farming can contribute to a comprehensive and sustainable food system, if combined with further measures. Organic agriculture and equally sustainable systems produce healthy, nutritious food and other natural products for a growing population. They enable farmers to earn a fair living, regenerate and enhance soil fertility and biodiversity, safeguard and replenish scarce water resources, mitigate climate change and help people who have been negatively impacted on to adapt to it.
In a positive way, organic agriculture interlinks and reinforces the planetary systems. For example, organically managed soils contain more organic matter. This results from their increased capacity to capture and store carbon, thereby reducing atmospheric CO2 and contributing to climate change mitigation.
The increased organic matter also improves the soil's capacity to capture and retain water, thus reducing the need for irrigation. These soils tend to be more productive and therefore contribute to farm incomes as well as food security. An additional positive influence is high crop diversity. Such fields are more resilient to fluctuations both in weather and in market demands.
Avoiding agrochemicals as organic agriculture does, not only reduces their negative effects on ecosystems and humans, but also means less dependency on, and expenditure for, external inputs. Particularly in developing countries the result is more manual labour and therefore employing more people in farms, which in turn strengthens local economies. In addition, they further contribute to local food security and support a balanced diet.
Changes at all levels
To transform our food systems in such a way that they contribute to a healthier and better world, we need some radical shifts at all levels, first of all in our heads. We need a new narrative on the ultimate goal of agriculture: to feed people well, equitably and in harmony with our ecological environment.
Policy-makers should take their responsibility seriously and make sure that agricultural policies are coherent with global agreements on halting climate change and protecting biodiversity; perverse incentives such as subsidies on chemical fertilizers and pesticides should be removed.
We need to enable farmers to grow in a more sustainable way, through capacity building, sharing good examples and positive incentives, so that the overall supply of more sustainable food increases.
As consumers we need to utilize our influence and choose organic products. Additionally, we can help to raise awareness of the challenges we face and how we can help reduce them by supporting the work of individuals, businesses and organizations, which practice sustainable organic agriculture. The socio-economic opportunities of organic agriculture are manifold and imply substantial business opportunities both for farmers and society in general. Indeed, through our daily activities we have the potential, and therefore the responsibility, in our hands to restore the viability of a sustainable planet.
The next time your child asks you 'what are we going to eat tonight?' your answer might be somewhat more complex, but the more satisfying – knowing that eating can be an act that contributes to a better world!
Learn more in our factsheet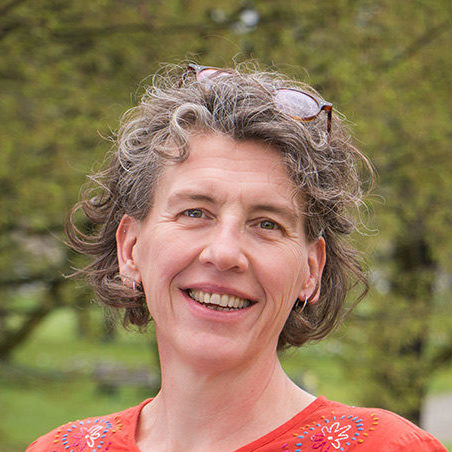 Louise Luttikholt, Executive Director, IFOAM –  Organics International
Louise Luttikholt became Executive Director of IFOAM –  Organics International in July 2018. Born in the Netherlands and raised on a family dairy farm, she has extensive experience in organic agriculture, fair trade and development cooperation at strategic, management and regulatory levels.  Prior to joining IFOAM – Organics International she worked as Director of Helvetas Germany, was Chair of the Textile Advisory Group of Fairtrade International, as well as Director of Strategy and Policy at Fairtrade International.