Every three years, the organic sector comes together to host the world's largest organic gathering, the Organic World Congress (OWC)! Held in conjunction with our General Assembly, the OWC involves thousands of organic farmers, producers, researchers, advocates and policy experts from around the world.
In 2021, the 20th OWC will be held 6-10 September in Rennes, France. Drawing from the motto, 'From its Roots, Organic Inspires Life', OWC 2021 will aim to provide organic and likeminded stakeholders working toward sustainable agriculture, value chains, and consumption with an opportunity to exchange their knowledge, innovations, and experiences. The congress offers momentum and inspiration to all who take part and is seen as a leading event for the global organic sector.
Feeling Inspired? Get Involved!
Contribute to a Forum
Would you like to contribute to the OWC2021? The Call for Contributions is now open! We are currently looking for contributions for six individual forums:
To contribute in one or more of these forums, you will need to submit your contribution online by September 30, 2019 for consideration. All forums will run from September 8-10, 2021. Each forum has its own objectives and criteria, more information can be found on the congress website: https://owc.ifoam.bio/2020/conference-fora.
Host a Workshop
You are also invited to apply to host a Workshop at OWC2021! Workshops are 90-minute slots held during the main congress from September 8-10, 2021. All workshops shall deal with a topic relevant for the organic sector and in line with congress objectives and themes.
To apply for a workshop, please go to the OWC2020 website, fill out our application form, and email it to workshop@owc2020.bio by September 30, 2019. OWC2021 organizers will select a maximum of 20 Workshops for inclusion. Applicants will be notified in October 2019 and may be asked to provide additional information.
Workshop organizers will be charged a fee of 400 Euros per workshop. Workshop organizers will plan and cover all related costs (e.g., work time, travel costs, invited speakers). Workshop participants will have to register for OWC2021.
Congress language
OWC2021 will be held in English. Simultaneous translations in English, Spanish, and French will be made available for specific sessions during the congress, in particular for the Farmers' forum. Congress materials are available in English as well as French online!
Key Priorities and Messages
Innovation can be used to stimulate farmer conversion to organic – increase nutritional revenues from fields while maintaining ecosystem vigor;
Organic systems are tied to the living soil and should be enhanced to preserve and develop biodiversity as well as plant and animal integrity;
The organic agriculture movement inspires healthy food systems and a culture of sustainability;
Organic agriculture is forward-looking and achieves innovation through the melding of tradition and science;
Organic agriculture serves as an inspiration for the transformational changes needed within the agricultural sector;
Organic agriculture works and positions itself as an agent of change. It is time to scale up and harness the benefits reaped from regenerative (sustainable) ways of farming;
The OWC2021 is solution-oriented and will seek to offer alternatives to global challenge and maximize positive impacts on people and the planet. Its tonality is pragmatic, friendly, positive, and collaborative;
Organic agriculture as a tool for responsible development.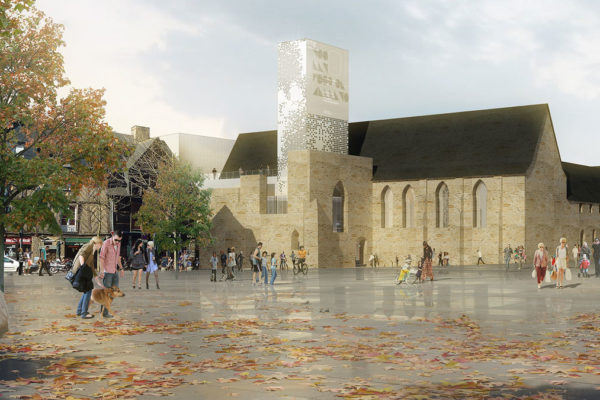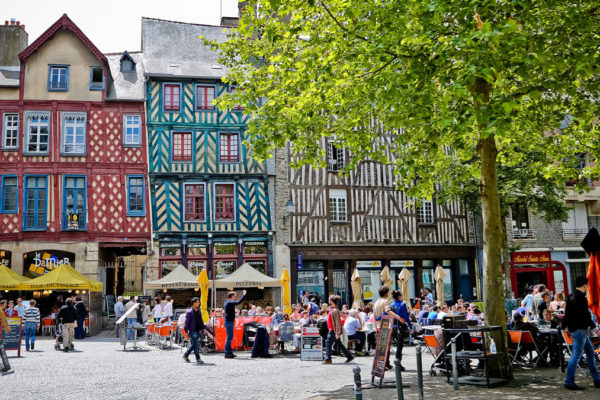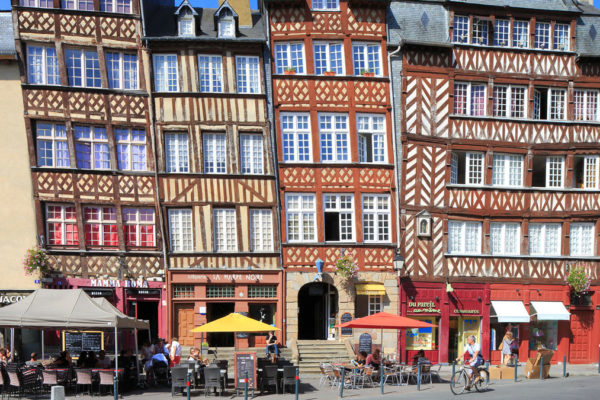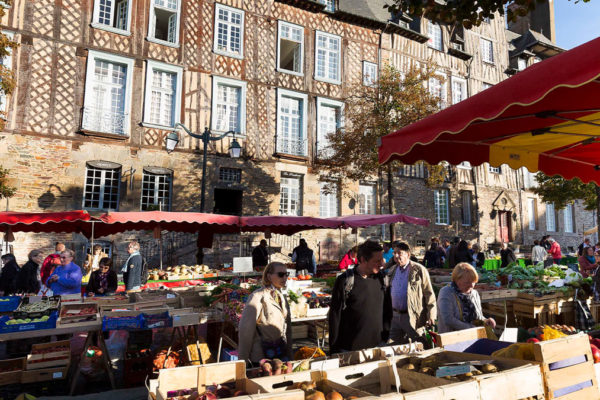 Location, Location, Location
Congress City
Located just 90 minutes from Paris, Rennes is a large city firmly committed to biodiversity. In 2016 it was named the French Capital of Biodiversity. The surrounding region supports an array of initiatives advocating for good quality food and a new agricultural model.
Rennes also supports the 'Positive Food Family Challenge', and an original local development project encompassing environmental protection, agriculture and tourism in the Vilaine valley. This organic and small-scale farming project aims to return a 450-hectare area of green belt, currently used for different purposes, to its original function of feeding the local people.
Historic Venue in the Heart of it All
OWC2021 will be hosted in the Couvent des Jacobins Congres Centre, a facility like no other in Europe. Easily accessible via public transport or on foot, the Centre is located inside a 14th century building steeped in seven centuries of history. Yet, with its modern, state-of-the-art design, it expertly fuses past and present. Up to 6,000 Congress participants will enjoy large auditoriums, modular exhibition spaces, committee rooms, full catering facilities, and rooms for cocktail events.
Interested? Stay Informed
Want to receive automatic OWC2021 updates? Visit the congress website and subscribe to our mailing list to be the first to receive news on the world's largest and most significant organic gathering!
Subscribe to OWC2020 Mailing List
Organizing Consortium:

Public Partners: