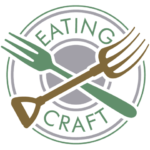 EATingCraft stands for The Education Towards the Creation of Alternative Food Networks. Funded by the EU's Erasmus+ Programme, EATingCraft is run by IFOAM – Organics International and multiple European partners. The project began in September 2017 and will run until the end of this month. Its main objective is to increase the sustainability of food systems. This is achieved through the development and implementation of training programs for adult learners interested in building sustainable food networks using PGS and CSA.
Read More About The EATingCraft Project
A Project Partner Explains
The partner: PRO-BIO LIGA (PBL) is a Czech association targeting local businesses, conscious consumers, and social enterprises who share a common vision to protect our environment and communities. PBL was established in 2002 as an independent branch of the Czech Organic Farmer's Union: PRO-BIO Association of Organic Farmers (an IFOAM – Organics International member since 2018). Since then PBL has conducted organic farming production and consumption projects focused on education, vocational training, and awareness raising. PBL also engages in community building, local food marketing and distribution, and CSAs.
Pro-Bio Liga's Motivation: We chose to engage in the EATingCRAFT Project because we have observed more and more communities and citizens in the Czech Republic and Europe looking for quality, local food. We have also observed that conscientious consumers tend to prefer local, seasonal, organic food with short distribution chains. But we also saw that the number of locally certified organic farms is limited, particularly around large cities like Prague. Engaging in PGS seemed to be the right strategy for supporting those local food communities that are interested in quality products grown according to the four principles of organic agriculture.
The EATingCRAFT Project has also allowed us to support the primary goal of our organization: increase awareness around organic farming, organic food, and sustainable consumption.
Training citizens and farmers in PGS gave us the opportunity to engage people in discussions on how to transition to a society where organic farming is the norm rather than a niche.
Pro-Bio Liga's Activities: EATingCRAFT established four training modules to provide theoretical and practical tools for implementing PGS. Special focus was given to communities already implementing the concept of community agriculture. A culmination training event was also established to test the peer review process. From the training, we learned that conducting a real-world peer review is the best way to learn about PGS because the process is a hands-on activity.
In PGS, peer review is used as a process for people (in this instance smallholder producers and consumers) to come together to jointly assess their peers' production practices and verify if these comply with pre-defined standards and rules. This work is also meant to simultaneously improve our own practices.
Peer-review Farm Visit
The peer-review visit was held at the sheep farm Biostatek Valeč in western Bohemia about 100km (60 miles) from Prague. To generate interest, we combined the experience with a CSA open-gate farm day and promoted it as the event "Become Sherlock At An Organic Farm". Participation was varied and consisted of consumers (both CSA and non-CSA), gardeners, farmers, NGO members, and professors of agriculture. In total about 25 people took part.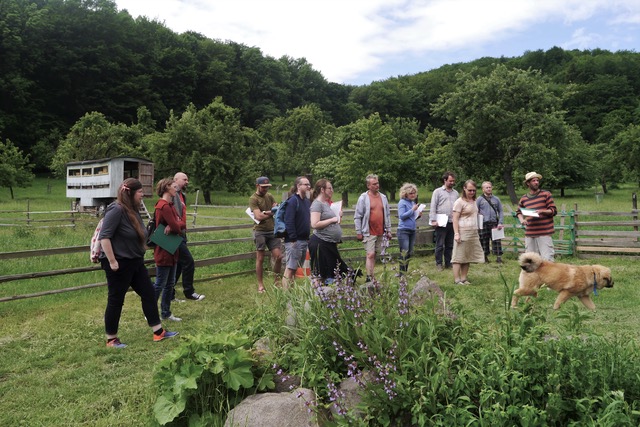 In the morning we introduced the components needed for a farm visit: the peer-review process, its goals, and available tools. Following this introduction, farmer Vojta provided an overview of the farm's development, its size, and production processes. We visited his flock of sheep and toured the milking shed and cheese processing workshop. We learned about milking, cheesemaking (caseiculture), product storage and commercialization, meat processing and slaughtering.
Overall the farm visit was a great knowledge sharing experience for all participants that generated many questions and discussions.
Farmers asked questions unfamiliar to consumers and professors asked questions unfamiliar to farmers.  And we had very interesting discussions between farmers that covered basic issues to complex, technical issues (e.g. treating diseases). All questions and issues were clarified.
How Did Sherlock Fare?
Our Sherlock investigation bore fruit! All participants (Sherlocks) are now more aware about what to ask farmers when looking for organic food. They also know how to find out if food is produced according to the principles of organic agriculture. We are pleased that the visit built trust and understanding between farmers and consumers, and revealed benefits of a participatory peer-review approach!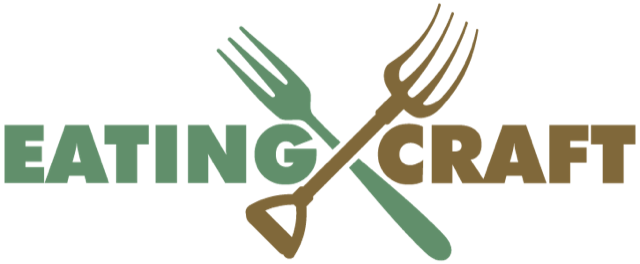 What Comes Next?
EATingCraft was a great "teaser" and a delicious appetizer that should be followed by the main course: concrete adaptation and implementation of PGS to local Czech conditions and food community needs. The project did well to whet the appetite of several food communities interested in trying out PGS.
We are already discussing how to implement what we learned with a CSA group, a community store, and a cooperative store. All three communities buy their food both from organic certified and non-certified local farmers. They share the common challenge of 1) How do we build consumer trust for products that are not third-party certified, and 2) How do we promote sustainable ways of farming that form the backbone healthy local food systems? The answers seems to be through PGS.