Shamika Mone gives us a snapshot of how farmers from India, Sri Lanka, Brazil, Philippines, Zambia, Indonesia, South Africa, Uganda, Ghana, and Puerto Rico, are dealing with COVID19. In many cases, demand for organic produce is increasing and farmers are exploring opportunities such as organic pop up stores to reach their customers in times of social distancing and restricted movement.
We are experiencing crazy times in the history of Life (at least in our lives) brought on by the pandemic COVID19. We are in a lockdown announced by our honourable Prime Minister, Narendra Modi, with a nationwide curfew in a country as diverse as India.
I wonder how our colleagues and friends in South Korea, China, Italy, and Germany are managing to work from home over the last  month or so. I feel lucky so far and grateful that I returned from Europe just 5 days before the first COVID19 case was identified in India; and now I am amongst those under quarantine. So far so good; I am safe, healthy, and at home with no income but additional free time.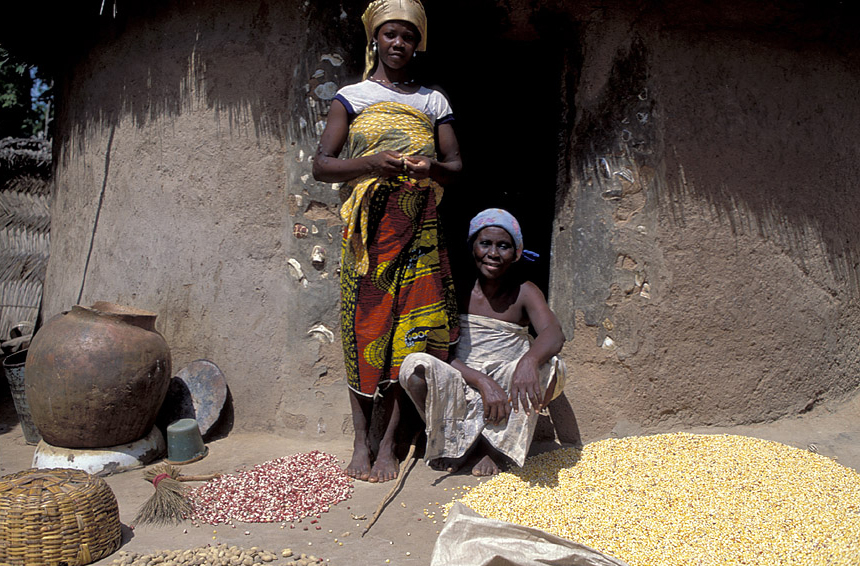 The impact on India's organic farmers and their livelihoods
The more news I watch, the more grateful I am but also the more helpless I feel. Many in our country do not have a safe home to stay in, especially the migrant labourers on farms and construction sites. Others are also feeling the impact, such as, food producers – the farmers, fishers, and pastoralists. Especially those  with small and marginal lands who live primarily on their daily-earned source of income. Urban workers sometimes get packets of free food from the government or other institutions, but rural workers are completely deprived of this assistance.
Where harvesting is at its peak time, farm workers tend to migrate from one place to another to earn higher wages. Due to the lockdown, there are now hardly any workers to harvest the crops. Machines are also not easily available.
In certain villages, there are extreme cases, where a few who tried to harvest using their own family labour have had encounters with the police for not maintaining social distancing. Due to the delay in harvesting, mature grains have started to shatter and grazing (wild and stray) animals are also harming the crop. Crops long ready for harvest are exposed to a number of other risks like the rains, fires, etc.
Farmers often plant 2-3 types of major crops at different times. The farmer arranges the money to pay for the harvesting of subsequent crops upon immediately selling the first crop. But as the markets and retail shops are closed, it has become difficult for  farmers to sell their harvest. The local workers trust the farmer and are ready to take payment even after two to four days.
However, to the harvesters who come from other states, farmers have to pay money on the farm as soon as the work is finished. As it is necessary to arrange money for harvesting, small farmers are being forced to borrow money from local traders, by making deals to sell their crop at a lower price. However, many farmers might not be able to repay their crop loans within the time line, given the inability to harvest.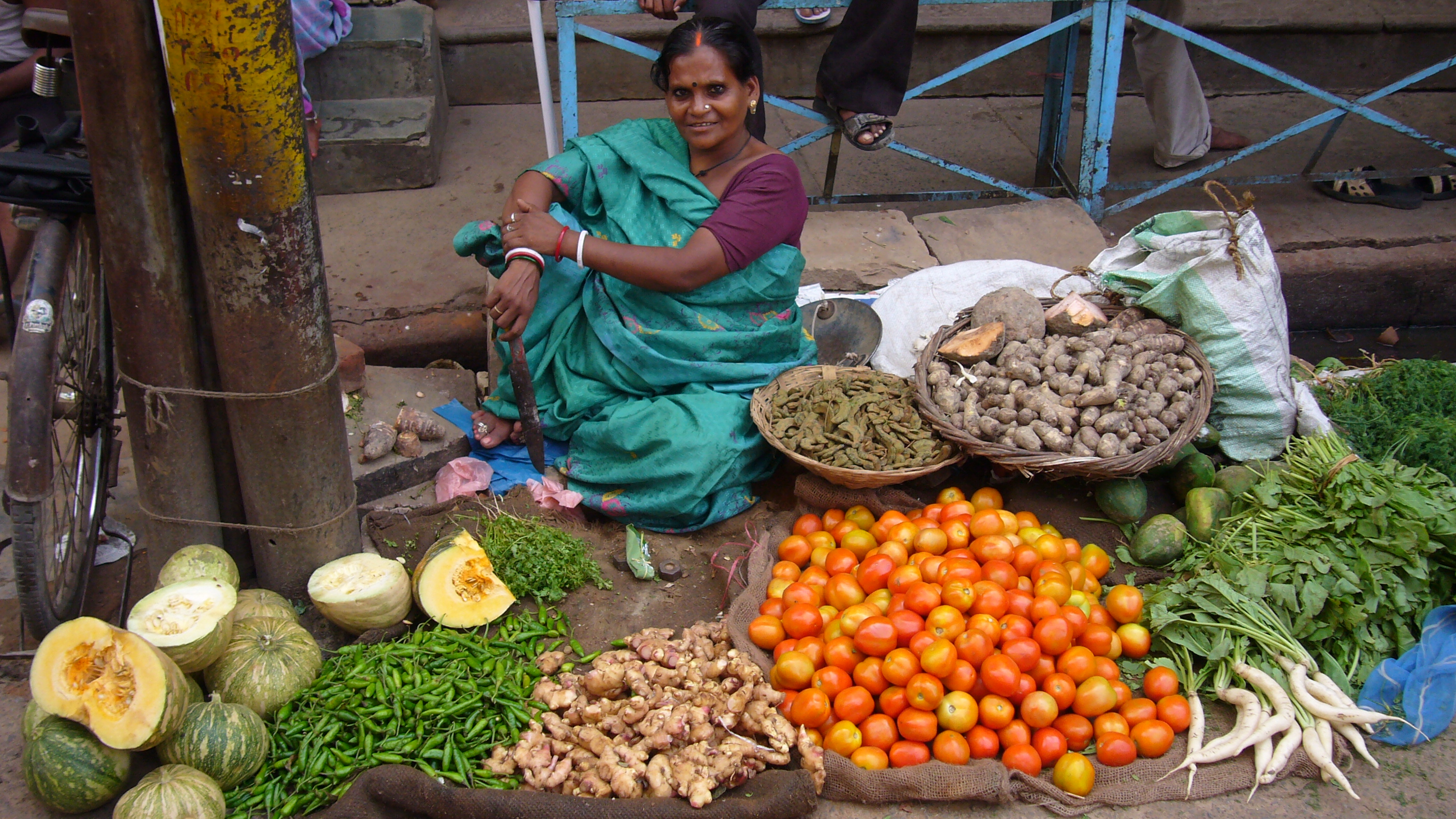 "Necessity: The mother of invention"
There are  similar stories from farming communities in different parts of the global south. As many farmers' markets for organic produce are closed down along with other markets, the Sri Lankan organic farmers find the only possible marketing channel available is  door to door delivery. Many in the organic sector in Sri Lanka are working in two shifts – day and night – to implement a local home delivery system especially for fresh veggies, fruits, and other perishables.
Similarly in Brazil, street markets and restaurants are closed. And many young organic farmers like our friends and colleagues – Thales, Karina, and Leticia are working non-stop on an online delivery system to sell their veggies, fruits, and mushrooms. They are stimulating online payment via app and online bank transactions.
This new in-between system is difficult to manage but we are forced to innovate for the sake of the family's income and also to feed the community. At the same time, lots of other farmers, mostly the elderly ones, are not able to participate in this system. They are losing their produce and the corresponding income, hence, bringing hardships to them and their families.
There are some projects from institutes and people who buy organic food and supply it to poor communities in large cities. The community in Brazil is very concerned with the increase in contamination and having a federal government that does not respect WHO guidelines. A government that encourages people to leave home for work and does not offer support to smallholder farmers and traders. But like any other crisis, especially those related to health, people are becoming more concerned about healthy food. This helps mainly organic farmers by creating opportunities to sell their produce.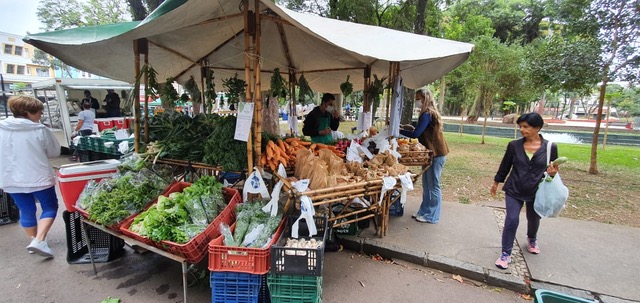 But that's not all…
The situation is the same in the Philippines not only for organic but especially for conventional farmers. It is now difficult to sell their products because of restrictions on movement. Some vegetables are being thrown away or fed to  animals because they cannot be transported to the markets in the city. Some local governments are buying the farmers products and distributing them to the local community but there are very few initiatives like this and the majority of  farmers are experiencing difficulties. In other scenarios, farmers are giving away their products for free so they don't go to waste.
In Zambia, there is no complete lockdown, yet. Farmers in Zambia are dealing with lower prices for their commodities as the local economy slows down. In addition, they are witnessing an increase in transport costs as less public transport options are available. They foresee a situation where farmers will lose their produce (especially fresh produce) because of challenges imposed by some of the measures adopted. A window of opportunity has arisen where farmers are being encouraged to partner with retail chain stores and supply some products that are normally imported especially some fruits and vegetables. Though this is a long term program, it exposes some weaknesses in the value chain when one depends on imports and would no longer be available as neighbouring countries are under complete lockdown.
In Indonesia too, there is an increase in demand for organic products. The Indonesia Organic Association (IOA) has collected information from their organic farmer members and found that there has been around 300 % increase in demand from the supermarkets compared to regular demand. Also, some of their members are getting about 7 – 10 new customers a day. Among the many products, there is an increased demand for the ginger and curcumin family, vegetables, and fruits.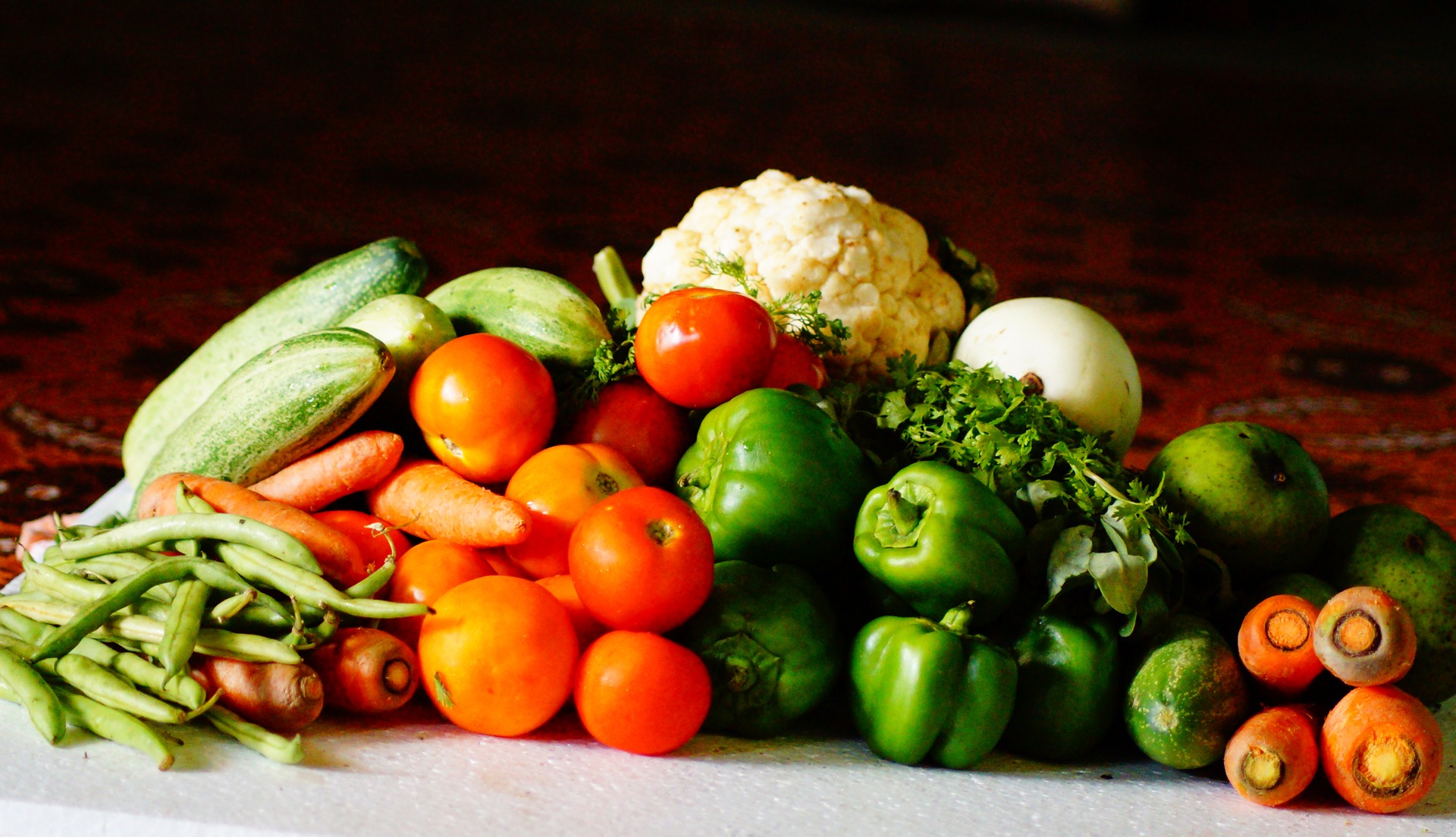 Organic pop up stalls in South Africa
Similarly, in the Southern Cape of South Africa, most fresh food producers have shifted to online sales and are setting up pop up stalls in existing local shop venues who have offered to help producers shift their goods. Interest in local, traceable food has escalated 100 fold. However, fresh organic produce is scarce with an increase in demand and the inability to move products easily.
Special permission to transport essential goods is required which is a lengthy process. Lots of homes are planting food in their gardens, but high density shack dwellers are at high risk especially children and the elderly who are reliant on feeding schemes.
Basic sanitation and water supply is also a problem where large numbers of people share a common access point. How people can practice social distancing in communities such as these, is a daunting question. Farmers are also affected by drought but they hope to have some decent rains soon to bring much needed relief.
It is so unfortunate that now  a few experienced organic farmers, with plans to move to another country for better source of income, cannot relocate. They had already closed their farms so as to move, but due to the lockdown, they are forced to remain in South Africa.
In Uganda, the recent ban on public transport has hit everyone really hard. The situation has affected food trade and production. Although trucks delivering goods are not yet banned, from the source (farms) to the destinations (consumer homes, restaurants, open market places, etc), the food supply chain is broken. It escalated when armed law enforcers stormed the main city in Kampala, and several of its suburbs intimidating citizens: all in the name of enforcing social distancing. Fear gripped the public. Now, with no access to transportation, most businesses have come to a standstill.
At the fresh veggies association in Uganda, members are studying the situation, and have plans to stock seeds for their families since they produce about 60% of the food they eat. They also plan to use this time to raise vegetable seedlings and sell them. Recently the CEO of NOGAMU, Jane Nalunga, visited organic vegetable growers in Mukono, the Fowengi Women's Group. During this shutdown, they are still making some sales but very few; limited to their neighbourhoods. They are now concentrating on crafts like shoemaking, which is their complementary activity.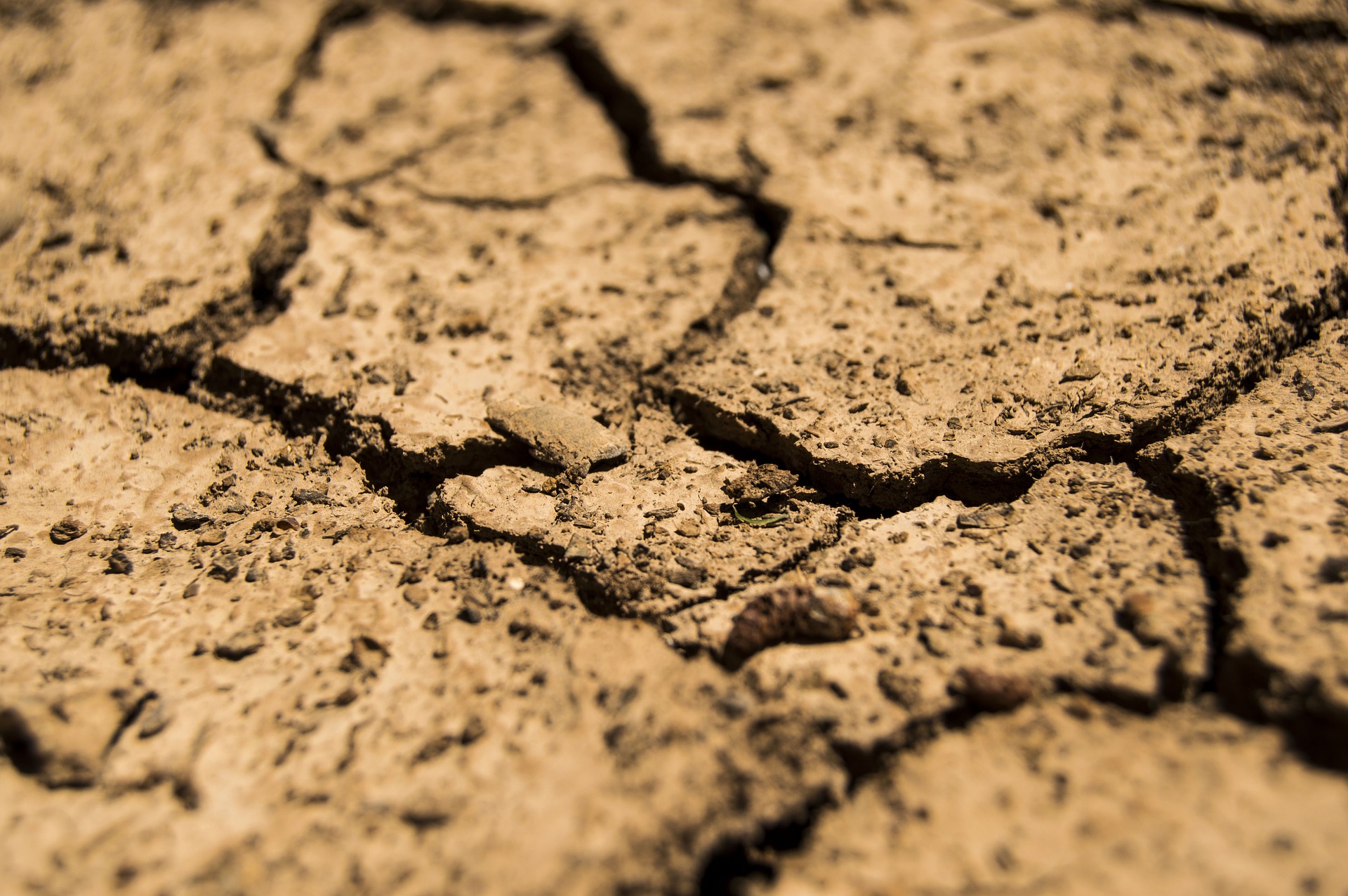 Not all hope is lost!
The situation in Ghana is a bit different. There is a partial Lockdown in Greater Accra and Ashanti region, the two economic hubs of the country. These are the places where population numbers are the biggest and demand for organic food is the highest. The lockdown only allows the transport of goods between these regions. But reports from farmers in Accra suggest there is now higher demand for organic produce. All orders are placed online or through calls and money is received by app.
In Puerto Rico, people are denouncing the confusing position of the government on street food vendors. People are allowed to buy food at the supermarkets, yet informal produce vendors are not allowed to sell food. Most markets were shut down. Farmers have been making food basket deliveries.
"Here, the main challenge for farmers, is how to earn enough to feed themselves and their families in the coming weeks.
Taking things in Perspective!
Natural disasters like floods, droughts, tornados, cyclones, snow, etc; no matter what they are, one or the other will come and affect crops. Apart from natural disasters there are also other reasons that  market prices drop. Even with the knowledge of the risks involved, farmers still try to make ends meet by taking loans  that could put them deep into debt, in order to keep the tiniest of hopes alive, and continue with farming.
The one who every day faces hunger and poverty will  not be so easily shocked or devastated by the potential impact of a Corona virus, with a death rate is 3-6%. Those who know that they will get a salary at the end of the month even by staying/ working at home are the luckier ones while those who live on daily wages will struggle to find ways to survive. Here, the main challenge for farmers, is how to earn enough to feed themselves and their families in the coming weeks.
With all these heart breaking realities, I am hopeful that the days are not far when people or communities globally will have a greater understanding of the importance of farmers; particularly the role organic farmers during and beyond this global crisis.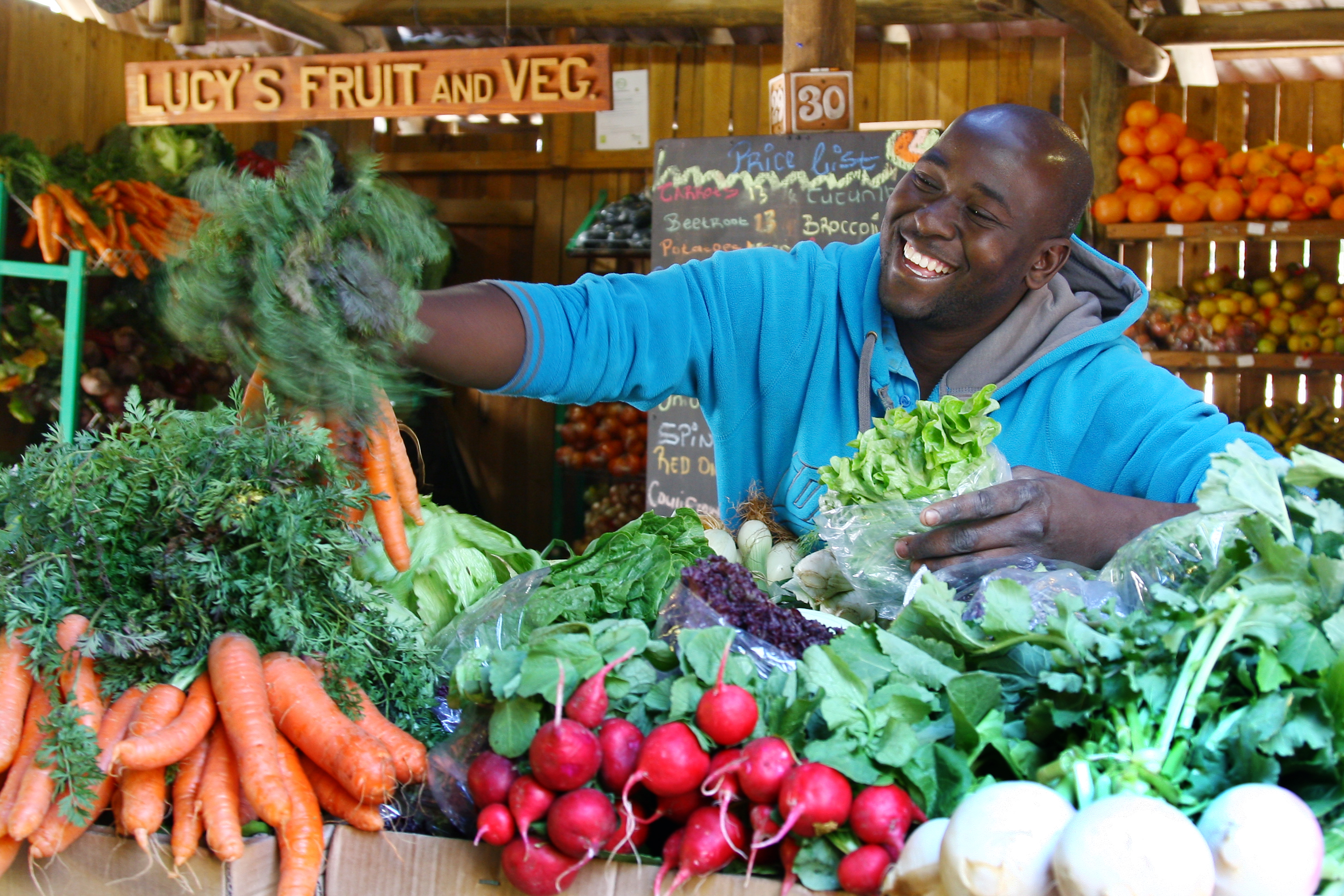 To engage more with the topic of local organic farming, 
click here
 to register to the Digital Forum: Food without farmers