Our ancestors in Pakistan practiced organic farming, and I wanted to follow in their footsteps. About 19 years ago, I took a six-month course to expand my knowledge on organic farming. During that time, I learnt more about using compost, and I have never looked back since.
Much as my ancestors used compost and natural manure fertilisers, it is interesting to keep learning new ideas and practices around it. Before, I used it because I knew it was good for the plants and soil, but I did not know why.
I came to learn that compost carries all the nutrients required by the plants and is very helpful in the nourishment of soil, insects, and thus human health. That is why I keep using these natural practices and do not apply artificial fertilisers. I have seen how they can be harmful and negatively affect the soil, insects, livestock, and human health.
While I can use the same compost and manure with all my crops, I cannot do the same with synthetic inputs. A farmer needs to use different artificial fertilisers for different crops in order to achieve the required results. This increases the costs that farmers have to bear which is unsustainable, especially for smallholder farmers.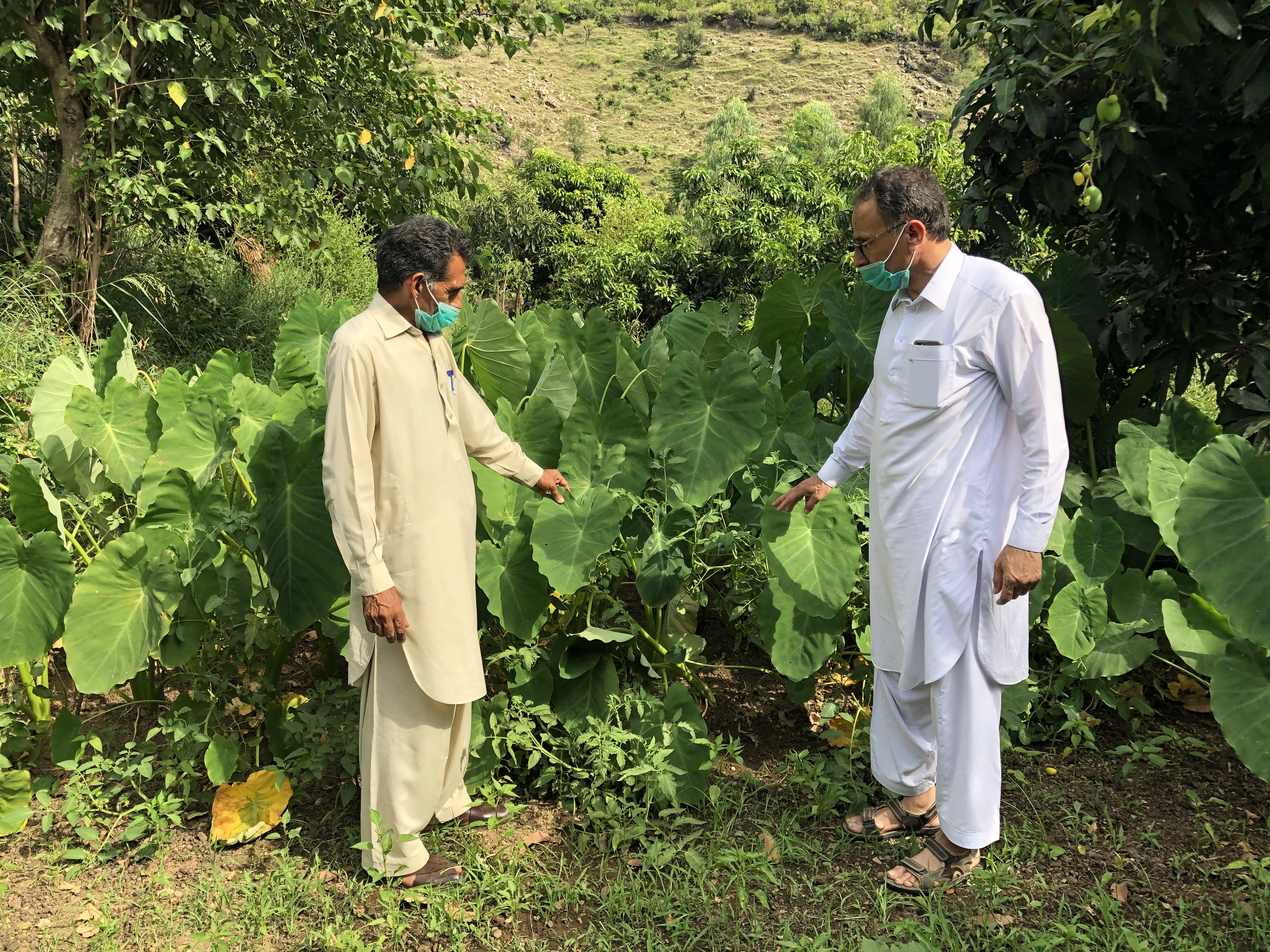 One compost for all crops!
Let me tell you how I make my compost. I take three essential materials already provided by my environment: dung (from my livestock), kitchen waste and green leaves, and then add water.
The compost keeps moisture in the soil and is a natural way to fight off certain plant diseases. Other farmers have seen the benefits of this and come to learn from me how to make compost.
When I started organic farming, I loved the idea of diversifying the food items on my farm while being able to use the same fertilizer for all crops. Compost made this possible. Because of this, I have the freedom to crop rotate as well as grow a variety of produce, depending on our agricultural calendar.
I grow wheat and maize through out the year, but I also grow other crops depending on the season. During the winter, I grow tomatoes, eggplants, okra, bitter gourds, pumpkins, bottle gourds, ridge gourds, and chilies. The summer vegetables include garlic, onion, spinach, radish, turnip, cauliflower, coriander, potato, peas, and fenugreek.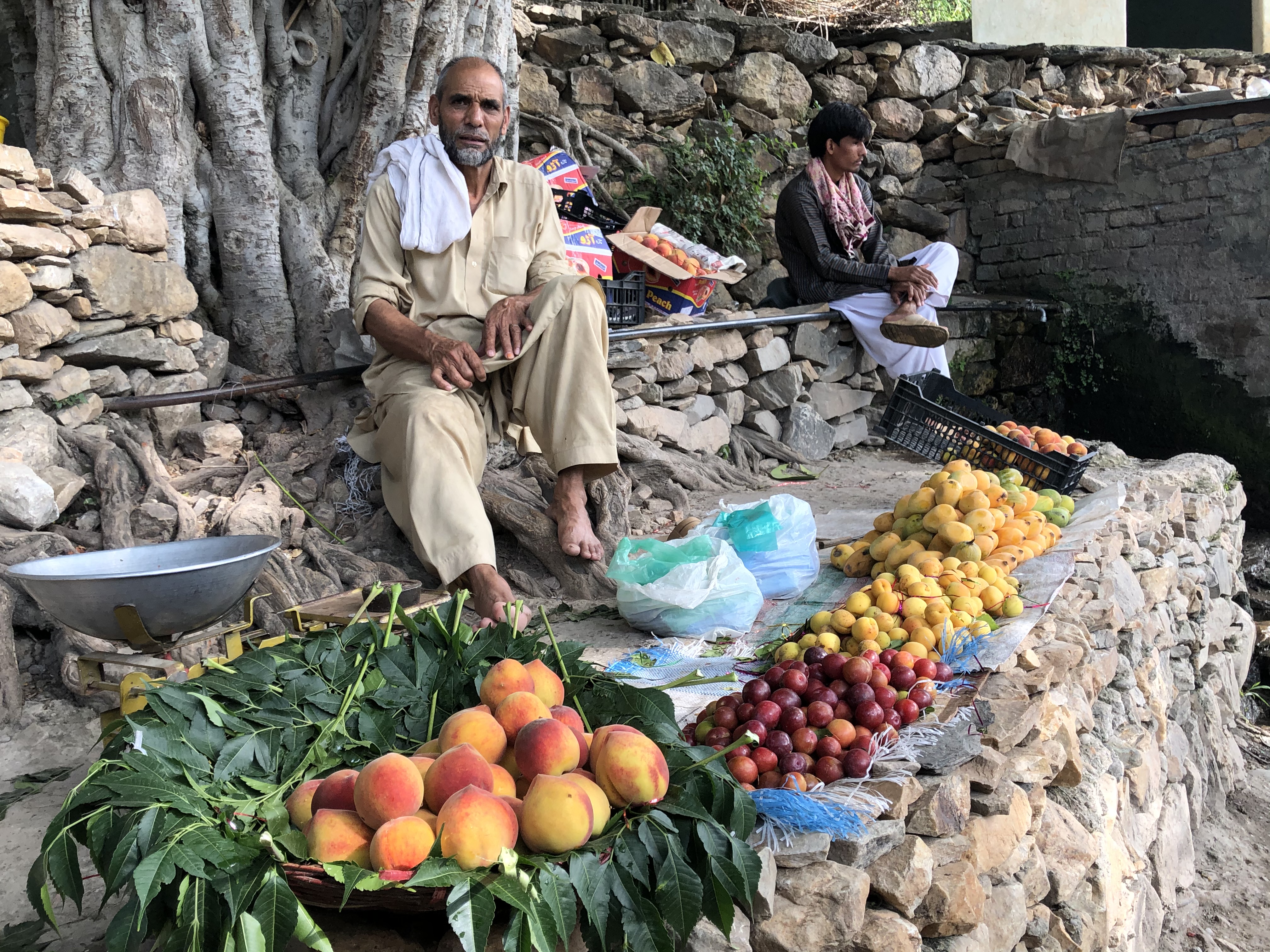 A community that farms together, works together
Using compost on my farm has been highly beneficial and rewarding. However, there are other challenges that I and other farmers in my community face aside from insect or pest attacks. Most of these are caused by the changes in climate that we are experiencing for example, delayed harvests that can take as long as fifteen days.
There are also some challenges connected to policies that are disadvantageous to farmers for instance, the inability to easily procure indigenous seeds due to their unavailability in the market and the influx of GMOs in the market.
As we continue to advocate for checks and controls to be tightened on the increased inflow of GMOs that are destroying biodiversity, we as farmers are taking action ourselves. We started to sow hybrid seeds and share this knowledge within my community. Organic farming promotes biodiversity which is already in itself, a solution to some of the problems we face in the community.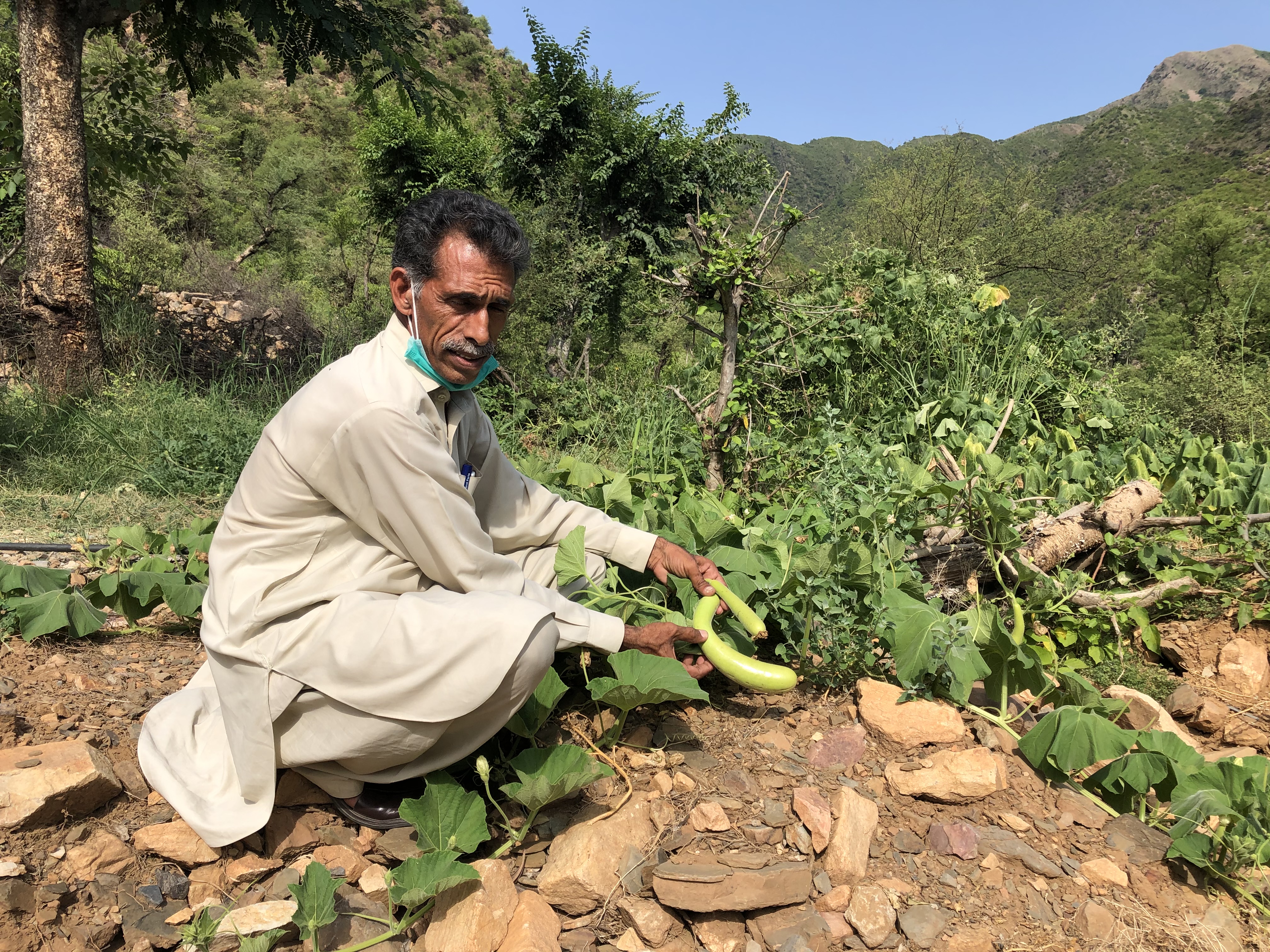 Luckily, we receive support from our community, that is fond of organic crops, fruits, and vegetables. That is why almost 80-85% of the farmers in my community practice organic farming. In fact, the local people prefer using organic products and enthusiastically adopt the composting techniques I show them and utilize it for producing their own organic fruit and vegetables.
If properly organized and managed by a farmer's association that has support from the government and policymakers, the Beer valley, my home, can surely become a model hub for organic agriculture and biodiversity in the region.
A special thanks to Dr. Muhammad Asad Salim, the National Programme Officer of Helvetas Swiss Intercooperation Pakistan, for putting us in contact with Riaz and for translating the interview from Urdu to English.
Funded by the Swiss Agency for Development and (SDC), Section Global Programme Food Security (GPFS), the implementation of the Nutrition in Mountain Agro-ecosystems (NMA) Project is mandated to IFOAM – Organics International with its consortium partners FiBL, Helvetas Swiss Intercooperation and Wageningen Centre for Development Innovation.