Nature & Progrès is not only a member of IFOAM – Organics International, but also one of our founding members.
Together with other leading French organic organisations, it is organising the Organic World Congress 2021 which will be held in Rennes, France from 6-10 September 2021.
In response to the flood of agrochemicals into an increasingly productivist agricultural system (1964), agronomists, doctors, farmers and consumers founded Nature & Progrès (N&P), an organisation with the following objectives:
Further develop organic production methods

Create a platform for exchange on organic production techniques and the consequences of food on health

Promote public recognition of organic agriculture
Soon after its foundation, N&P organised educational field trips across France and abroad. Joining other voices including that of the anti-nuclear movement, it channeled the protests and its ideal of going 'back to earth'.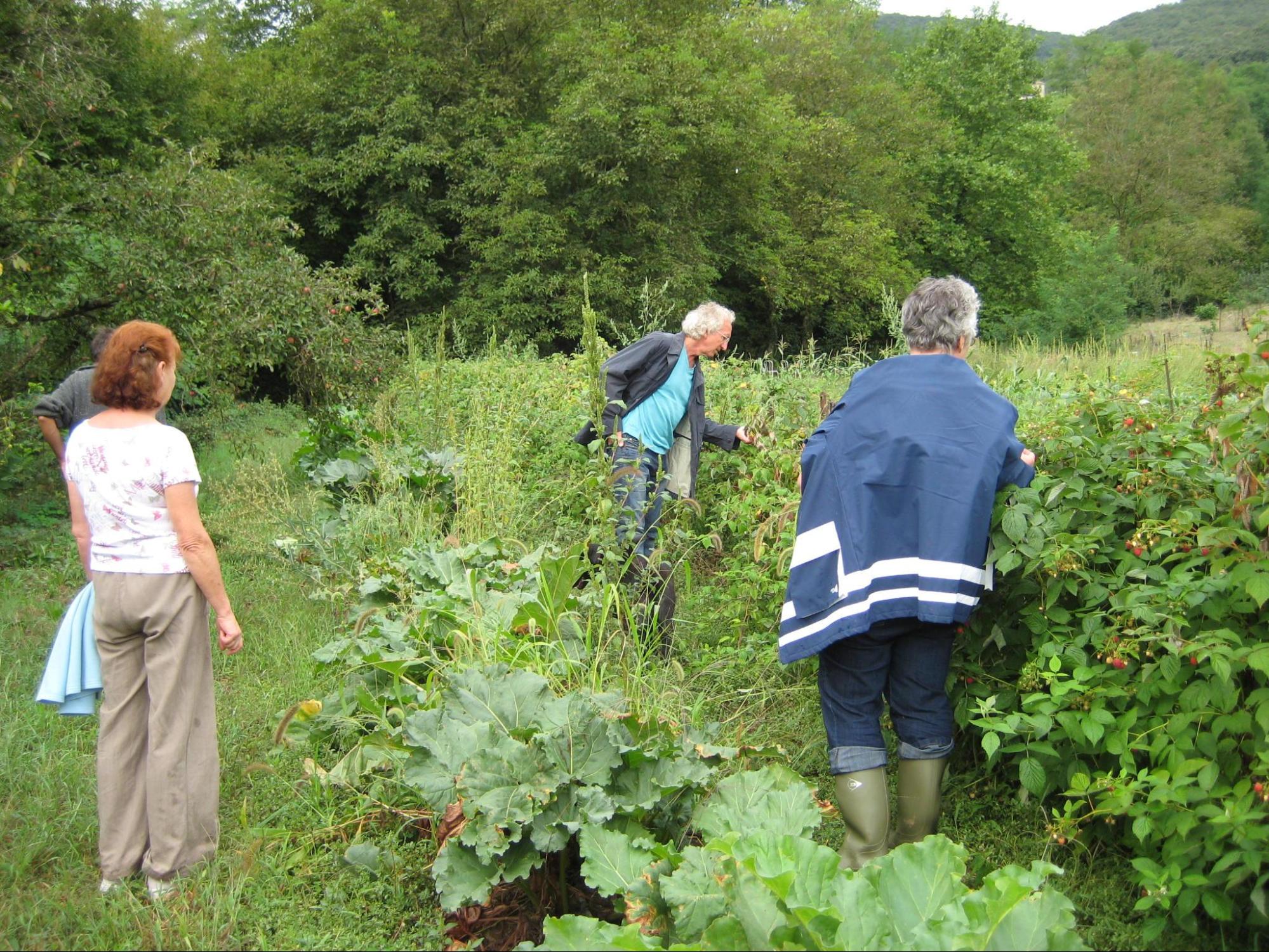 Let's start at the beginning!
In 1972, N&P was one of the founding members of The International Federation of Organic Agriculture Movements  (IFOAM  –  Organics International), which was founded at the Versailles N&P Congress with the aim to actively coordinate and organise the organic movement on an international level. In the same year, N&P published its first organic farming specifications.
A guarantee system based on both technical expertise and citizen evaluation was implemented. Certification was and still is given by committees composed of producers and consumers (COMAC) who grant approval in consultation with technical investigators. 
The year 1992 saw the first European Organic Regulation come into effect. Deciding not to operate on the model of a private certifying body, N&P continued to manage its own guarantee system, certifying its own label outside the official regulation.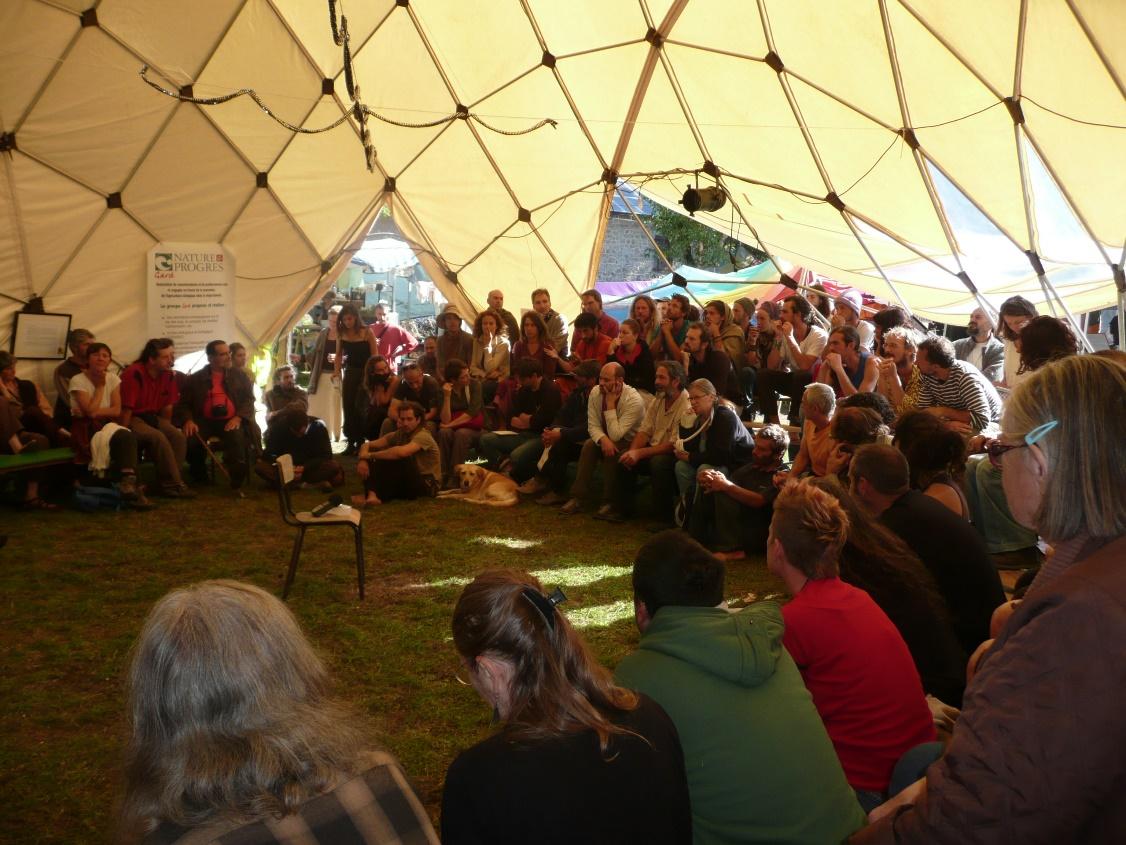 Since the 2000s, N&P has continued its trajectory by getting closer to agroecological and peasant movements, for example, by participating in the creation of the Peasant Seed Network in 2003, participating in international workshops organised by IFOAM – Organics International and the Latin America Agro-Ecology Movement (MAELA) on PGS in 2004, or co-organising the International Agroecology Symposium in Albi in 2008.
Today, N&P is involved in many partnerships around organic and peasant agroecology. It continues to evolve its specifications, but also to strengthen its Participatory Guarantee System and its organisation in view of a horizontal governance.
N&P bases itself on the values of respect for nature, solidarity, sharing and autonomy. For them, it is a question of working towards an agricultural and social alternative that goes beyond the technical and regulatory aspects of organic agriculture: 
research, experimentation and promotion of a society based on a participatory and horizontal dynamic.

an economy with a human, artisanal dimension, favouring proximity, autonomy, exchange and the pooling of practices and know-how.

human activities that respect our living environment and save resources and energy.
N&P's heart lies in the intense life of its COMACs which are the basis of the N&P PGS. 
Both professional and consumer members of N&P are also actors participating in the evolution of specifications through various working and consultation committees. N&P is therefore a meeting point between producers and consumers, as well as between organic and farmer agriculture.
For N&P, committing to IFOAM – Organics International reflects its adherence to the great worldwide organic movement. The expertise developed by IFOAM  – Organics International in terms of PGS and its role in sharing of experiences between PGSs around the world is, for N&P, an important driving force for the development of organic farming as an agricultural and social alternative. 
N&P supports the positions of Organic 3.0 which aims to highlight the solutions organic brings to global challenges. 
N&P is part of the consortium of leading French organic organizations that are organising the Organic World Congress 2021 (OWC 2021) which will be held in Rennes, France from 6-10 September 2021. 
Learn more about Fédération NATURE & PROGRES