"Approximately 30% of farms around the world are estimated to have redesigned their production systems around agroecological principles.", Money Flows report.
According to the report, this is an indication of a rise in farmers globally embracing and transitioning to agroecological practices. 
However, much as the support for agroecology is now growing around the world, this hasn't yet translated into a meaningful shift in funding flows.
While a lot of funding is earmarked for agricultural research in Africa to support the transformation of food systems, reality on ground is far from the promises being made publicly.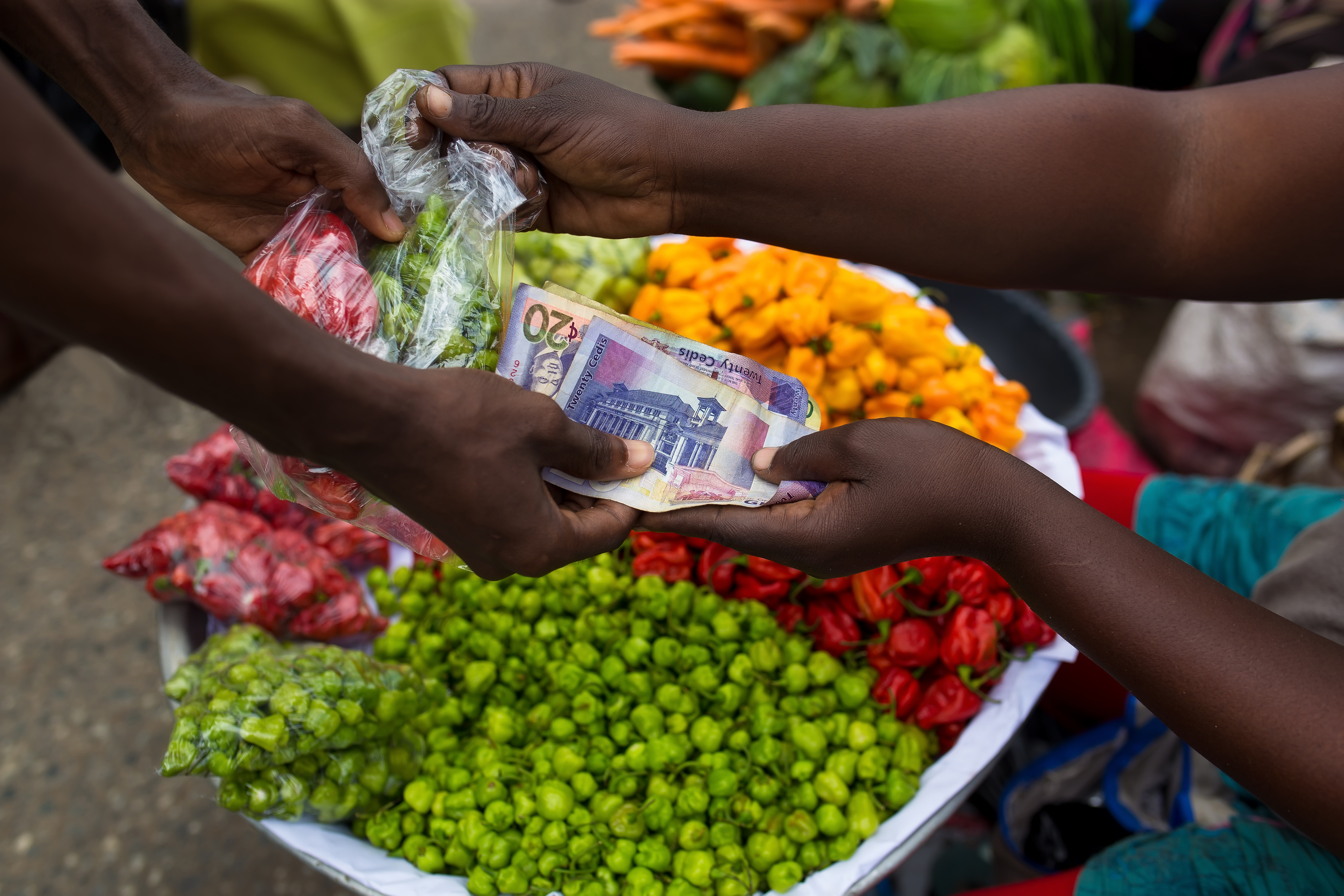 Enter the Money Flows report! 
This report, co-developed by Biovision, IPES-Food and the Institute of Development Studies (IDS), zooms in on the all-important financial flows in food system research to sub-Saharan Africa, with a view to understanding more about how the industrial model is perpetuated and where the opportunities lie for sparking agroecological transition.
New data shows that only a fraction of agricultural research funding in Africa is being used to transform food and farming systems. For example, as many as 85% of projects funded by the Gates Foundation, the world's biggest philanthropic investor in agri-development, are limited to developing industrial agriculture, or increasing its efficiency. Only 3% of their projects in Africa support sustainable approaches such as  agroecology.
To accelerate this shift, the report calls on investors to: shift towards long-term, pooled funding models; require projects to be co-designed with farmers and communities; increase the share of funding going to African organisations; and increase transparency in how their projects are funded, monitored and measured for impact.
We need to change funding flows and unequal power relations. It's clear that in Africa as elsewhere, vested interests are propping up agricultural practices based on an obsession with technological fixes that is damaging soils and livelihoods, and creating a dependency on the world's biggest agri-businesses. Agroecology offers a way out of that vicious cycle.
Olivia Yambi, co-chair of IPES-Food
The Way Forward!
Agroecology not only promotes biodiversity but also improves farmers' livelihoods which makes it a system that embraces sustainability in all forms; be it environmental or economic. To make this a reality, the investment in agricultural research needs to move towards agroecological research in particular.
With the compound challenges of climate change, pressure on land and water, food-induced health problems and pandemics such as COVID, we need change now. And this starts with money flowing into agroecology.
Hans Herren, President of Biovision and Board Member of IFOAM – Organics International[1]
For all those looking to invest in and promote agroecology (donors, philanthropic funders and research institutes), the report offered the recommendations below:
Focus on operational elements of agroecology as first steps in a well-sequenced strategy for transformation 

Capture the benefits of agroecology by measuring food system outcomes holistically

Build bridges between different parts of the research world

Change must begin in training and education

Shift towards long-term funding models

Give primacy to African research institutions and support bottom-up alliances
Click here to read the full report
Join us and support the further growth of organic worldwide!