The Philippines is one of the countries in the world most affected by climate change. According to the Global Climate Risk Index 2020, the Philippines ranked as the 2nd most vulnerable country in the world, leaving millions of people and their livelihood affected. 
For farmers, minor changes in climate patterns pose a major concern since the environment is closely tied to farming and their livelihoods (IFAD report, 2020). Although affected, organic farmers still see themselves as better off in terms of the ability to rise up again especially thanks to particular practices to be discussed in this article.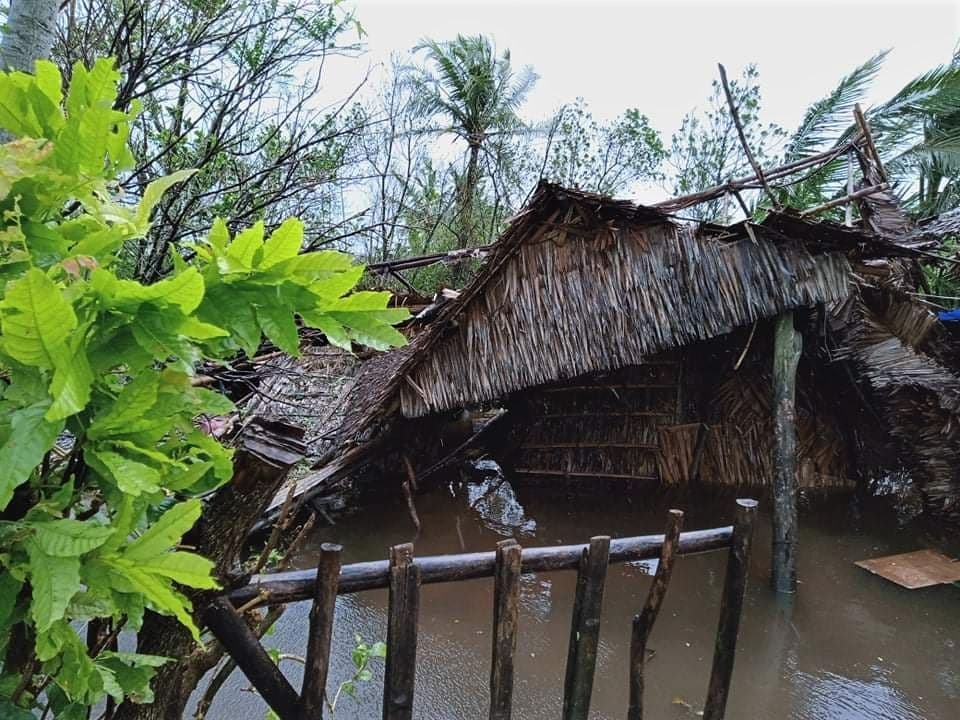 Although typhoons are common occurrences in the country, 2020's weather event is unprecedented. Five typhoons wreaked havoc in the island of Luzon in the Philippines, in a span of 5 weeks. One of them being a category 5 typhoon, the most destructive. 
Typhoon Molave on 25th October first swept through the provinces of Camarines Sur, Albay and Catanduanes in Bicol Region and Occidental Mindoro. These provinces are home to MASIPAG member organizations. 
A few days after, Luzon was again hit by another typhoon on the 30th October. This time by a category 5 typhoon named Goni. This typhoon struck the Bicol Region again as it made its landfall in Catanduanes Island and also affected heavily the provinces of Albay and Camarines Sur. The region suffered from torrential rains and devastatingly strong winds, leaving the Island of Catanduanes flattened. 
Many communities in the said provinces were still recovering from the previous two typhoons when they were hit again by two more typhoons; Atsani and Etau, on 4th and 8th November, respectively. The short interval left no reprieve for the soil to shed the rainwater it had absorbed, even when another typhoon named Vamco struck again on 11t November, affecting almost the entire Luzon region.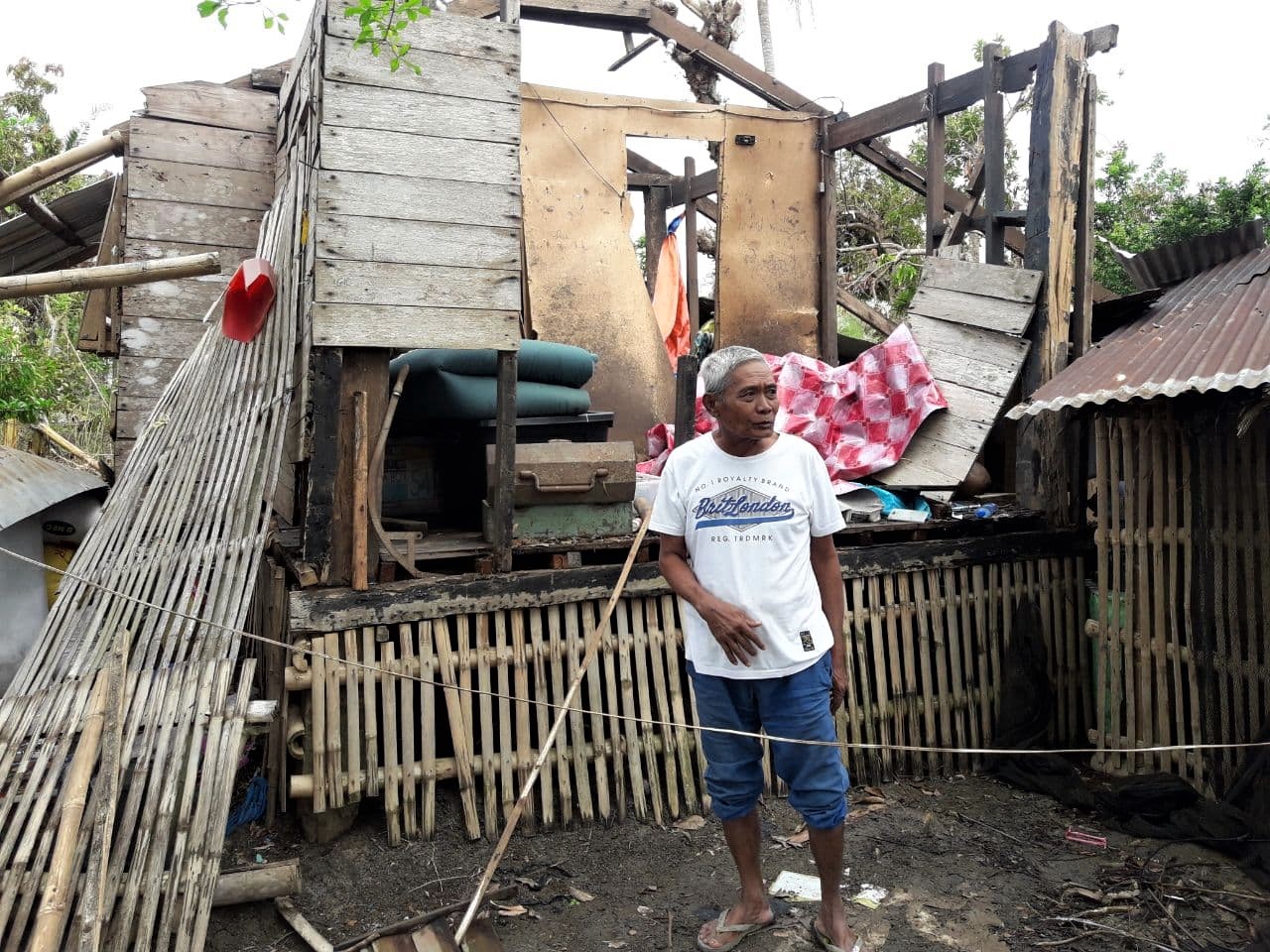 The aftermath 
The strength and integrity of the soil weakened while rivers filled up for many days, making the land vulnerable to landslides, soil erosion and overflow. This condition caused severe flooding in the Cagayan Valley in Northern Luzon, exacerbated by denuded[1] mountains due to large scale mining, commercial logging, expansion of plantations of genetically modified corn and the excessive use of the herbicide glyphosate in the region.
The release of water from the Magat Dam in the nearby province immensely contributed to the deluge of flood waters leaving hundreds of thousand families and their communities under water for days, and leaving many dead in the process. 
Homes, standing rice plants, vegetables and fruit trees were toppled over by heavy rains, strong winds and massive flooding. Corn fields were totally damaged. Many animals died from drowning or hypothermia. Landslides covered many farms with boulders and mud. Seedbanks were either flooded or blown away by strong winds. 
Due to continuous rain, farmers from the low-lying areas were not able to properly dry their rice harvest causing the grains to germinate or rot. Farmers were not able to do anything but salvage whatever was left in their fields.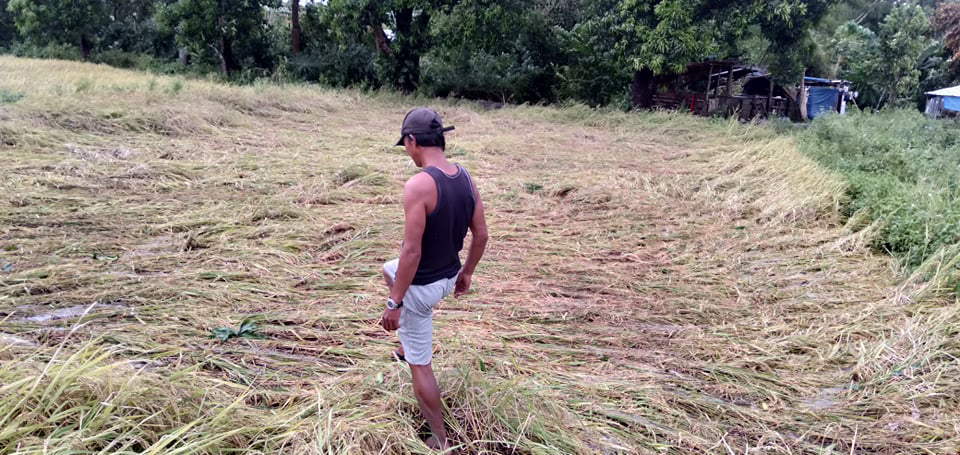 The impact
The series of typhoons affected Masipag's organizations in Luzon Island to varying degrees.   In the initial assessment, 56 farmers organizations or about 895 families were affected by the succession of five typhoons. There are still areas that have not been reached because electricity has not been restored.  Some of the families in the list below have lost their homes, fortunately, no life has been taken.
Provinces
Municipalities
Number of affected farmer organizations
Number of affected families
Bicol: Albay, Camarines Sur, Catanduanes
Legaspi City, Daraga, Manito, Tabaco City, Sipocot, Pamplona, Pasacao,
Buhi, Bato, Sagnay, Goa, Calabanga, Magarao, Lagonoy, Caramoan,
Camaligan and Iriga, Gigmoto and Bato
35
496
Southern Tagalog: Occidental Mindoro and Quezon
Abra de Ilog, Calintaan, Real, Infanta, General Nakar, Polilio Group is Islands
12
219
Northern Luzon: Cagayan, Apayao, Isabela, Benguet
Baggao, Tumauini, Tuba, Conner
6
120
Central Luzon: Nueva Ecija, Pampanga
Gabaldon, Arayat
3
60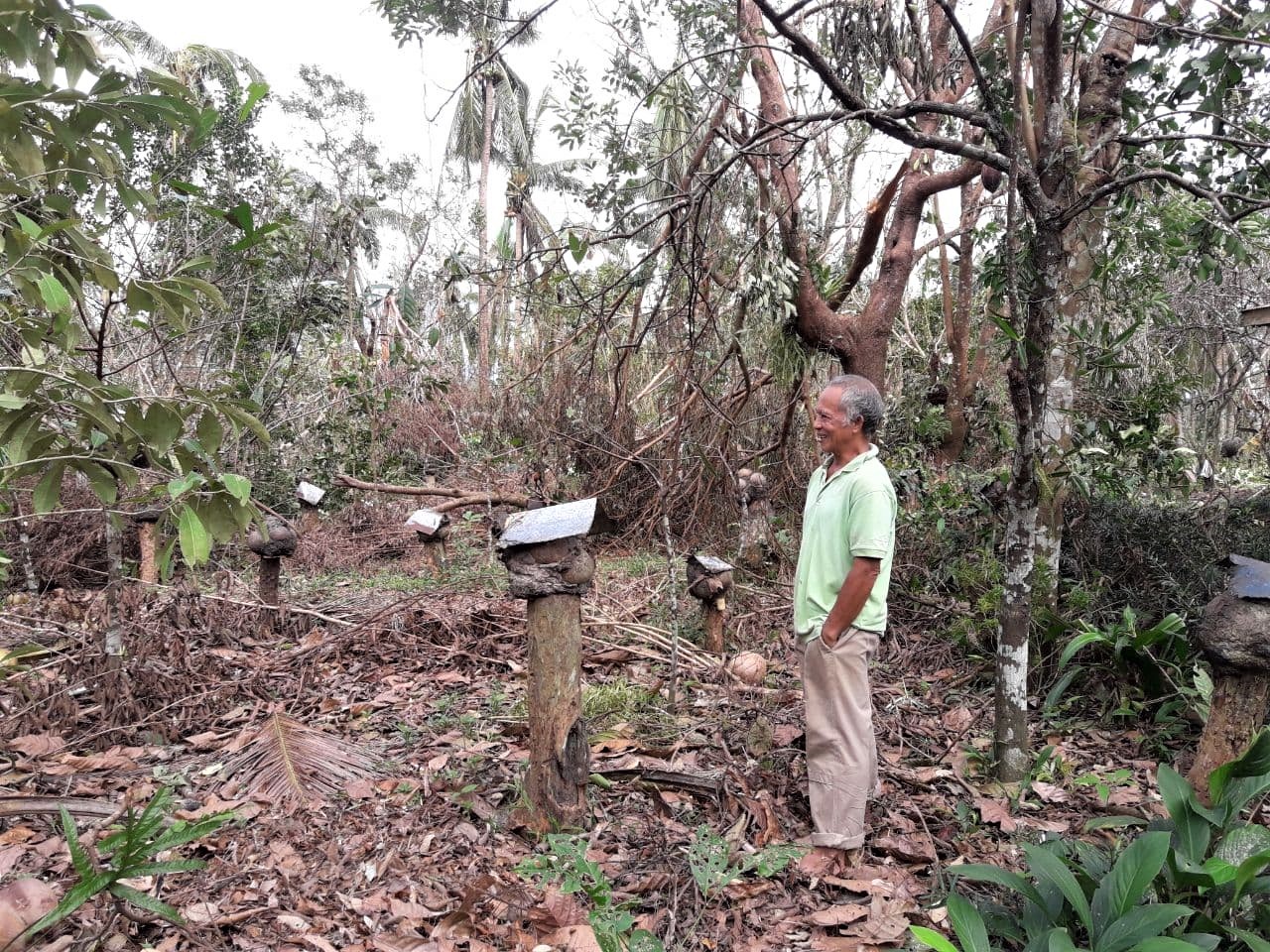 All hope is not lost 
One of the advantages of having an organisation is having a support structure in times like this. After the aftermath of the typhoon Goni, the MASIPAG regional office of Luzon immediately conducted a solicitation campaign called "ambagan" for relief from farmer organizations spared from the devastation, partners, allies and ordinary citizens. Although many are still reeling from the effects of the pandemic, support poured from many parts of the country, especially from fellow farmers. 
As mentioned earlier, organic farmers are hopeful about getting back on their feet although severely impacted. Their crop production for the next cropping are not at the mercy of creditors, their diversified farms offer more food sources even when their main crop has been destroyed, they have easy access to seeds from their previous harvest for immediate sowing after the storm, they see toppled trees and plants as source of organic matter once composted.
Being resilient requires community action, it will only work if the members of the community – the citizens, government, NGOs and others – are working together to develop programs, policies and systems to strengthen the community's capability to stabilise the climate and address the impacts of extreme climate events.
[1] Denudation in this context refers to weathering, erosion and mass wasting of the mountain's elevation which leads to its lowering or levelling out.