For 28 years, EKOVÍN has worked hard towards integrating more ecological practices into their viticulture (grape/wine growing) operations. This became a reality ten years ago when the association's General Assembly decided that making their viticulture operations fully organic was their strategic goal.
EKOVÍN continues to show that it is possible to switch to organic  when given access to information, a supportive system, and structure.
There are 180 farms that are EKOVÍN members, nearly 20% of which are certified organic viticulture farms working within the framework of European conditions. The Czech Republic has a total of 18,000 hectares of vineyards out of which 1,000 hectares are certified organic. EKOVÍN has about 12,000 hectares in the integrated production system, which covers 63% of all vineyards in the country.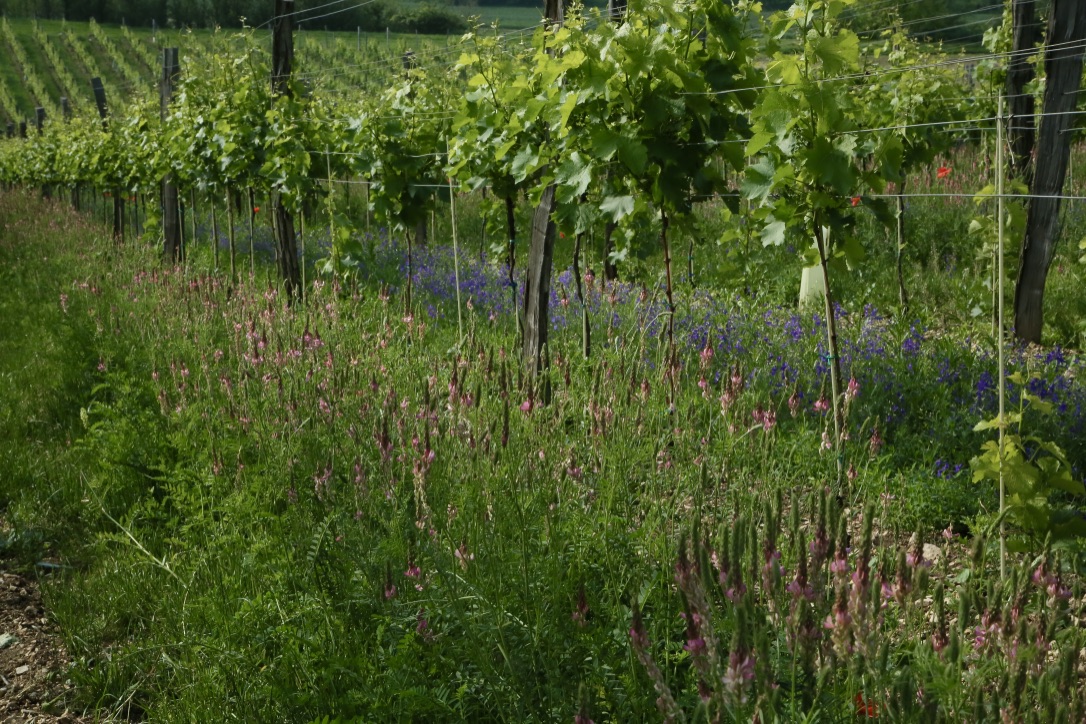 "We are aware that under one roof, some of our members are certified organic and the others are practicing organic principles but are not certified organic. We have operated under these two forms of production for 23 years."- Milan Hluchý, Chairman of EKOVÍN.
The association believes that it is very important to be strong-willed and work more with integrated and organically certified farms. They have been relatively successful in this and will keep working harder towards full organic production.
In terms of pest control, EKOVÍN started working with pheromones about 15 years ago with the aim of applying ecological technologies into an integrated production. After a few years, they started replacing chemical insecticides with pheromonal vine moth mating disruption. 
After 17 years, EKOVÍN's use of chemical insecticide has decreased by as much as 99.5%. This was made possible by its members' commitment to work together and farm sustainably as well as the subsidies and support they received from the Czech Ministry of Agriculture and the EU.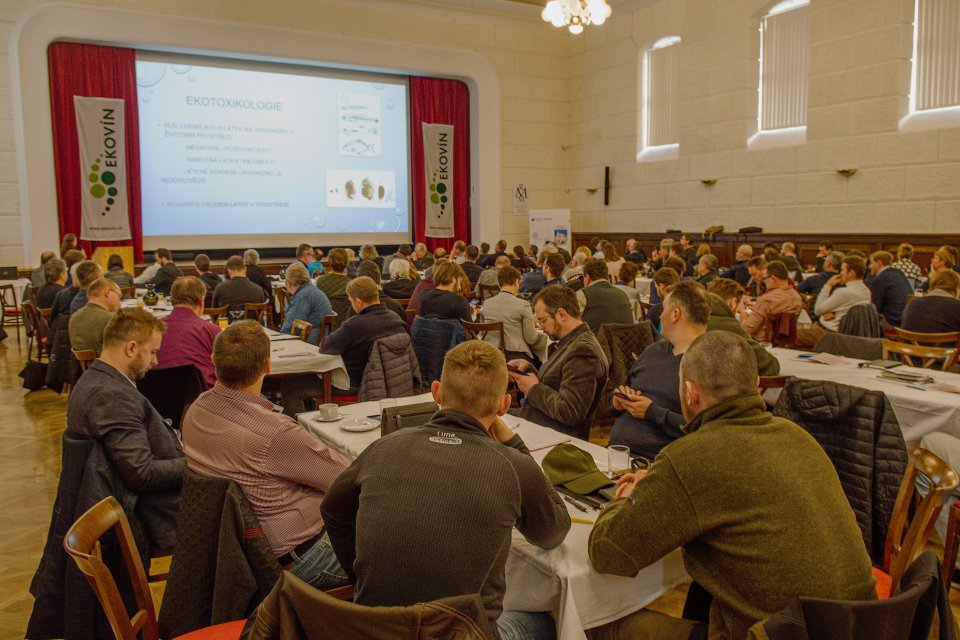 What EKOVÍN wants to achieve!
To build upon their reputation of producing very tasty, great organic wine with a high quality. Organic wine sometimes gets a bad reputation of being inferior in quality which can make or break business. But this has improved significantly. 
The association also wants to minimise the use of synthetic pesticides for the benefit of  soil, air, water, and nature. 
When EKOVÍN committed itself to eliminating insecticide use over the last 17 years by more than 99%, there was a very brutal backlash from the chemical industry. Not only was the association targeted, but members also received personal attacks.
"That was very tough! But I must say, I thank God and my colleagues. Especially the younger people at the ministry who defended our decision to go completely organic and not change the system of subsidies, as that would have negatively affected us", reflects Milan. 
That is why we are a member of IFOAM – Organics International. We are convinced that this umbrella organisation is very important for advocacy on a national and global level. This does so much for the organic movement that the membership fee we pay is the minimum that we can do.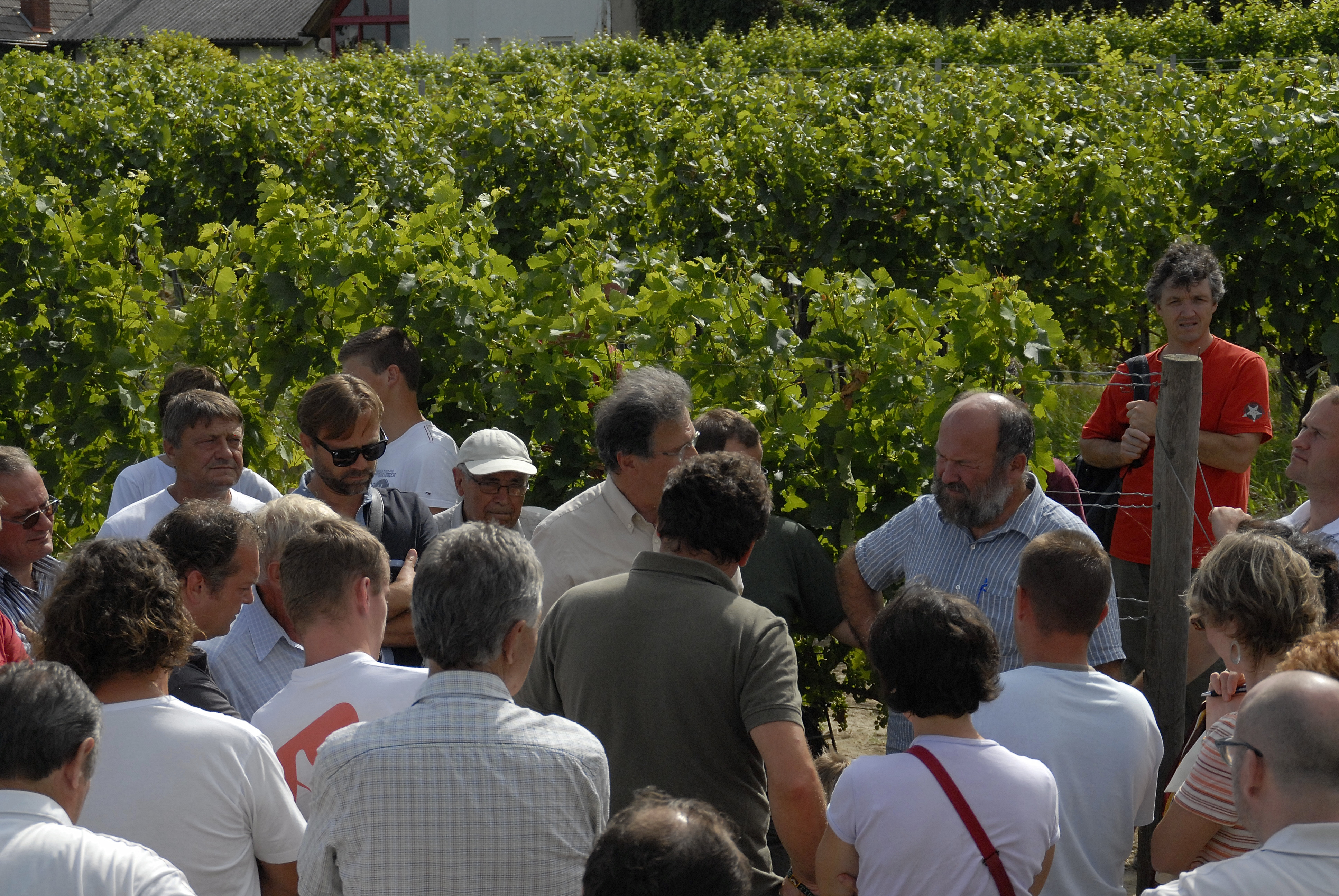 Challenges:
According to Milan, several farms sell good wines produced by wineries of integrated production. However, people do not know much about the organic brands and are not well-versed in integrated production. This information is limited to professionals and people acquainted with the sector. 
Secondly, the association's ability to promote the various wine brands they have through marketing and campaigns is limited due to its resources. However, this has not stopped EKOVÍN from embracing the challenges that come their way. Technological developments have been favourable to the association, making them one of the top organic wine associations. 
"Wine is a special product. From the younger to  older generations, there is high demand in Europe for wine. Consumers expect great quality and are willing to pay a bit more for it. We can't claim good quality when we have pesticide residues in  wine, that is why we do it organically," shares Milan.
"Some political parties in the Czech Republic have noticed and acknowledged the need to embrace more sustainable organic practices. We are proud to be the example showing that organic viticulture is possible and is already happening in the country and beyond."
[1] The Association of Integrated and Organic Production of EKOVÍN brings together legal and natural persons engaged in integrated production and organic production of grapes and wine, coordinates their activities, and protects their legitimate interests.
Learn more about EKOVÍN