During the implementation of the Nutrition in Mountain Agroecosystems (NMA) project in Ecuador, together with our partner Heifer Ecuador, we heard and collected several stories from the participants from the project's Capacity Development Program. NMA seeks to connect the concepts of agroecology and market trends with the reality of farmers.
Each participant has the opportunity to carry out a micro intervention project of their own choosing focusing on a specific goal and context. Much as these project ideas are conceived during the NMA capacity development trainings, all the planning, implementation and financial investments is done by the participants themselves. We highlighted three captivating stories and ideas:
Nourishing a community via crop diversification
Alfredo Guamaní is a young chef with a unique dream: to improve the diet of 20 families by diversifying the crops he prepares in Calacalí, a rural parish of Quito Canton, Pichincha Province, Ecuador.  At the beginning of his studies, the concept of agroecology wasn't something that interested him. However, this changed when he heard of an assignment called "sustainable cooking".
He suddenly got absorbed by the connection between farmers, the food they produce and how we all consume it. While we often ignore this invisible thread, it can determine the future of our food systems, the fate of our planet and the health of our communities.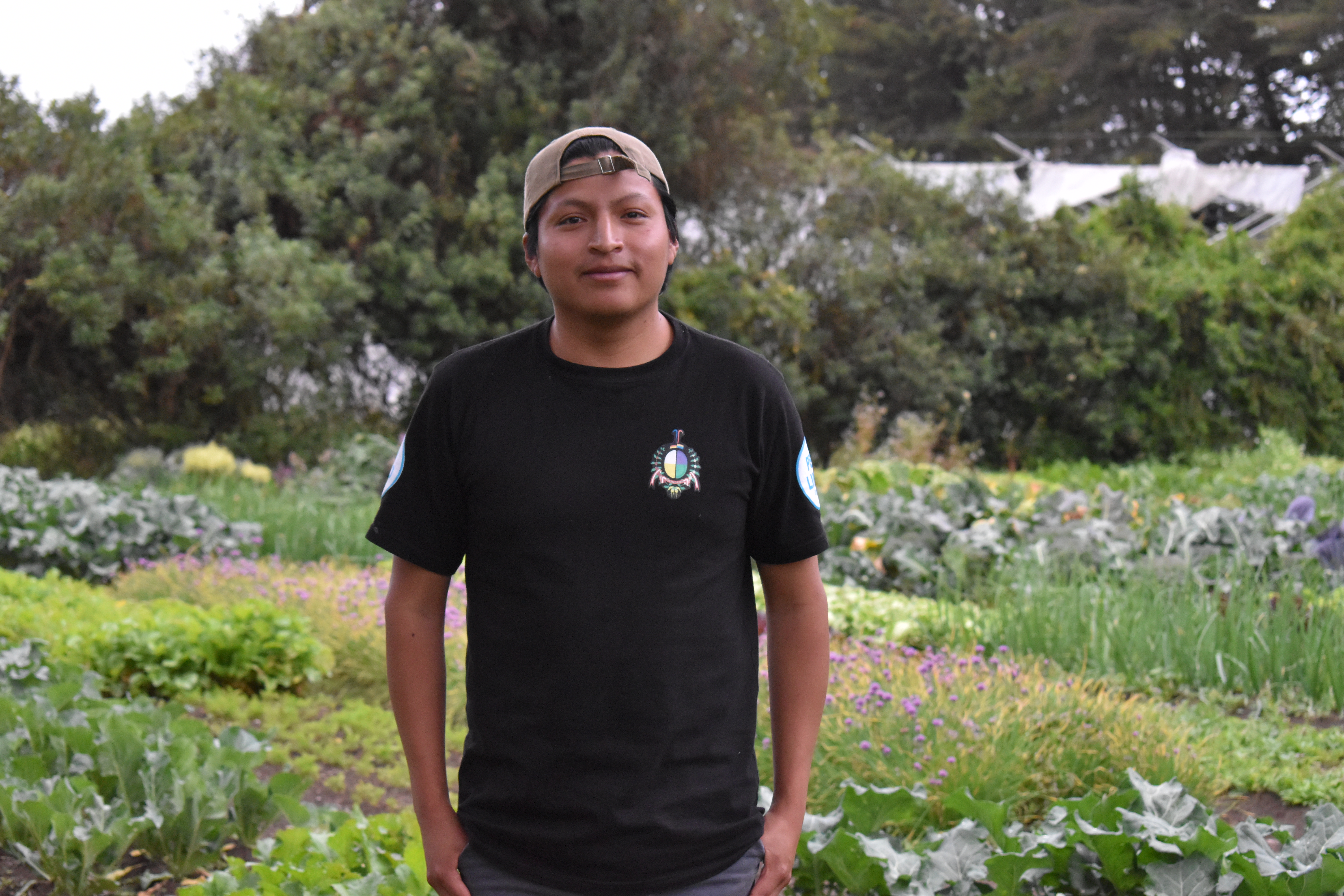 That is why Alfredo joined the capacity development programme of the NMA project. There, he had the opportunity to learn more about nutrition, agroecological practices and how he can integrate them into the menu of his organic restaurant "El Patio" (The courtyard).
He has now established a stronger connection with his community. This inspired him to suggest his revolutionary idea: diversifying the crops in certain terrains where only corn is grown.
He suggests that such an idea could help improve not only the community's understanding of healthy nutrition but also boost other aspects like agrotourism, gastronomy, biodiversity and encourage his fellow colleagues to follow suit and develop other like-minded projects.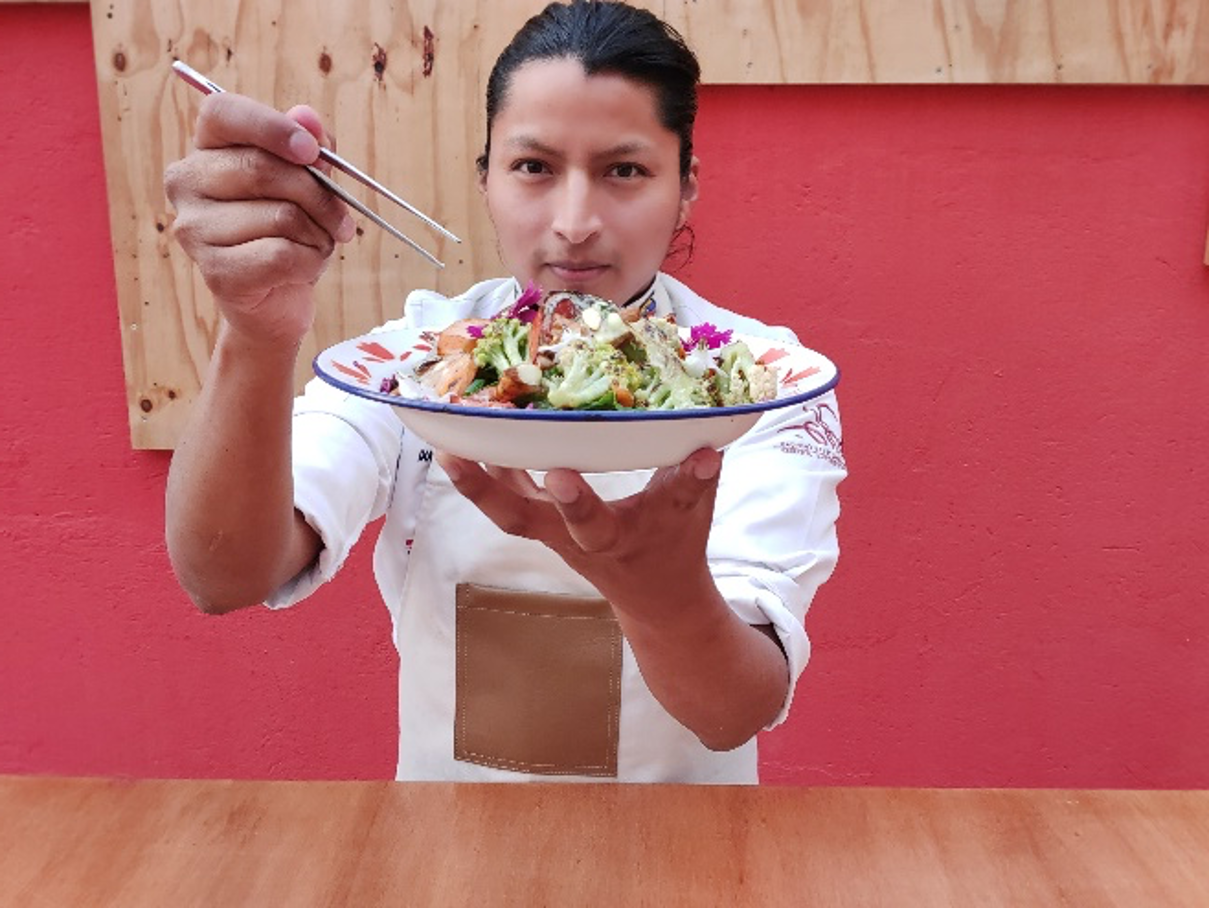 From the city to the field
María Fernanda Iza Cabay's life took a sharp turn when her grandfather passed away. Her lifestyle during her childhood and teenage years shifted from the city to the field, as her grandmother needed care and company.
María Fernanda's new lifestyle brought new experiences like working on the field, dealing with weeds, milking cows, all under her grandmother's wing.
I'm glad I learned how we can obtain healthy products from Mother Earth.
Years later, as an adult, she got involved in the NMA project where she discovered new ways to improve her crops and bring new ideas to her community in Guaytacama.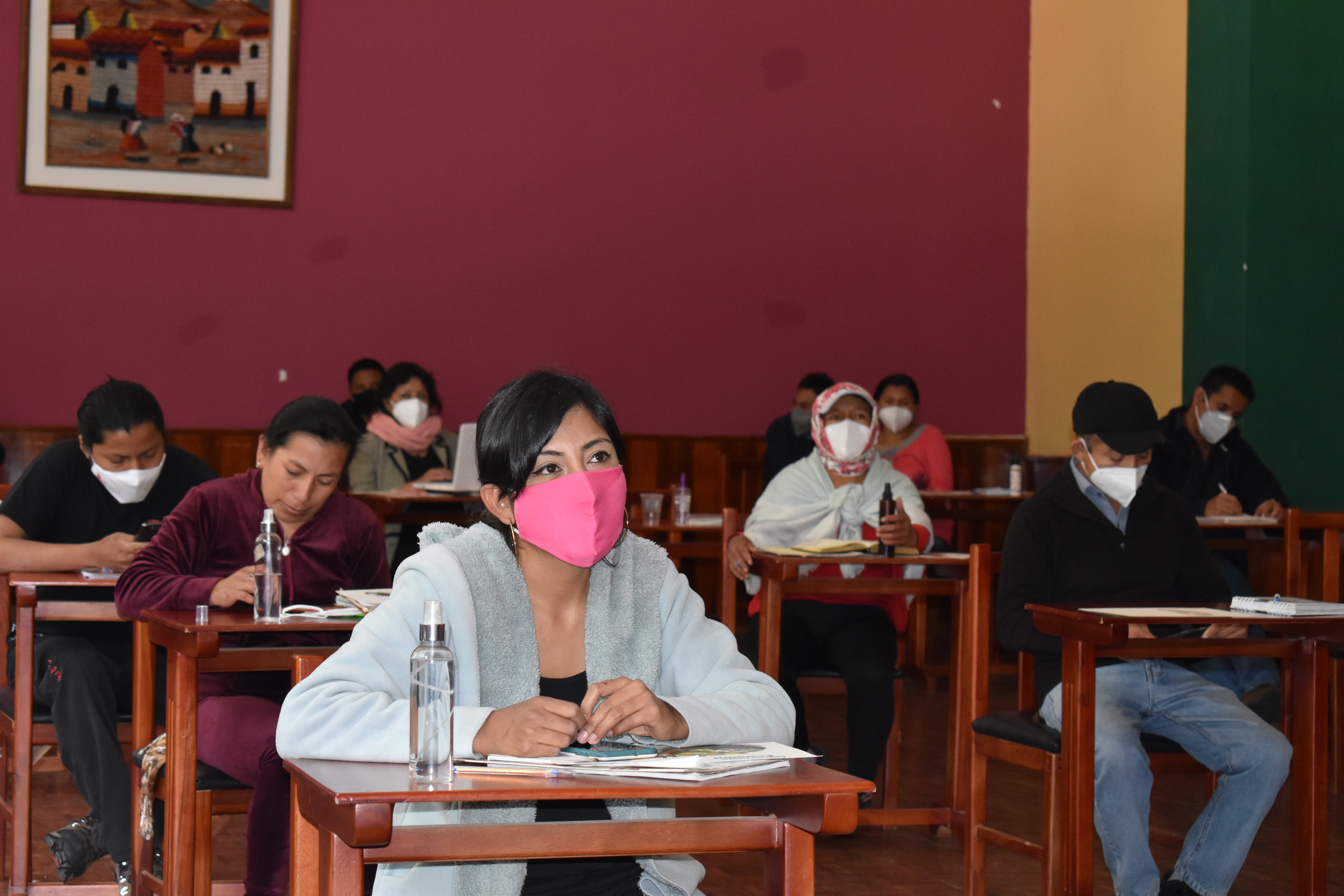 She now aims to transform the traditional way of growing food by building "agroecological farms". This concept promotes the conservation and care of the environment, while building long term resilience and income, and growing healthy and quality products.
Additionally, these farms have a high potential for tourism as they promote a farm to fork approach, which is highly interesting for visitors at local and international levels. For Maria Fernanda,
it's time for us to reflect and understand that the food industry seeks only profit. Our health is not their priority. We can change that by producing our own food and nourish our families.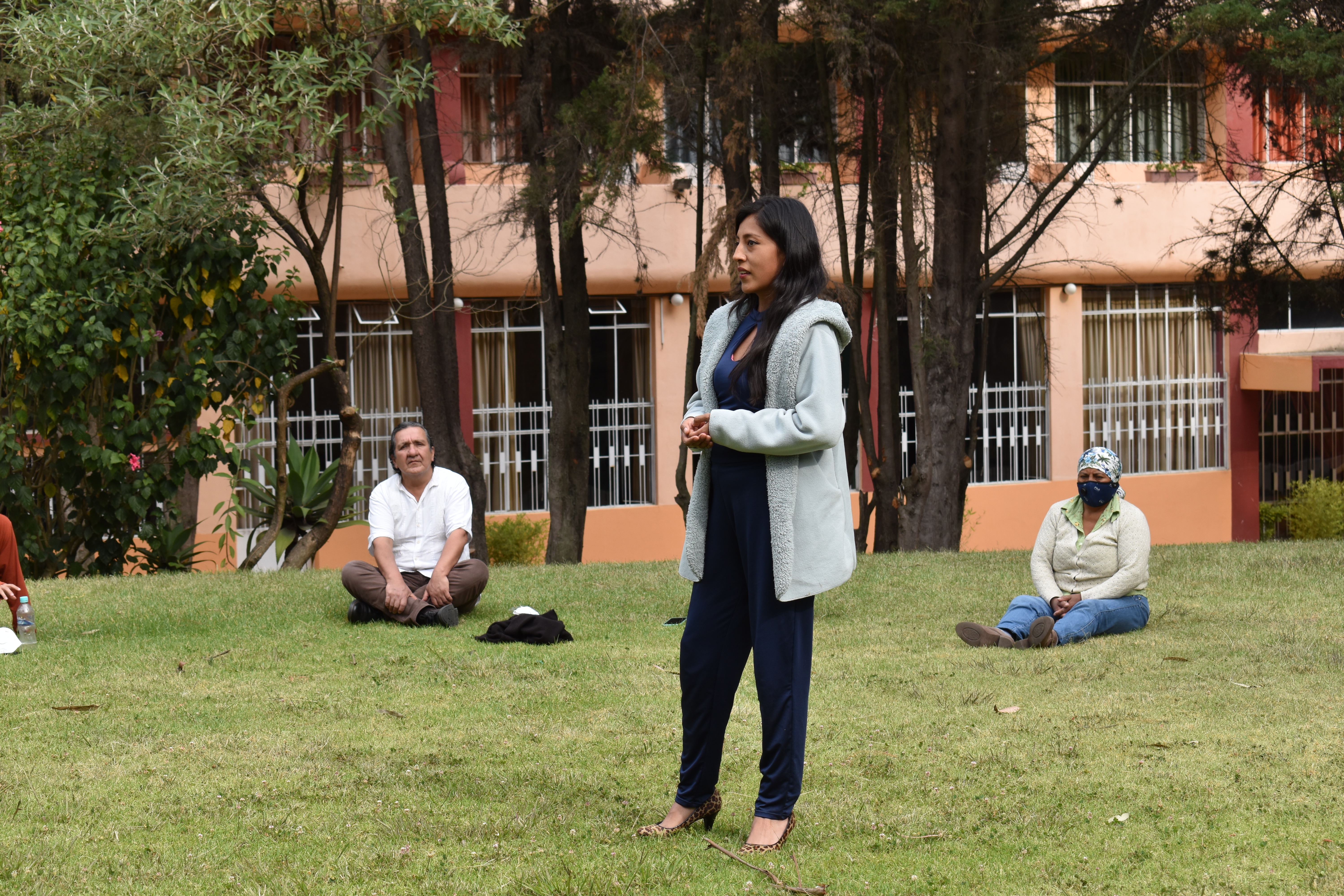 Past, present and future of an agroecological farmer
Lupe Anita Vaca Vinueza had a unique experience during her childhood: she learned from her parents how to apply agroecology practices in their farm.
My time as a kid was fun, filled with creativity and with a strong connection to our land.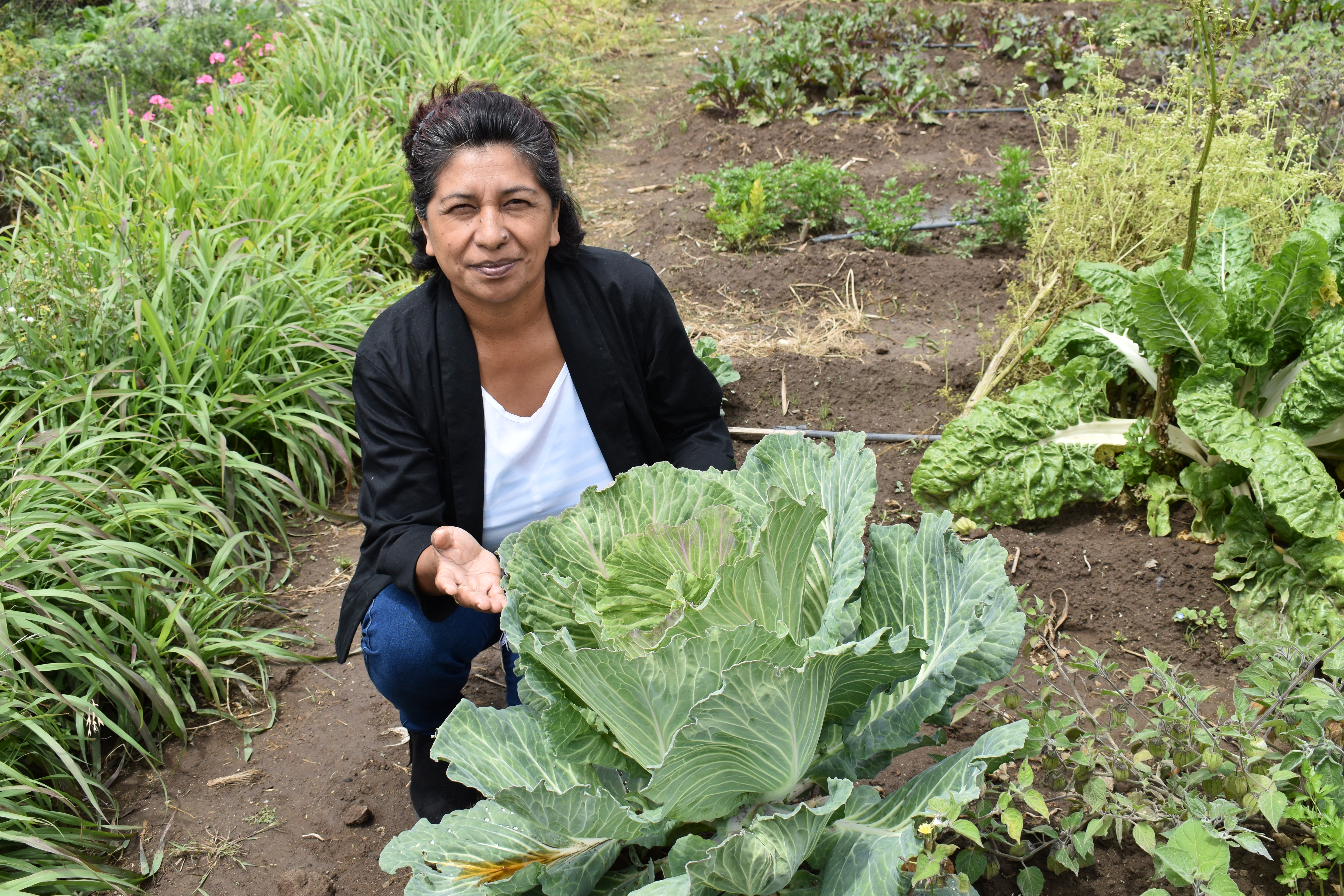 Lupe seeks to combine her knowledge with the lessons from the NMA initiative in her project: 'Let's focus on a healthy life'. Through her idea, she is working along with other women to diversify the community's crops, thus generating surplus from the harvesting, encouraging 'solidary exchange' among them or selling those products.
While the current pandemic has affected them and their neighbours, she sees the cup half full: "we took this opportunity to improve how we communicate as a family and focused our time on playing, growing our own food, eating together at the table and even we manage to come up with new recipes inspired by our ancestral knowledge."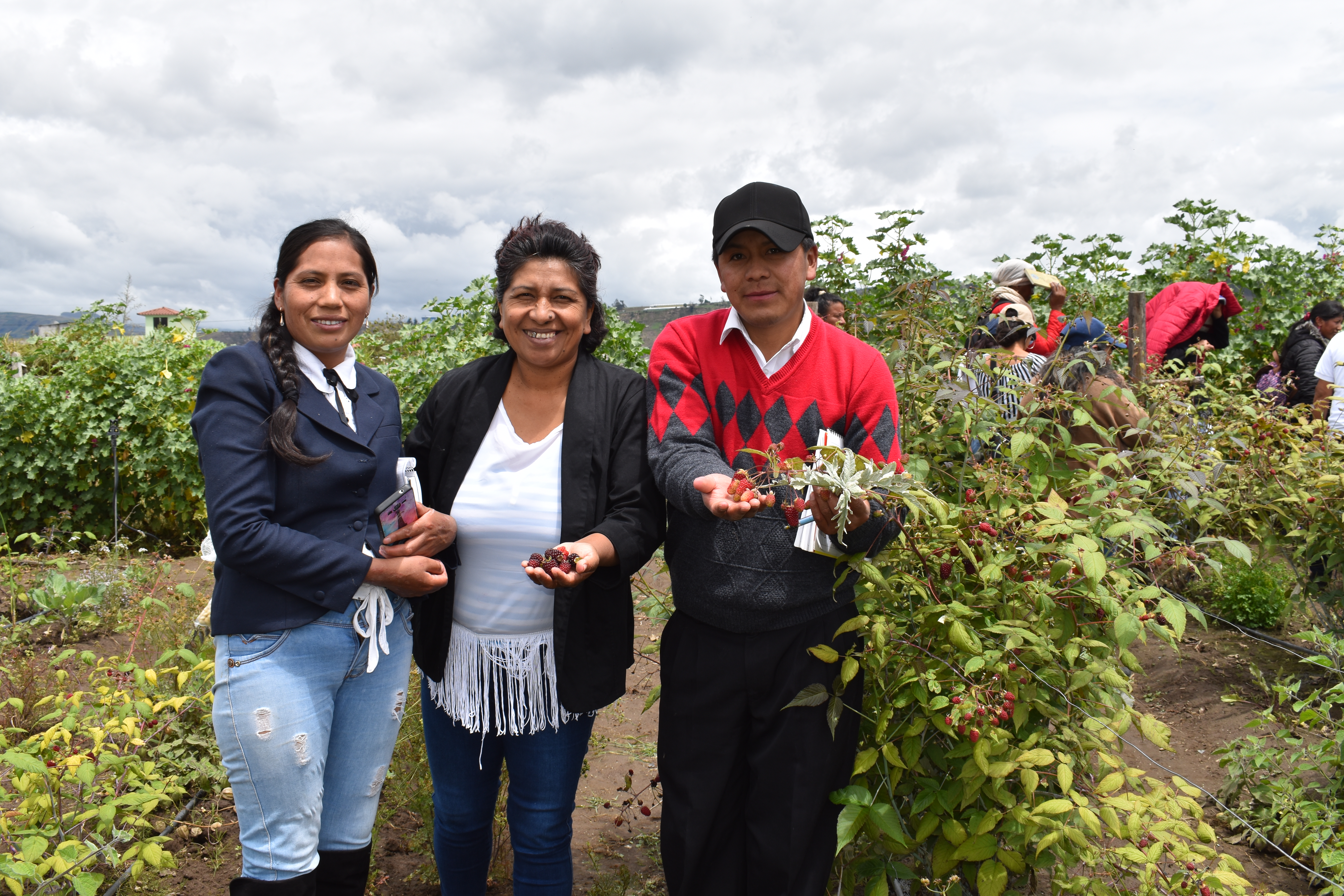 About NMA
The Nutrition in Mountain Agroecosystems (NMA) project in Ecuador seeks to connect the concepts of agroecology and market trends with the reality of farmers. We work together with our partners Heifer Ecuador in ensuring women, men, and children living in mountain areas consume more diverse diets that incorporate safe and nutritious foods.
Find out more about the Nutrition in Mountain Agro-Ecosystems