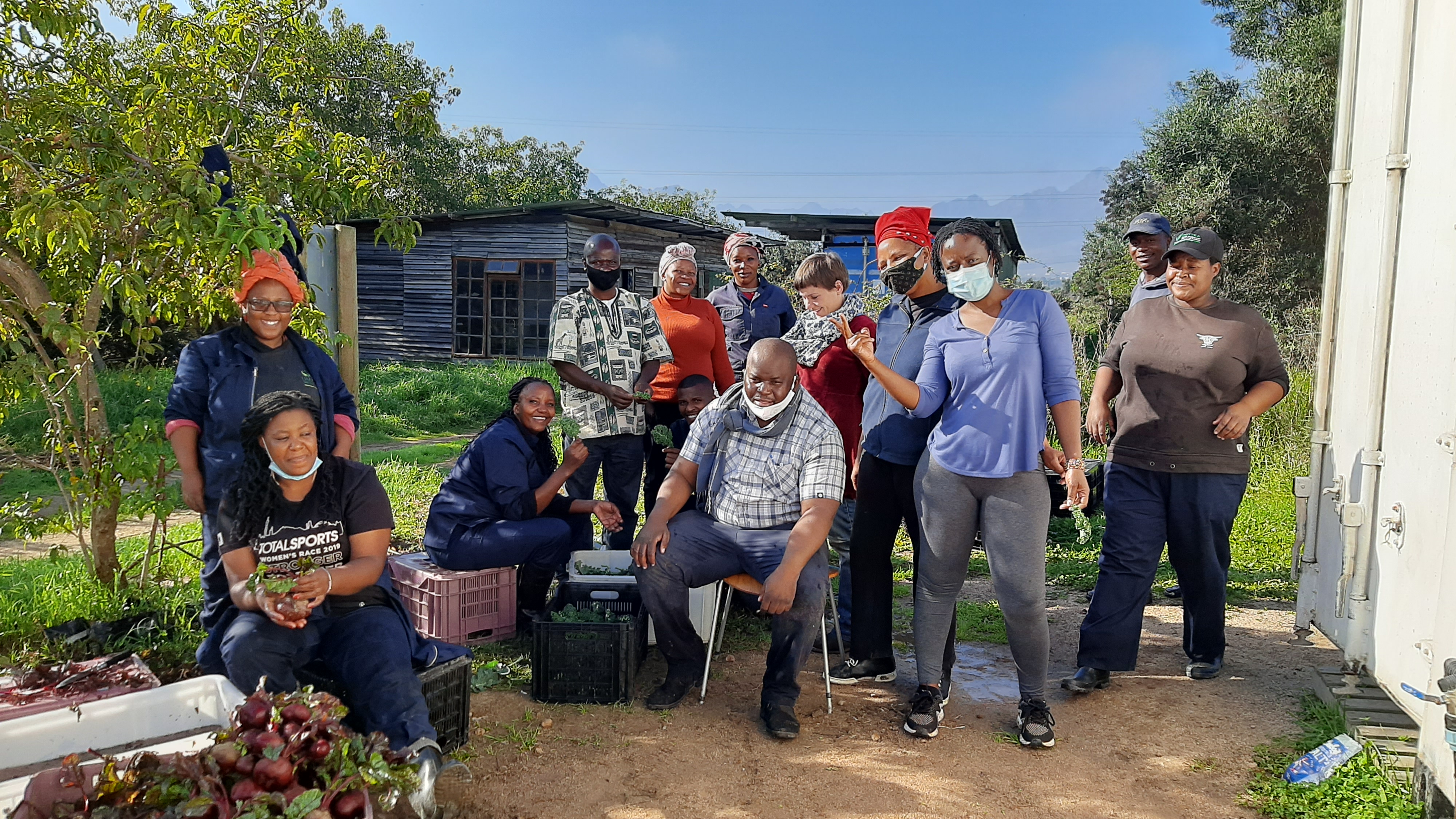 The Academy successfully conducted the first EOALC training with 25 African participants in 2021, but what exactly is EOALC?
 Alexandra: The EOALC is a new training format developed and piloted by IFOAM – Organics International in collaboration with key actors of the Ecological Organic Agriculture (EOA) movement in Africa in 2021. The training program aims to contribute to the ability of actors in the EOA movement to assume leadership, and support the development of truly sustainable organic agriculture and food systems across Africa.
 Following a series of discussions held between the African EOA stakeholders' network, BMZ, GIZ and IFOAM – Organics International, saw that there was a need to further develop the capacity of key stakeholders in EOA with a focus on advocacy and policy dialogue as well as encouraging networking for stronger influence. 
 The development of a leadership-training format is a result of a strong expression of interest from the network meeting "Boosting the Role and Potential of Organic Farming in Africa", which took place in Egypt in April 2019. This interest was again expressed at the 11th Continental Steering Committee meeting of the EOA Initiative held in Zanzibar at the end of May 2019. As a result, EOALC came to be.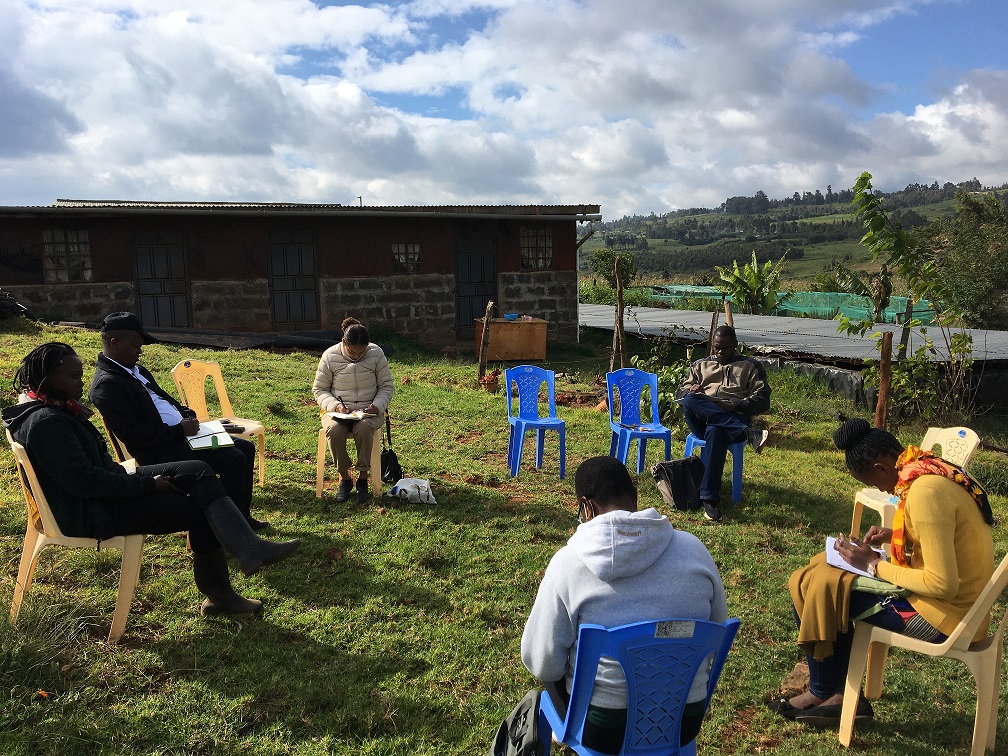 It is fascinating to know that EOALC is born from a mutual interest of African key players working towards achieving true sustainability. Now that EOALC took flight, what kind of activities did the participants partake in?
Alexandra: The EOALC program comprises in-person training elements and virtual sessions. Due to the ongoing Covid situation, an innovative hybrid training approach was chosen. For the first one-week session in June 2021, participants met by region (Southern, West, Central, East and North Africa) at various regional training locations and were supported by local facilitators. The follow-up workshop in July 2021 was held virtually. An online platform was established for sharing results, materials and exchanges among participants.
The training program is built of two intensive 1-week workshops (one hybrid, one virtual) with a self-study time in-between. The hybrid approach allowed for regular integration of 'offline' activities such as interactive group exercises, local excursions, and the building up of strong regional peer groups. During the self-study time, participants worked on their regional transfer projects, in which they identified concrete next steps to move forward in their own work context.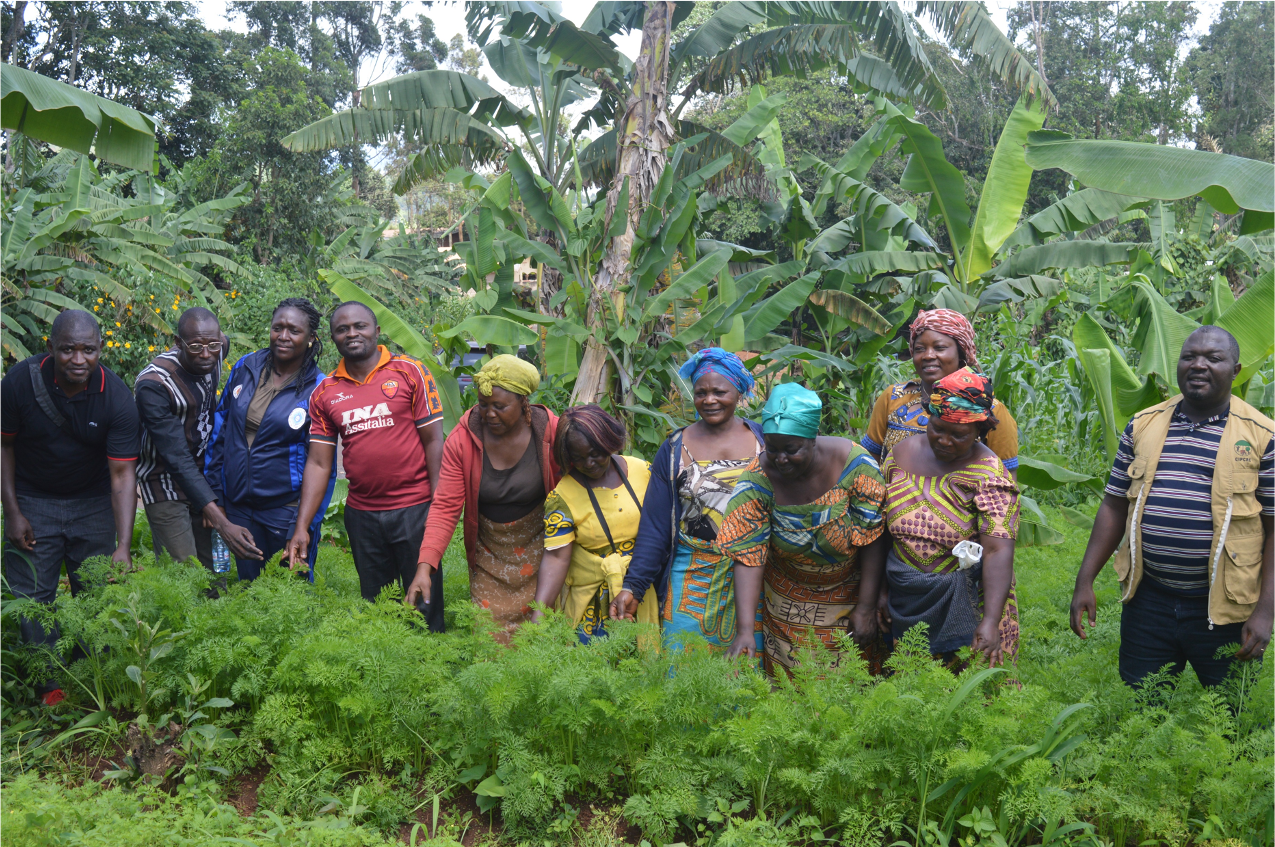 It would be interesting to hear some of the examples of the participants' projects. However, I am curious how these participants are chosen and what happens after they are done with the courses?
Alexandra: This first batch of participants were nominated by the knowledge hubs of the 5 regions (Southern, North, West, East, and Central Africa) and by the EOA-Initiative. A selection committee confirmed the final 25 participants under consideration of pre-defined criteria such as technical expertise and leadership skills, gender balance, and their work with or support of young leadership.
Participants were trained and strengthened in their ability to lead the Ecological Organic Agriculture and Agroecology movement, focusing on capacities for advocacy (regional, national and continental), policy dialogue, research, teamwork and networking.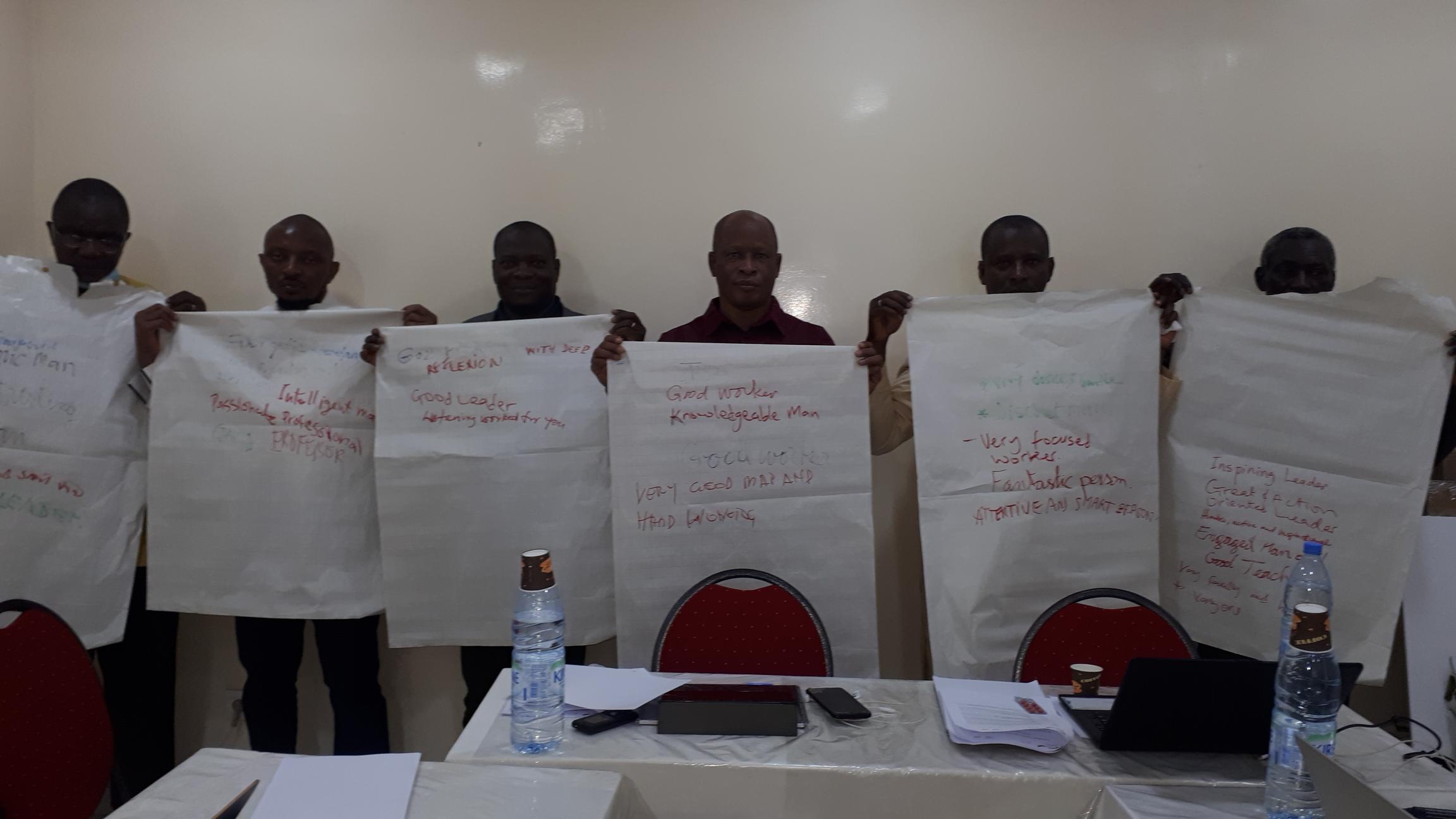 For a smaller group of participants – the five groups chose two participants each to represent their team in a smaller extra training course called the Training of Trainers (ToT), which was offered at the end of September. The aim of this is that the EOALC training format and content will be carried to the regions through those trained multipliers and adapted based on the local realities. At the same time, all EOALC participants are confident and already prove to be strong change agents in the EOA movement – by functioning as facilitators of group and decision-making processes, by speaking to the public (e.g., in radio programs), or by organizing webinars on topics related to EOA.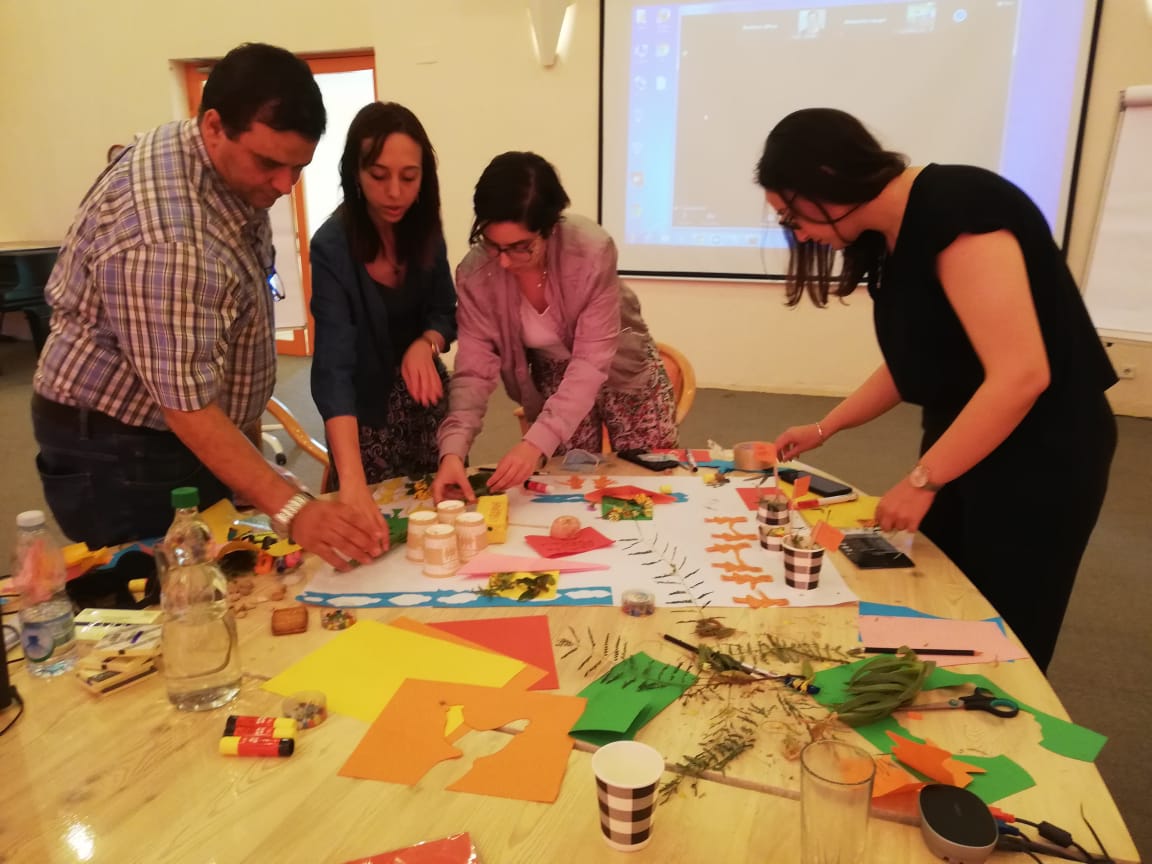 IFOAM – Organics International has always been building a strong global network of leaders that provides a human-focused approach; what is EOALC's role in contributing to this?
Alexandra: The EOALC program supports the EOA movement and the Ecological Organic Agriculture Initiative (EOA-I) in Africa through the development of the necessary knowledge and practical skills in the field of advocacy, policy dialogue, and leadership. The established continental network functions as a supportive structure and will hopefully grow and flourish – for a strong movement towards sustainable organic agriculture and food systems across Africa. This is just the beginning; I believe there is more impact and positive ripple effects that will occur thanks to the EOALC.
Find out more about EOALC