"My involvement in organic did not happen overnight. I grew up looking up to my parents and seeing them working hard on our organic farm while always involving the community in their work. Naturally, it seemed like the path I would have taken, but that is not what happened first!", shares Vic Jason Kristoffer Tagupa.
Despite Jason's father, Victoriano I. Tagupa, being involved in organic farming for 30 years at the time, he never imposed his beliefs on Jason, or influenced his career decisions. That is why he was supportive of Jason when he did not choose to work on the farm but instead in a financial institution. After his studies, Jason decided to work at a bank for 3 and a half years, and at an accounting firm for 1 year. He worked for five years before he decided it was not the career path for him, nor did he find it as fulfilling as he had imagined it would be.
In 2018, he quit his job at the bank and decided to go back home to his family in Balingasag, Misamis Oriental, in the Philippines. As Jason was trying to work out what kind of job to do and which career path to take, he started helping out more at his family's farm which by now had grown to have activities that engaged with the community members. It was during this time that he attended the 3rd Organic Asia Congress and Rice conferences in Bislig City, Surigao Del Sur.
"I volunteered to help out and was the assistant project officer for the whole event . I learnt so much about the world of organic on a global level which inspired me so much. After the congress, I knew what I wanted to do. I wanted to become an organic farmer!", reflects Jason.
Knowing that he would have the support of his family, Jason started to not only learn more from his family about organic farming, but also read more and tried to apply his findings. The family has an organic farm with an average size of 1.5 hectares where vegetables and other foods are grown. However,  since it is a certified farm school, the main focus is providing training.  Jason's parents, together with a team of other organic farmers, have been facilitating the training of students on how to organically farm rice, raise chickens, and many others, thanks to support from the government of the Philippines.
So far, they have trained 165 students in the community on various activities ranging from growing organic vegetables and rice, to making organic fertilisers and raising chickens. The courses for these are three to eleven days, all the way up to 17 weeks, depending on what the students choose to learn at a time. Depending on  what they learn, Jason is in charge of creating and organising the necessary documents to ensure that the students get a certificate upon completion of training.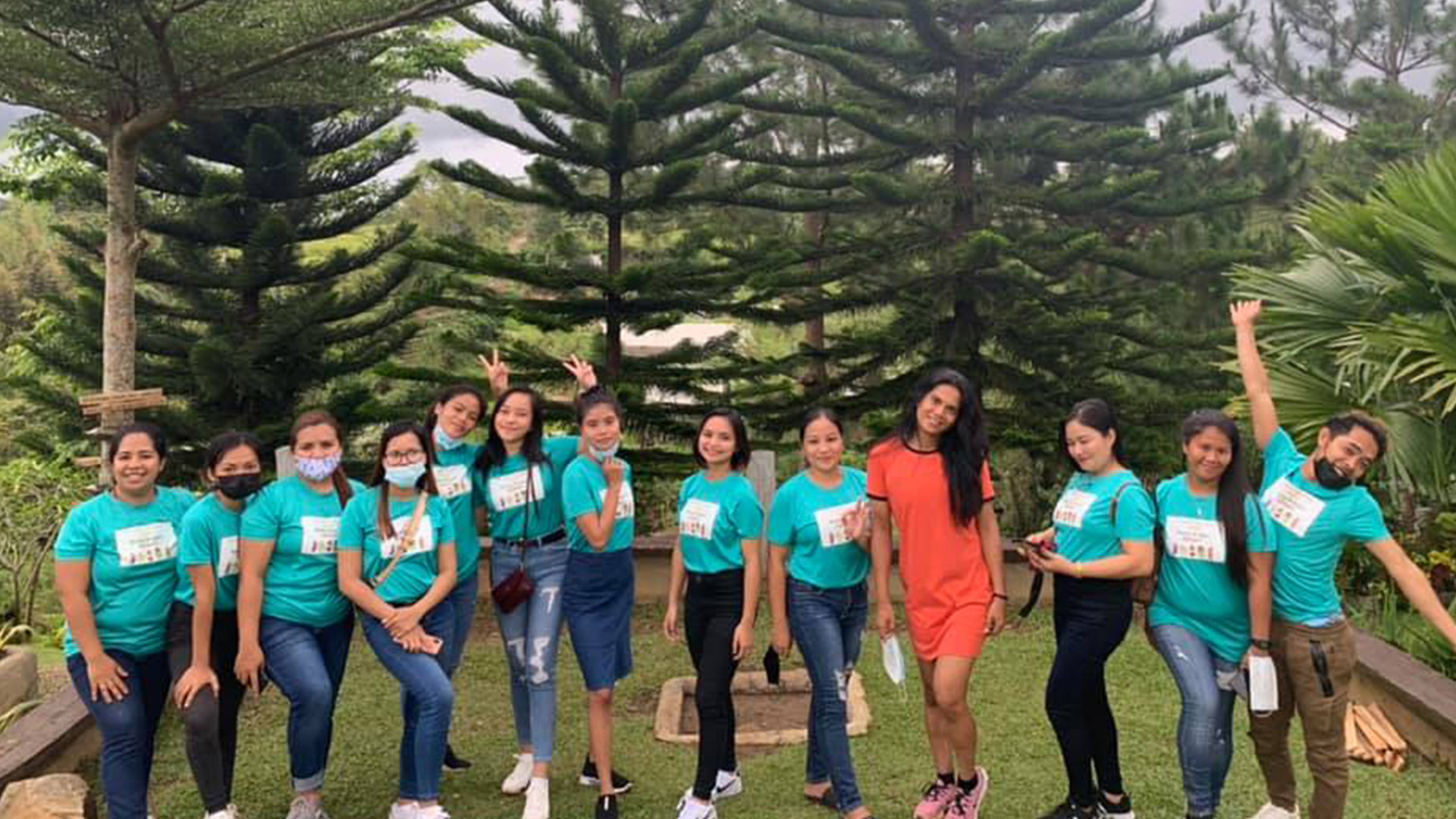 Founding SAFE Young Organic Farmers
Inspired by the work of his parents and wanting to carve out a path for himself, Jason decided on 22 March 2021 to found SAFE Young Organic Farmers. It's a group of 15 youths between the ages of 17 to 41, who aim to incorporate the principles of organic in the work they do. To start off, Jason's parents gave free training on organic farming to his 15 members, and also provided them with three plots of land to start on. The members are able to plant whatever they desire on these plots as long as it is grown following the principles of organic farming. Whatever produce they harvest, they can sell and keep the money earned.
"I learnt about the topic of organic through SAFE, an organisation that advocates for youth like me to be actively involved in practising sustainable farming so as to produce our food in a safe way that does not harm the soil or biodiversity.", shares Joy, one of the members of SAFE.
It was not easy in the beginning for Jason when he founded the organisation because there was a lot to learn and to invest in. However, the community was very supportive of the vision he was trying to accomplish of getting young people interested in organic farming and also showing that they can earn from it.
"In fact a number of people whom we refer to as 'big brothers and sisters' provided the startup funding in terms of technical advice, capacity development and finance," adds Jason.
For instance, Naturland, in May 2021, funded the initiative's first trip which was to an organic lettuce farm so that they could learn how to properly grow it. They have been able to use their learnings from the trip to successfully produce lettuce on the three plots of land; an uncommonly produced vegetable in Jason's community. Were it not for the increase in Covid19 cases and restrictions around May in the Philippines, SAFE would have increased production. However, this setback did not stop the team from coming back to work hard in November.
The field trip was a huge inspiration for not only Jason, but also some of his SAFE teammates. A case in point, Lyrel Kimm Llagas. Growing up, she was surrounded by rice farms and learnt all about rice farming from her grandmother who was an organic farmer for 40 years. At SAFE, she learned how to grow other vegetables organically and raise chickens.
"It has not been easy creating the foundation for the organisation and having faced challenges. We may have the best intentions, but that does not mean we will have the best results! But as long as we move and grow as a team, we know we can achieve a lot!", shares Lyrel.
The Youthful future ahead!
As they celebrated their one year anniversary recently, Jason is proud of what SAFE has been able to achieve so far. He is also excited about the plans they want to roll out. For instance, they want to plan activities that would involve the participation of youths from neighbouring villages. In this way, more young people can learn from earlier on about the importance of farming organically to the community and the environment. The youth are very important and SAFE recognises this. Even amidst challenges like the recent typhoons that devastated the country in general, the youth came in to help the farmers and community rebuild.
"A lot was damaged, but we picked ourselves up. We are Philipinos! We are resilient and we continue to try to pick the pieces and rebuild together", shares Jason.
SAFE members agree that the youth are the hope for the future and with proper guidance, they convert their energy for the benefit of the community and environment. SAFE provides the avenue for the youth in the community to realise their potential and learn new ideas and skills.
Together with the youth in the community, the initiative is intending to scale up the production of lettuce so that they become the biggest lettuce producers in the municipality. Since lettuce is in high demand and has high profitability, Jason wants to use it as a good example of showing the youth that they can have a sustainable income as an organic farmer.
"We have managed to successfully grow a crop that mostly grows in the cold in our municipality using organic methods. It's a learning process and I believe in a year or two, we will have a different conversation about the project", shares Jason enthusiastically. He encourages citizens to try and produce their food or support the local farmers in their communities by buying from them. He also believes that it is important that policymakers develop policies that favour sustainable farming practices as they protect the soil and biodiversity from harm.
"That is why organisations like IFOAM – Organics International are important because they build the bridges between organic farmers to the world. They advocate for organic farmers like us on a global scale while providing us the platform to share our stories and opinions. This gives our work credibility and strengthens our advocacy work."