In order to create a general picture of the consumer market of organic food in the Kyrgyz Republic and to increase the awareness of producers about customer behavior, a Face-to-Face survey was conducted.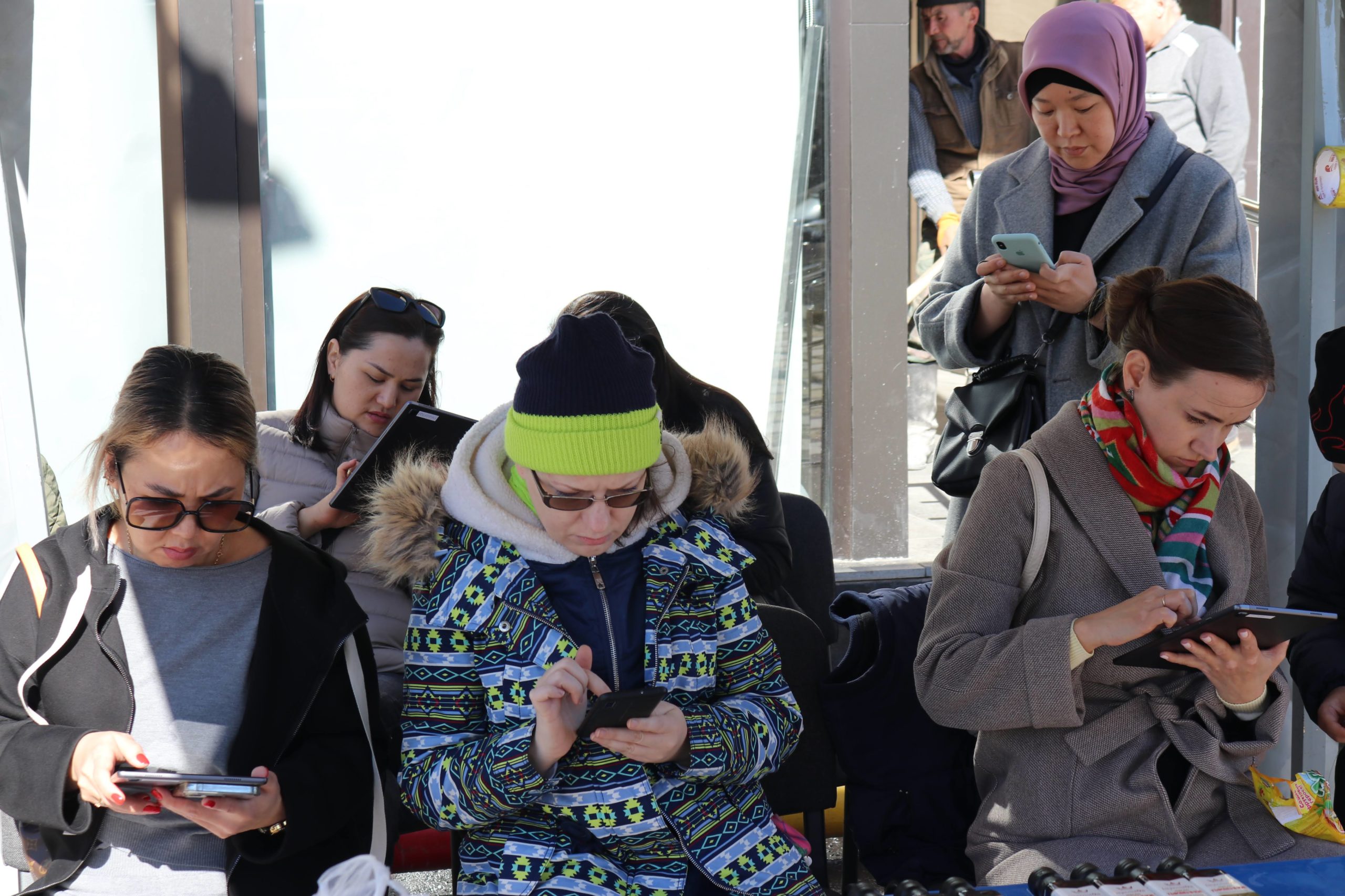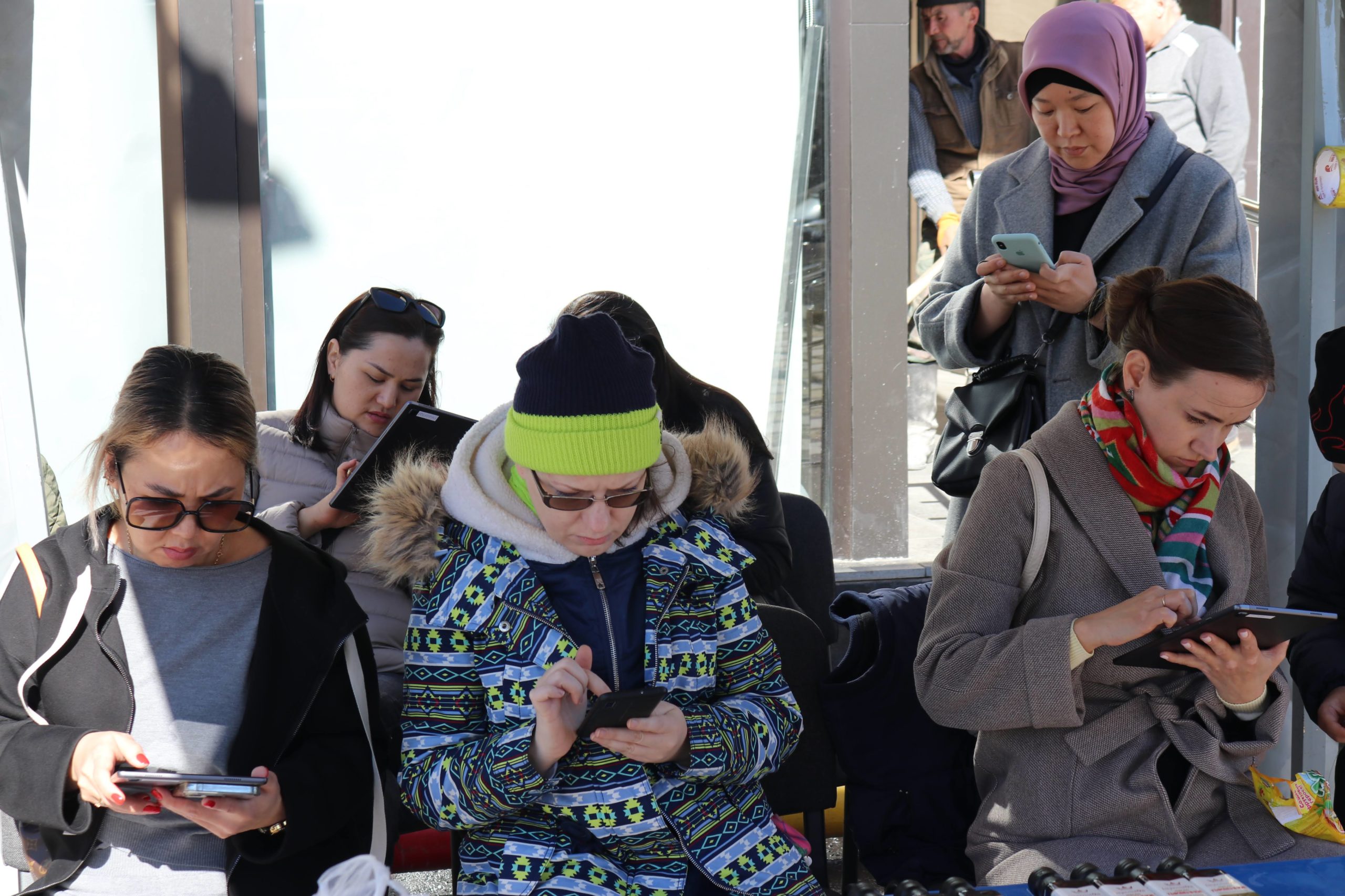 Within the framework of the KOICA's Organic Agriculture ODA project[1], KOICA conducted the survey among 346 consumers (with 97% of the respondents being residents of Bishkek, and 26% aged 30-40 years). This survey helped to:
determine the general awareness of consumers about organic products,
to obtain information and data on purchasing power,
to study the current state
and assess the level of consumer loyalty to "organic" product or "organic" producer (Photo 1).
The survey found that the participants chose organic for various reasons. 39% of respondents buy organic products because they believe it is important for their wellbeing, 13% believe that it is better for their children, 8% choose it because of taste, 7% wanted to support farmers, and 5% choose it as a way to care for the environment. This shows that the biggest reason people in Kyrgyz purchase organic mainly to take care of their health and those of their children though it is not limited to that.
Trust in the manufacturer is a main key requirement for consumers when buying organic products. Based on this trust, they (48%) are ready to purchase products even without a certificate. But at the same time, the presence of an approving certificate of conformity is a fundamental element for 28% of respondents, and they also understand how difficult it is for the farmers to get it.
"Farmers do not have a single way of certification and reporting. It is necessary to develop a human-understandable document flow and actively distribute it among the population," says Ms. Cholpon, the respondent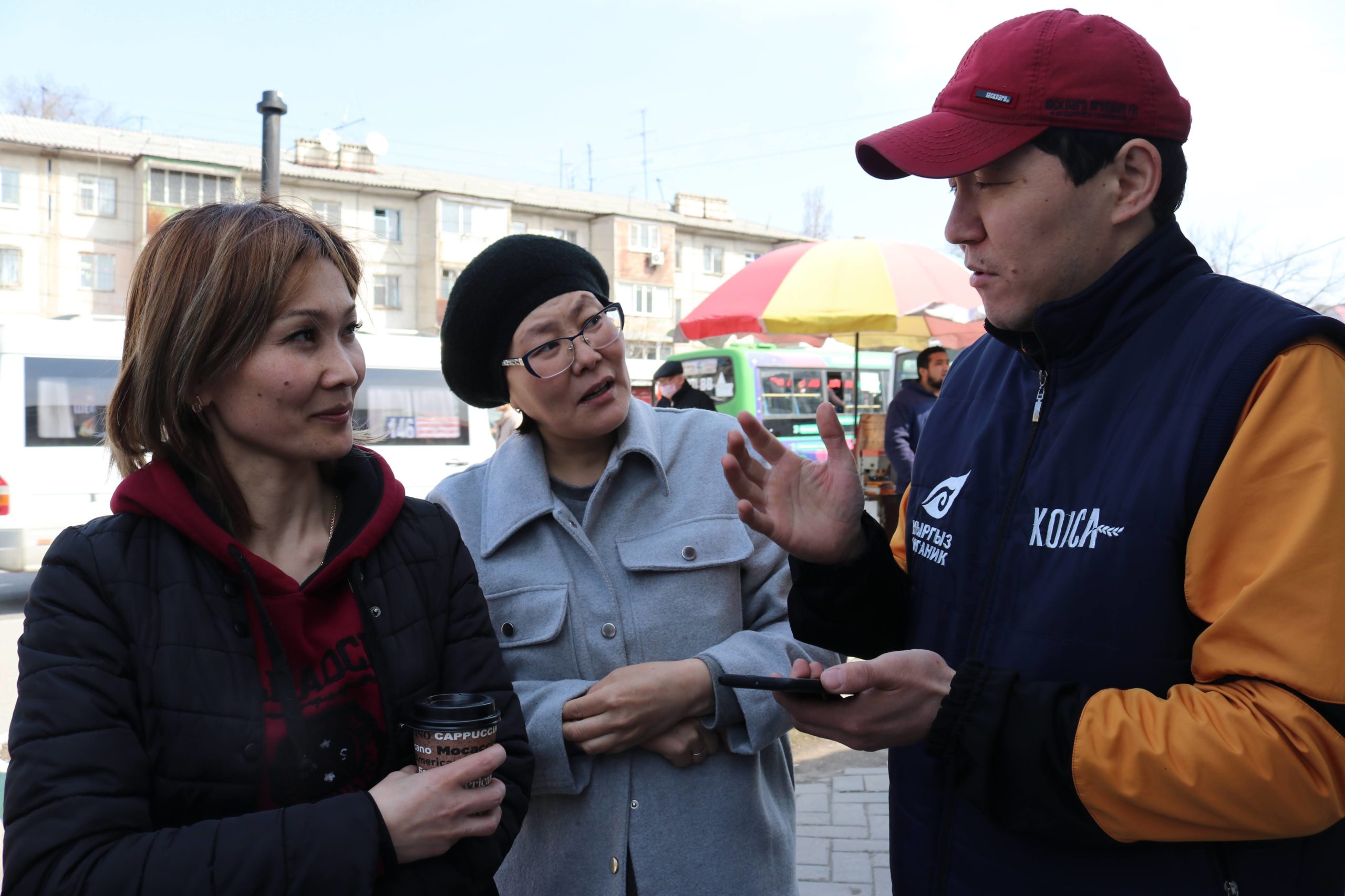 The survey also showed the importance of having a good well-balanced price-quality ratio to the consumers, since they experienced before some discrepancies in this parameter. Knowing that organic products that are certified and verified[2] may be more expensive than the organically grown non-certified products, we wanted to find out how much the consumers were willing to pay for a specific product certified/verified organically.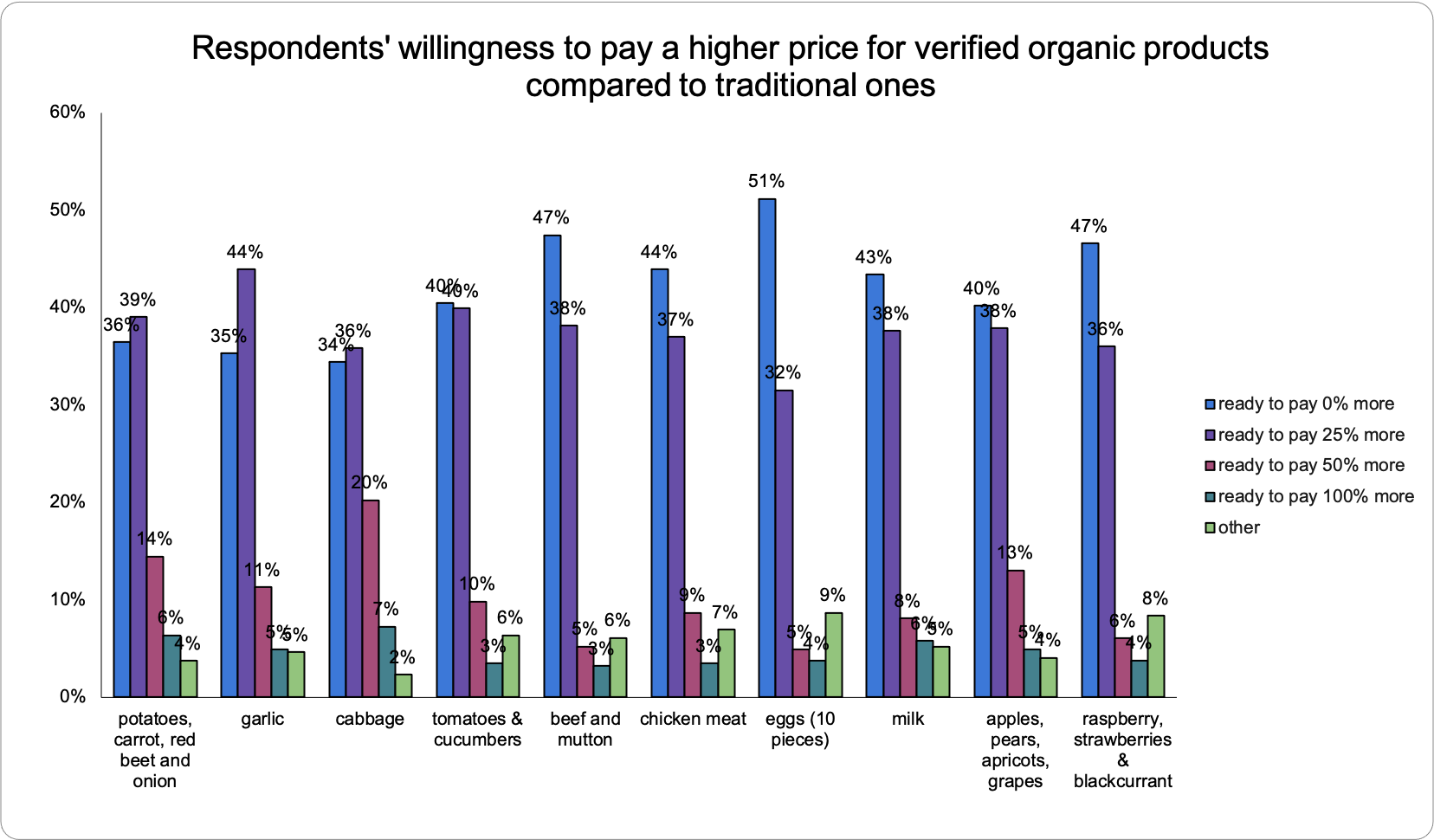 As seen on the diagram above, almost half of the respondents are willing to pay more for certain verified products than the usual cost (from 25 to 100% of the cost). The 1st diagram shows Respondents' willingness to pay for verified organic products compared to traditional ones at a higher price.
Thus, the consumer picture of the Kyrgyz Republic shows their readiness to accept and support ecological land management with the right company to promote organic products. The producers in turn, according to the requirements of consumers, should approach the issue of quality and knowledge about their products with full responsibility.
The consumer market is more educated today than ever. Even though some consumers do not want to question where and how their food is grown, some are taking matters of sustainability into their own hands. They are ready to unite and work together because both have the same goal – a healthy nation with a functioning ecology that can be left for future generations to enjoy.
Download the Jaratilis Reader + Trainers Handbook here