Haregu, similar to other women farmers in Tigray, depended on smallscale agriculture and the salary of her husband to secure her livelihood.
The back-story
Having stopped her formal studies in grade four, she did not have many academic options to pursue and entirely depended on her husband as the only source of income for the family. Because of this dependency, she was compelled to look for alternative sources of income so that she could support her husband in providing for the family.
One day I started thinking that this type of livelihood from hand-to-mouth was not sustainable and so I decided to make a list of the different livelihood options I could engage in", shares Haregu.
As she was thinking and staring out into the vast land ahead of her, an idea occurred that she hadn't thought about but seemed so obvious. The degraded land in front of her eyes could be worked upon and in turn, be productive to her if she put 100% of her focus on it. And that is what she did!
She hired some of the community members who helped in clearing the stony field and because of this, the farm was established in 2005.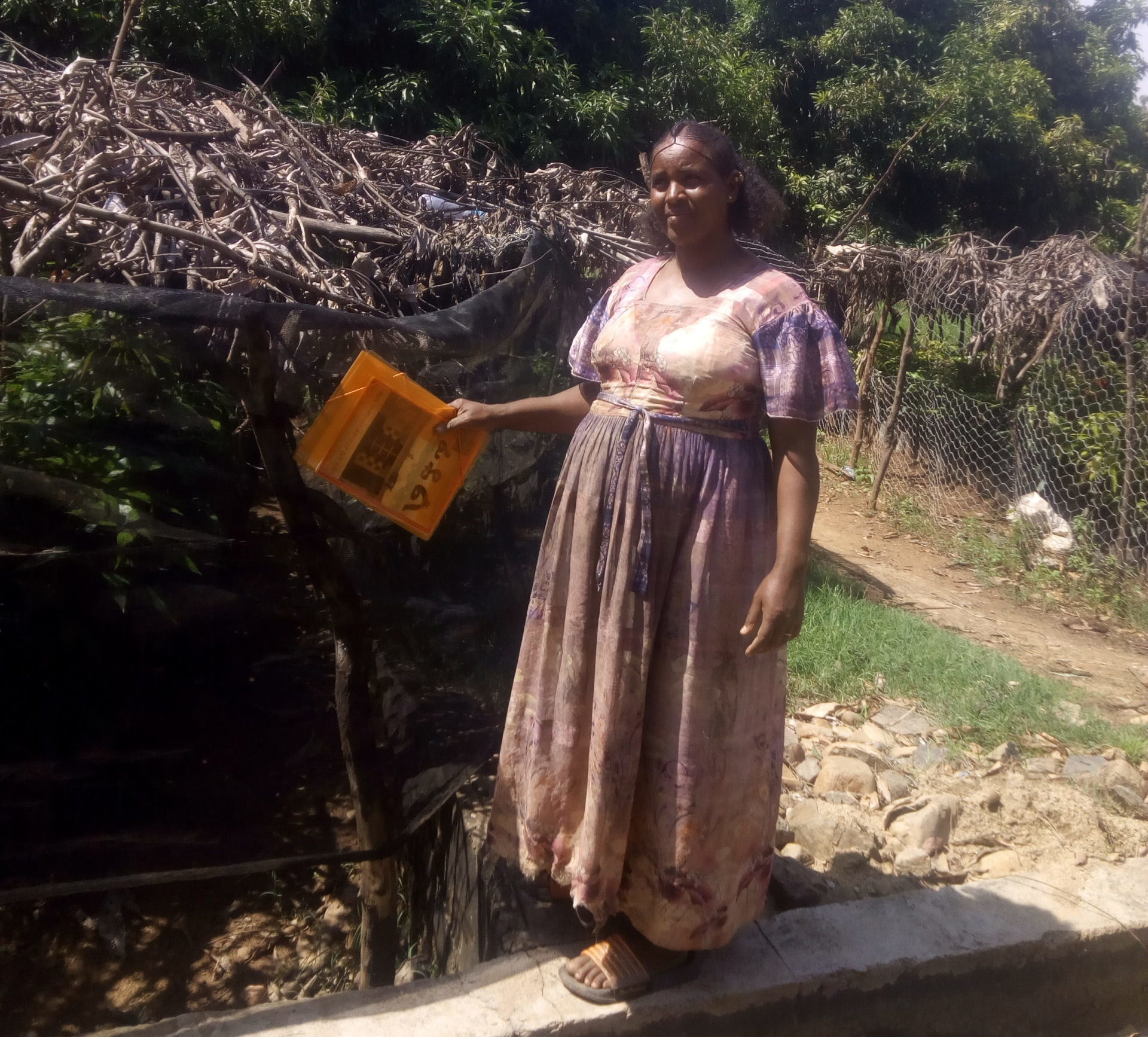 Establishment of the farm
At the time, she was practicing irrigation on 1.5 hectares and now she is practicing on 12 hectares of land. She was able to raise crops like tomatoes, onions, and peppers for money throughout the first five years. She eventually discovered, however, that even with the addition of inorganic fertiliser, the soil remained insufficiently fertile to support future agricultural productivity. She was aware that she would have to make some big changes and they weren't going to be simple or mainstream.
She decided to replace the top soil with other fertile soil from somewhere else. To avoid any chances of degrading the soil again, she decided to ban any use of inorganic material on the farm including all synthetic inputs. She has instead developed her own method to develop biological pesticide or insecticide using the leaves from the true neem trees and the urine of her oxen. The mixture is fermented for 15 days and the liquid is applied as an Integrated Pest Management (IPM). Moreover, the leaves of Desmodium are also used for similar purposes.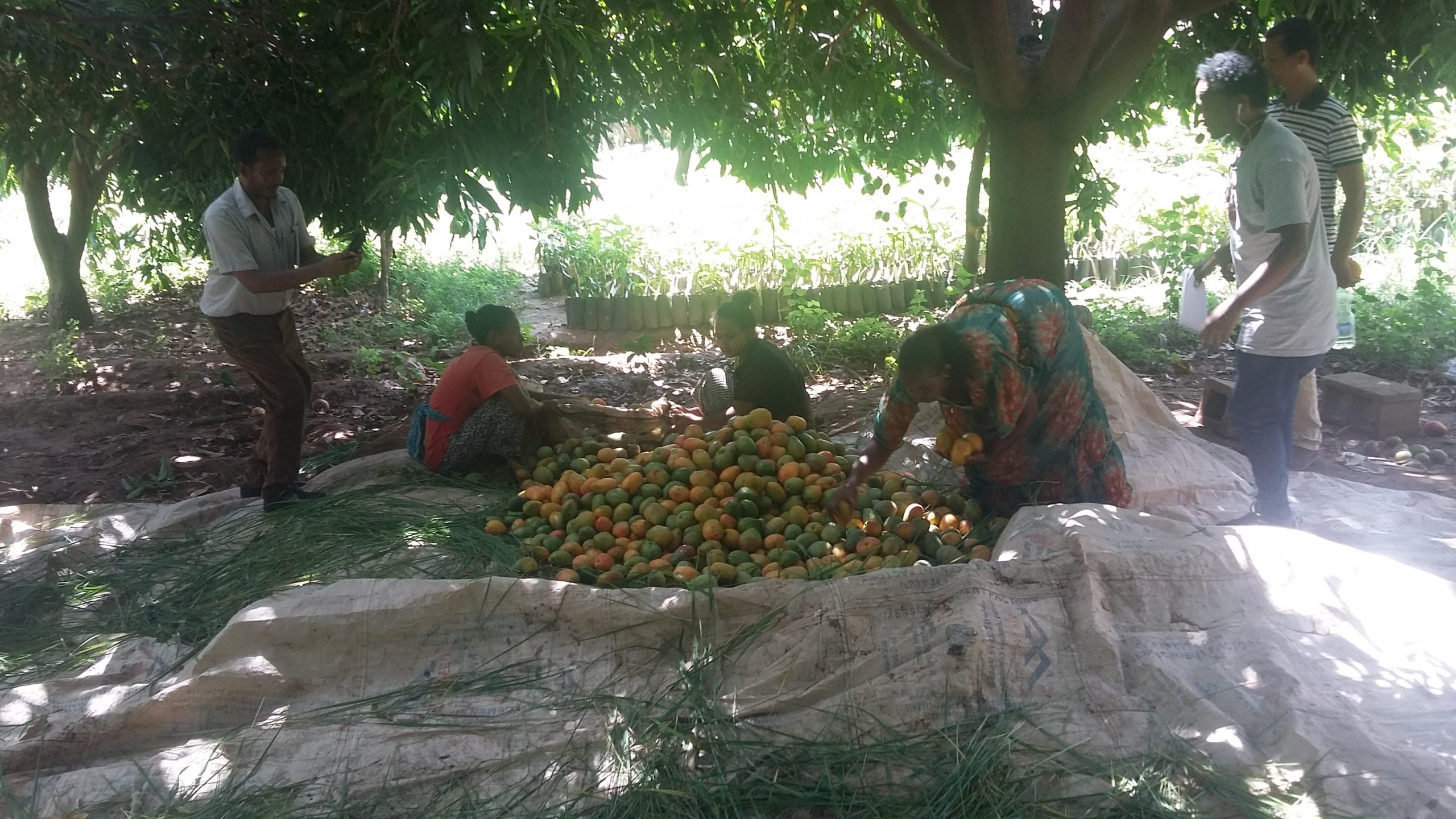 She also switched from growing veggies to fruits including avocados, oranges, papayas, mandarins, and many different kinds of mangos, including Apple, Kent, Tommy, Kit, Dado, and many others. On her farm right now, there are more than 6000 fruit trees. Alongside them, she has also planted a variety of fodder grasses, including Desmodium, elephant grass, and True Neem trees, which are used as natural insecticides and pesticides.
She has transformed her traditional farm to a certified organic farm that follows the four principles of organic, and this extends to her dairy and poultry farm as well. With over 100 chickens and 10 cows and four calves, the animals feed on the fodder grasses like Desmodium, elephant grass, Rhodes grass and alfalfa. The milk produced from these dairy cows and the eggs from the chicken are used for both home consumption as well as an additional source of income for the household.
The cows also produce manure that is used in a small-scale biogas digester that provides energy that is used for lighting and food preparation.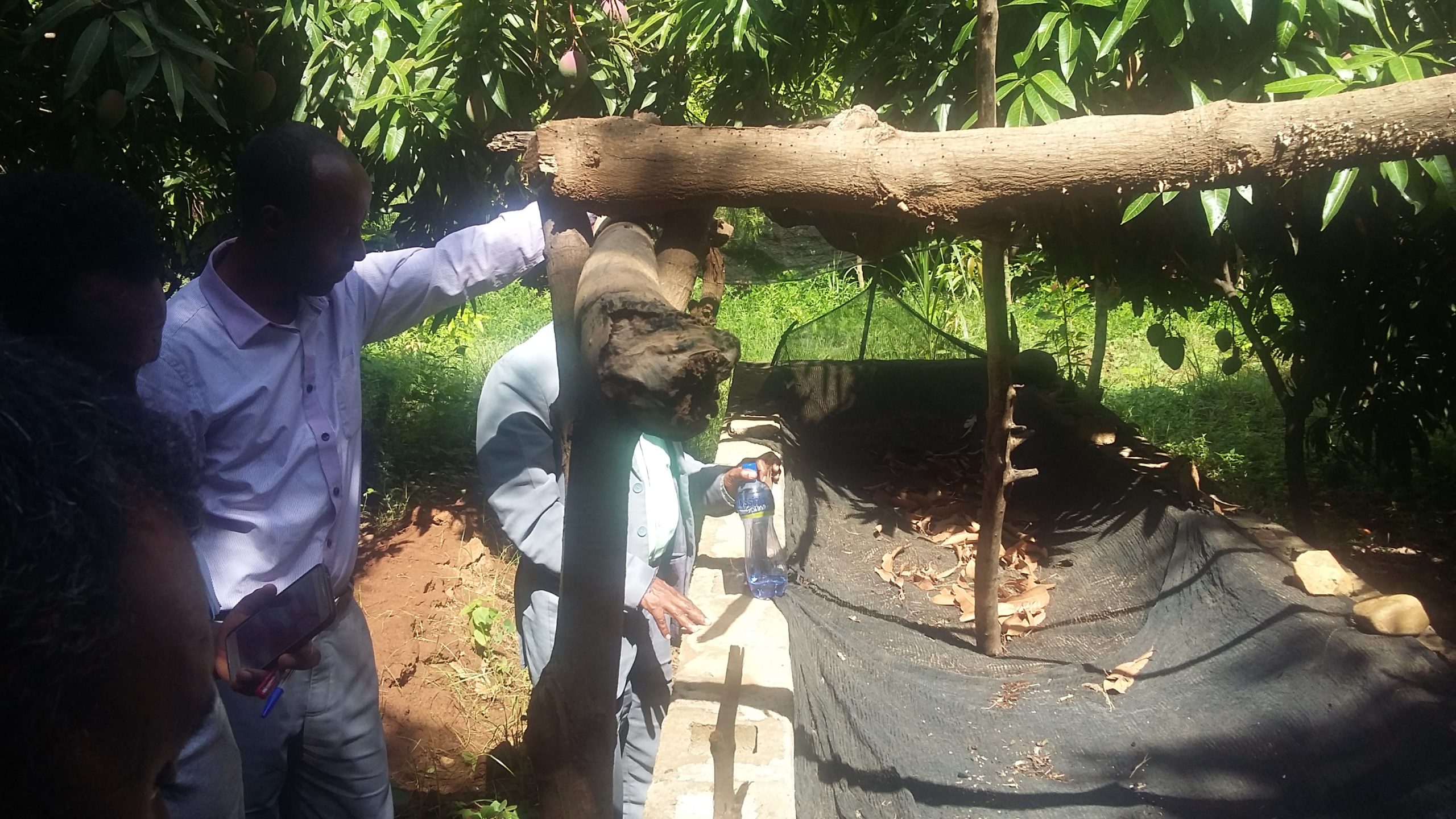 Haregu does vermicomposting which is a process of converting unavailable organic substances into an available form or readily available for use by plants. She makes vermicompost on her farm using weeds, and she speeds up the composting process by using red earthworms (Eisenia fetida).
Contribution to the community
When Haregu envisioned her farm, she wasn't just thinking about the things that might happen there; she also wanted to take use of all the opportunities that were open to her.
She invested 1.2 million Ethiopian Birr in building an irrigation canal to improve the farm's water management system, which gave her 12-hectare farm enough water without leaks. Additionally, this canal not only supplies water to other farms in her community but also is used to irrigate her land.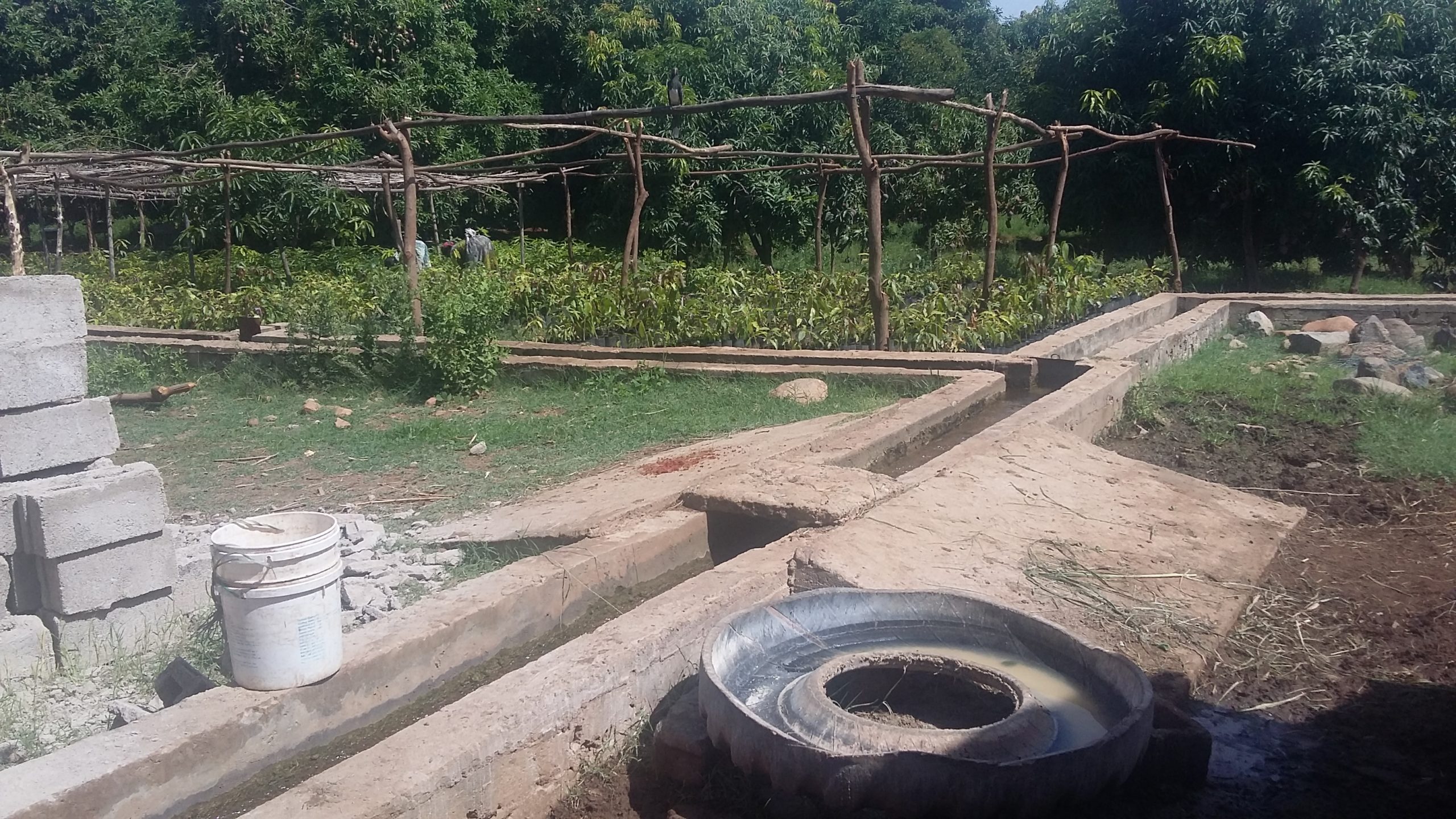 She also constructed a bridge to facilitate movement and transportation of produce from the farm to other towns. This bridge was constructed with a total cost of 820,000 Ethiopian Birr and it has benefitted more than 80 households, who were previously struggling with the big gully in between their town and other towns, for instance, Woreda town. This bridge opened doors and access that were previously closed to the many farmers in the region and this is just an additional community service that Haregu has selflessly offered to the community, in addition to an irrigation canal.
Moreover, her engagement has contributed towards fulfilling a number of Sustainable Development Goals (SDGs) such as; SDG 4 which deals with fostering education; SDG 15 that promotes the protection, restoration and use of ecosystems through reversing land degradation and halting biodiversity loss; SDG 2, which aims to achieve food security and promote sustainable agriculture; and SDG 8 which advocates for economic growth which she has done through trading her farm produce and creating employment opportunities.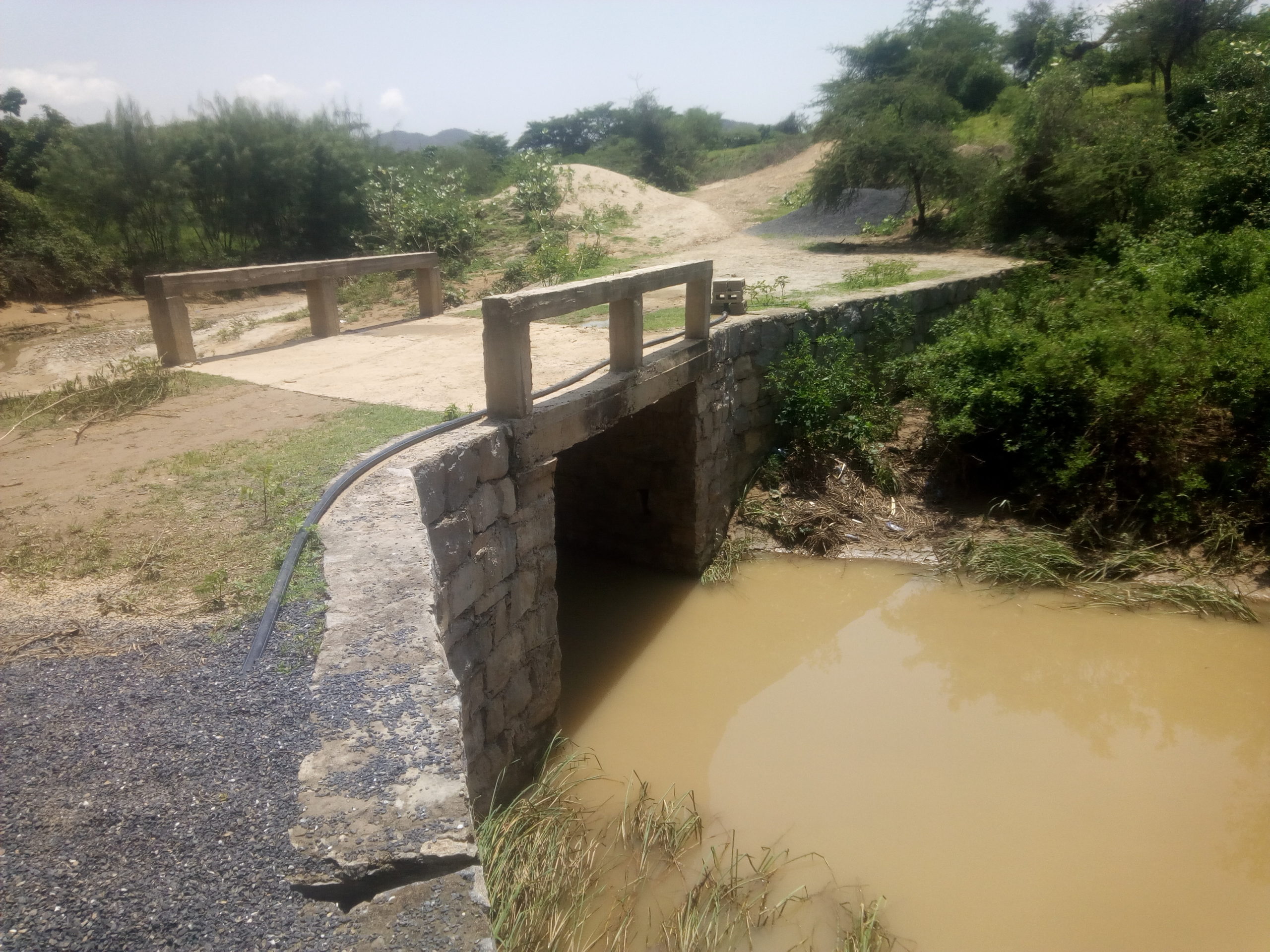 With all this work happening, she hired so many people from the community to whom she provided job opportunities and a stable source of income. She mostly targets employing school dropouts and those greatly affected by poverty. Unlike other farm owners, Haregu helps her employees have a plan for how to get out of poverty, for example;
As a result, she has greatly contributed towards economic development and a reduction in school dropouts in the area.
It is needless to say that the work done on Haregu's farm is a lot and tremendously impressive despite the challenges she faces, for instance, lacking access to agro-processing industries that could help add value to the fruit produce. She still tries to overcome these challenges while creating enormous opportunities for others in her community, and this all started with a once degraded land that she rehabilitated.