The Municipality lies along the coastlines of the Province of Lanao del Norte, in Mindanao Island. It was almost a 30-hour journey for me to island hop from Fiji to Kauswagan – and it was worth every minute.
Joining other delegates who also travelled long distances along the way, a little bleary-eyed and disoriented, we were whisked from the airport to the once war-torn town of Kauswagan and the new purpose-built International Organic Convention Centre. It was buzzing with the enthusiasm of the 1000+ local and over 200 international delegates from 32 countries who had arrived for the OAC.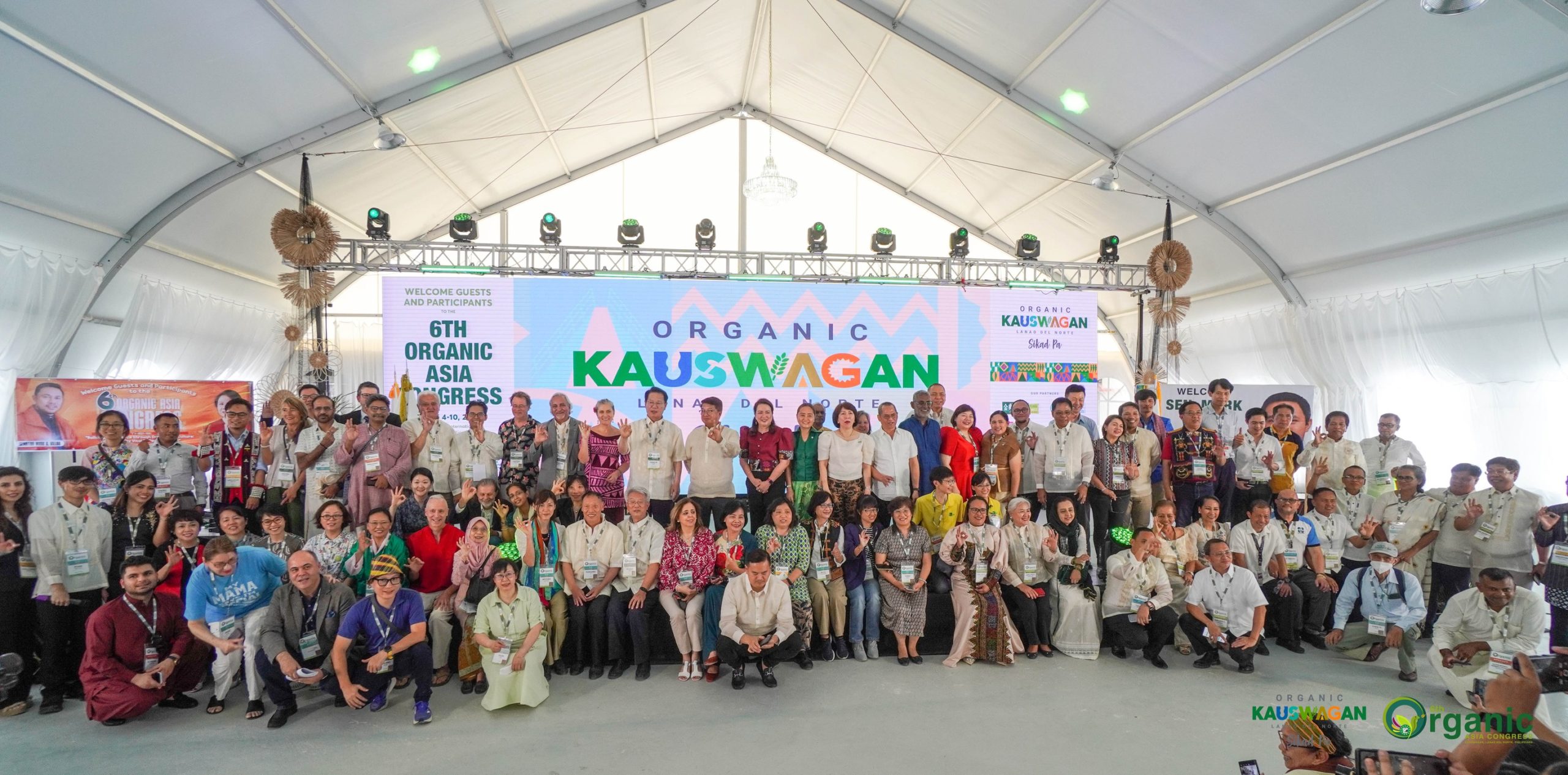 Snippets from the OAC
The week featured several notable events, including the Organic Youth Forum, the 9th ALGOA and 4th GOAD Summits, and the Philippines Women in Organic Agriculture Conference. There were captivating agriculture and aquaculture displays, a wide range of high-quality research papers were presented, field visits, cultural entertainment, and even some Zumba dancing sessions to keep the participants energised. As a result, there really was something for everyone!
The OAC's theme "Building world peace through organic agriculture – food security vital to peacebuilding" embraced a wide range of topics related to organic agriculture. These included climate change, innovation, sustainable fisheries, organic rice production, social inclusion, and rural revitalisation.
The event served as a platform for knowledge exchange and collaborative discussions, facilitating the sharing of best practices and innovative solutions to address pressing agricultural and developmental challenges. It provided us with an experience of the transformative power of organic agriculture for societal change.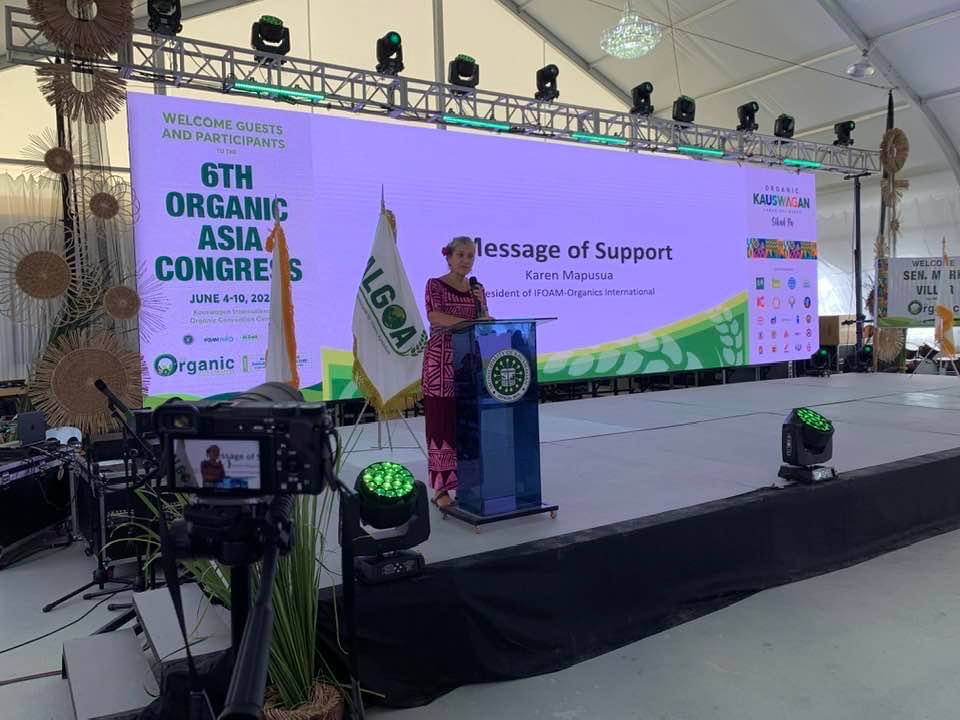 The inspiring story behind our hosting city
Kauswagan is renowned for its achievements in organic agriculture, which have significantly improved the lives of its people through sustained peace and development. This was guided by the inspirational leadership of Mayor Rommel C. Arnado through the "SIKAD PA" initiative.[1]
The 'From Arms to Farms: Walking through the Paths of Peace' program has become a cornerstone of SIKAD PA. It is an agricultural program that facilitates the reintegration of former combatants into society while addressing underlying drivers of conflict, poverty, and food insecurity. Mayor Arnado chose not to demand that the combatants surrender their arms but rather asked them to 'open their hearts.' As trust was built, they willingly relinquished their weapons and embraced farm equipment and materials. A decade later, these individuals have become exemplary organic farmer leaders in the municipality, and the food poverty rate has plummeted from 69% in 2009 to 9% in 2019.
Kauswagan's remarkable story serves as a testament to the transformative power of organic agriculture in rebuilding lives, fostering sustainable development, and creating a peaceful and prosperous future. Meeting these former rebel commanders turned farmers, hearing their stories, visiting their farms, and being nourished by the produce they grow were the highlights of the week and a powerful demonstration of the principles of organic agriculture as transformative tools that participants of the OAC will carry with them always.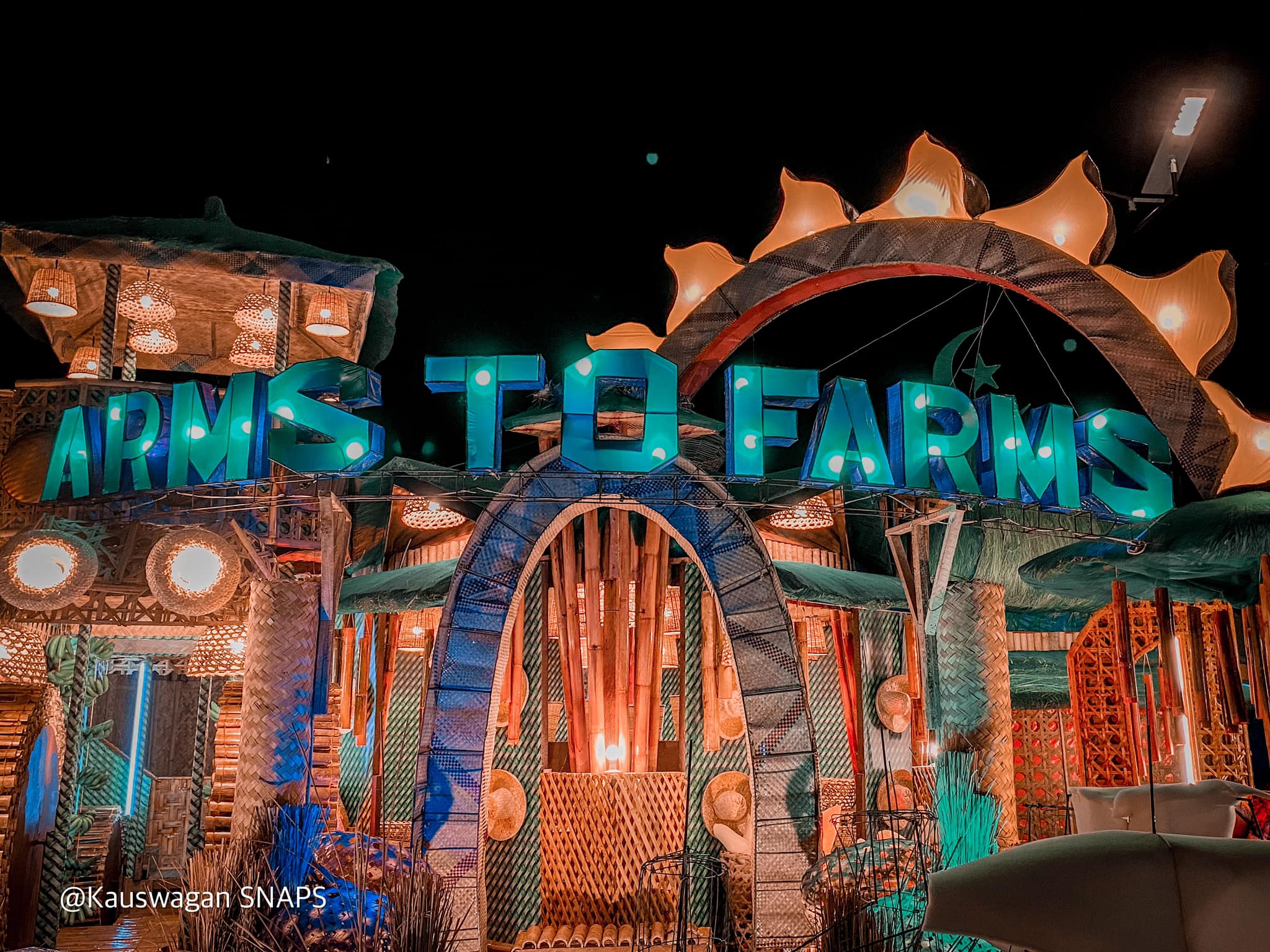 The week in Kauswagan showcased Organic 3.0 in action. Not only did we proudly display the Organic 3.0 hand sign in countless selfies (and there were plenty of those), but we also witnessed first-hand how IFOAM Asia is effectively reaching out and involving market players and value chain actors, engaging governments, educational institutions, civil society, and activists. They have adopted a comprehensive, whole-system approach and garnered support from all segments of society, emphasising the tremendous strength of our diversity as an organic movement. The focus on landscape approaches and organic districts, along with the strong voice of women and youth throughout the week, all spoke to an inclusive 3.0 approach.
Senator Mark Villar of the Philippines succinctly captured the feeling of many of us who embarked on the journey to Kauswagan. Addressing the OAC, he said, "This gathering of passionate individuals and organisations dedicated to the cause of organic agriculture is proof of our shared purpose towards building a better country. One that is rooted in sustainability, food security, and ultimately peace."
Congratulations and heartfelt appreciation to IFOAM Asia, the mayor, and the people of Kauswagan for an exceptional week—truly worth travelling 30 hours for!
[1] 'SIKAD PA' stands for Sustainable Integrated Kauswagan Area Development and Peace Agenda, which, in Filipino, also conveys the meaning 'to strive more.'
Learn more about IFOAM Asia here