"A global study of public support to organic agriculture has revealed that one of the most effective ways to encourage growth of the organic sector is to include organic agriculture in vocational and higher education systems.", Joelle Katto Andrighetto, Head of Policy & Guarantee, IFOAM –  Organics International.
With an ever-increasing interest in organic agriculture and how it can shape the sustainable food systems we need to nourish the world; it is imperative to focus efforts and funding on including organic agriculture in education systems around the world. Armenia has taken steps to do just this.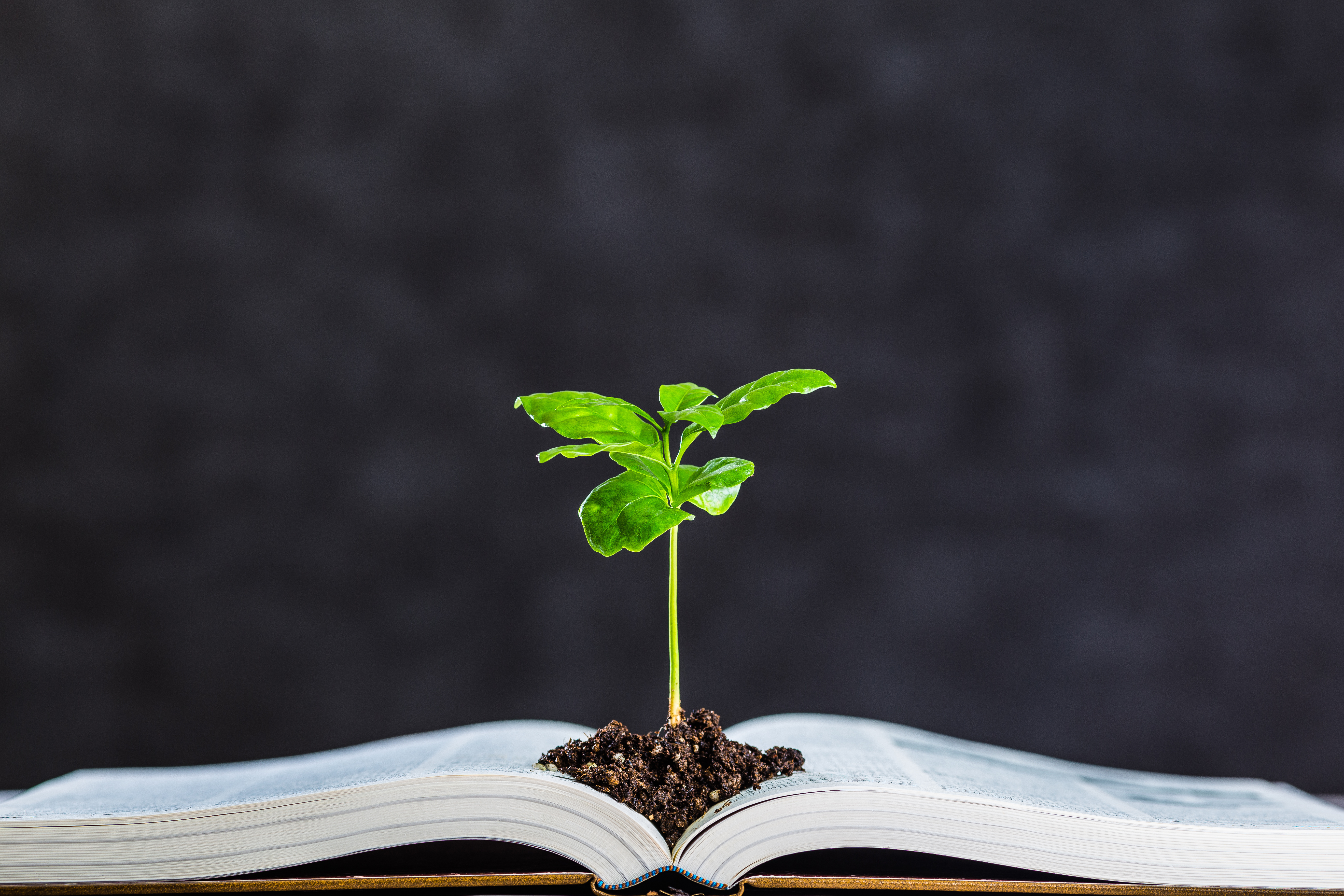 Food is a vital necessity to life. Having access to professional or certified knowledge on nature-friendly agricultural practices, like organic farming, that contribute to healthy food and resilient ecosystems, is essential.
During our recent digital forum, attended by an audience of over 8000 people, many questions were not only asked about organic agriculture, but also about its inclusion in learning and training facilities. Especially, in third level institutes of education such as universities and vocational colleges.
Although this topic has been raised multiple times, when it comes to implementation, there are very few degrees in organic agriculture on offer. We would like to focus on a country that actually has taken a step in making this a reality, namely Armenia.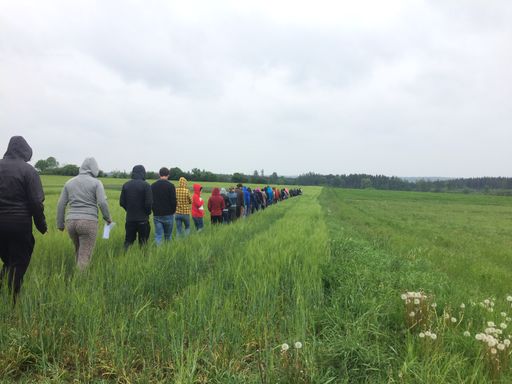 Stepping up to the challenge
 Efforts in organic agriculture started in early 2000s with the active participation of local NGOs and international organizations. The government alongside others were motivated in boosting the organic agriculture sector. However, these efforts faced a major obstacle: knowledge of organic agriculture was not widely available in Armenia.
Organic farmers existed, however, there was a significant knowledge-exchange gap between them and scientists or researchers. How were young professionals to not only learn, but also share and have exchanges with the farmers, and vice versa?
To facilitate the education and training of these young professionals as they prepare to enter the work force, the Building Organic Agriculture in Armenia (BOAA) project was initiated.
Its intention was to support the Armenian organic sector to bridge the gap, and its objective was to develop and implement the ''Organic Agriculture'' master's program at Armenian National Agrarian University (ANAU).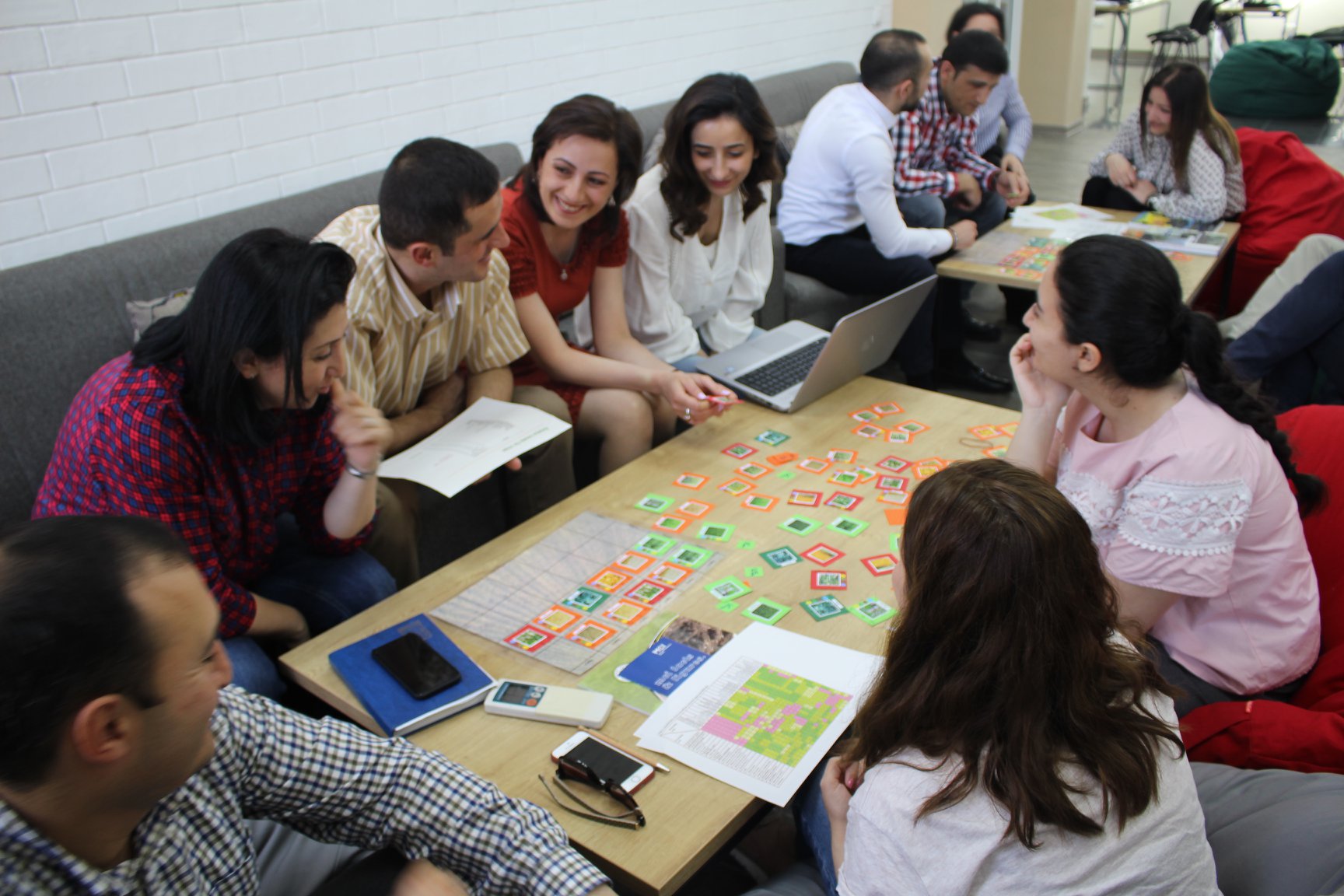 A vision turned into reality!
The trans-disciplinary project started in 2017 and it will end in November, 2020. ANAU is implementing the project in cooperation with The University of Natural Resources and Life Sciences, Vienna (BOKU) that has already an organic farming division, and with the International Center for Agribusiness Research and Education (ICARE) Foundation in Yerevan.
A number of interviews and focus group discussions were organized with stakeholders e.g. NGOs, organic farmers and producers, international agencies, universities to identify the needs of the sector. This study was done to generally understand the needs of the organic agricultural sector, especially, what is lacking.
The outcome of these interviews revealed that a lack of organic professionals was one the most urgent needs. To address this need, BOKU, ICARE, and ANAU partnered with the Austrian Partnership Programme in Higher Education and Research for Development (APPEAR), who contributed funding to creating the master's program in Armenia. With this fund, ANAU has since 2017, been working with BOKU University in Vienna on the development of the "Organic Agriculture" program.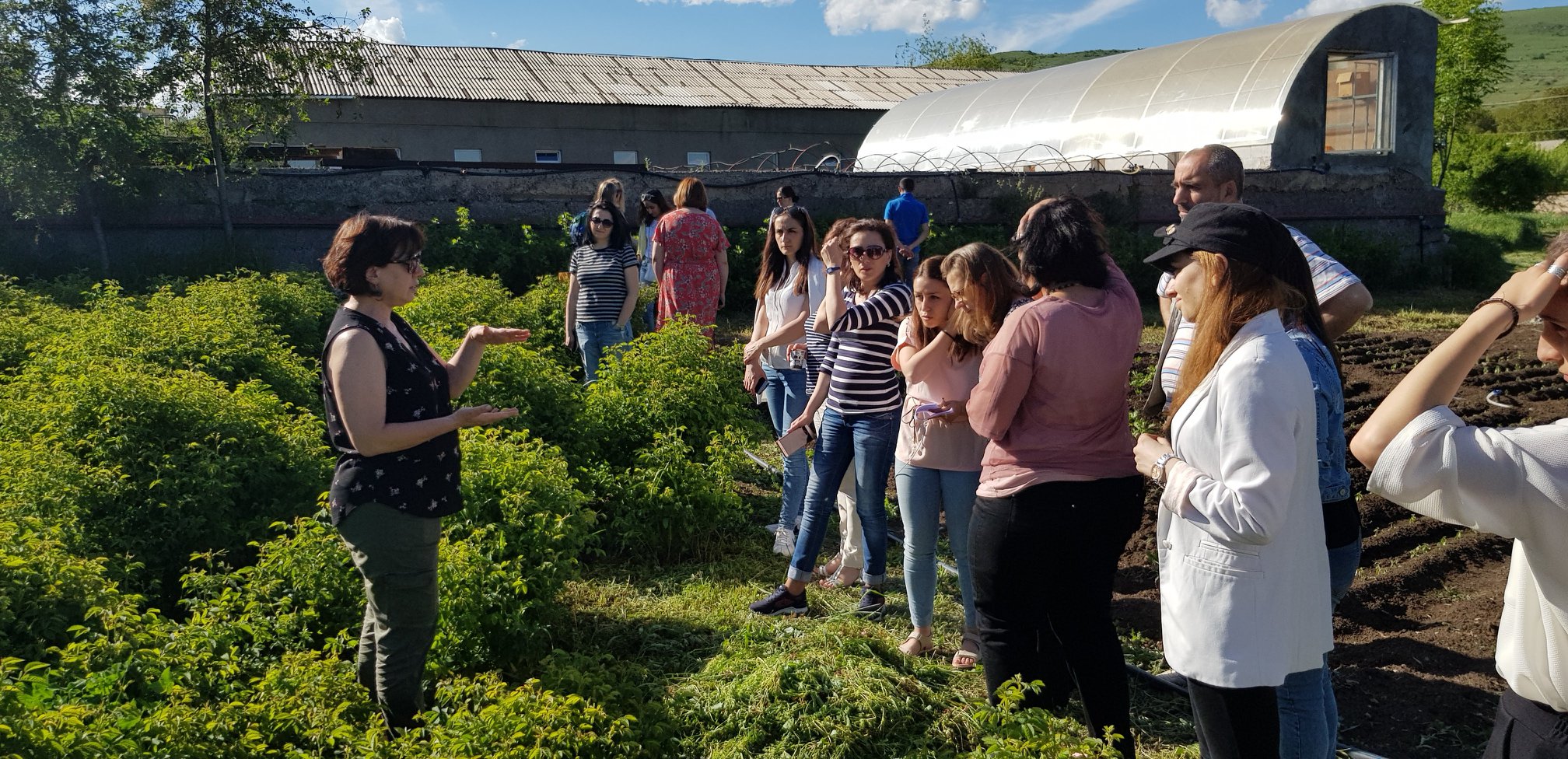 Designing the course and prepping the instructors
Considering the participatory nature of the BOAA project, a stakeholder-needs' assessment study was carried out to understand professional needs of organic practitioners, for instance, what subjects the students could study, what practical work they could do, among others. This led to initiating and establishing a stakeholder committee for the project.
The committee consists of 20 people including students, lecturers, organic producers, processors, representatives from international organizations, a certification body, and the Ministry of Education, Science, Culture and Sport of the Republic of Armenia. The stakeholders' input was particularly useful in developing the master's program course list and for identifying priorities in the sector.
Along with curriculum development, ANAU instructors had the chance to participate in trainings on organic agriculture. This training was originally conceptualized in two parts:
1) an Armenian partner-team visiting BOKU's Division of Organic Farming at the Department of Sustainable Agricultural Systems, as well as attending in-field visits
2) and a BOKU teaching team visiting ANAU to both understand the Armenian agrarian context and help train and develop staff and curriculum.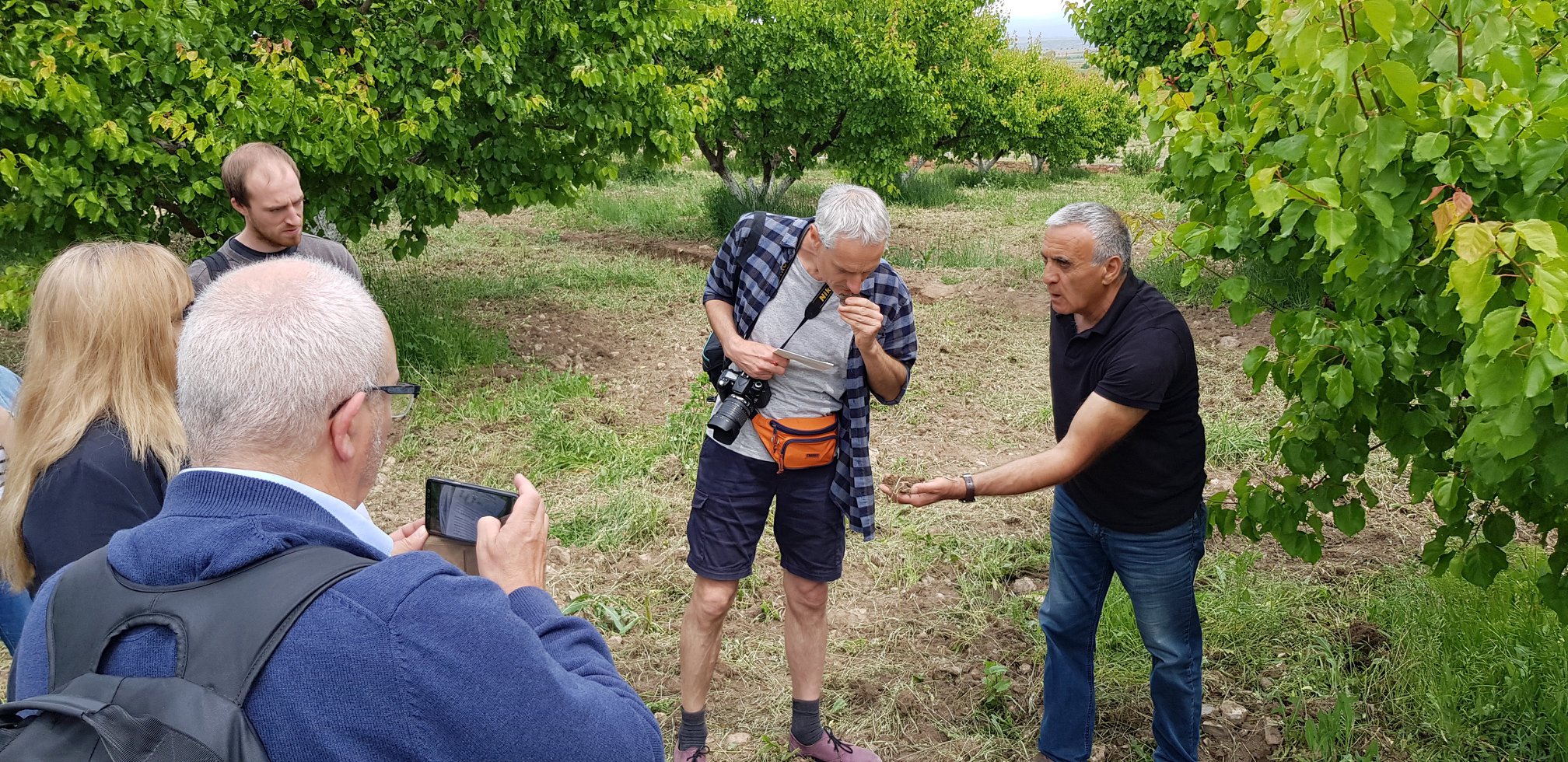 Finally, there were four 1-2 week-long trainings and additional funding made possible for individual Armenian lecturers, to receive specialized trainings throughout Europe, including additional BOKU visits.
According to the ICARE Foundation, 14 courses were included in the master's program that covered a whole spectrum of organic agriculture starting from the conversion to organic agriculture and finishing with the marketing of organic produce. Modern literature on organic agriculture and lab equipment have been acquired, and the program also includes summer internships during which the students will have the chance to "get their hands dirty" on Armenian organic farms.
"…organic production is not solely a profit-making mechanism. It is the philosophy and the approaches of organic agriculture that are of high importance to them. Efforts should not be put solely on teaching the students how to grow organic crops, but explaining and showing them how organic agriculture can benefit organic producers, mother nature, and society as a whole.", reflected Astghik Sahakyan, one of the Armenian lecturers, after the training.
Since 2012, IFOAM – Organics International is also active in the field of training. Watch this video to learn more or visit our website.