The wisdom of the countryside is usually passed down from generation to generation. This is key to preserving our farmers' traditions and fostering the values to produce healthy food in harmony with our environment. 
Today, this knowledge could disappear due to the constant pressure from current food systems encouraging unsustainable production. 
The passion for working in the field starts in the family. The agricultural wisdom acquired from our parents prepares us for the future. 
"I remember when I was a little girl, I accompanied my grandmother to the farm. It was a small piece of land on the estate where my grandfather used to work", shares Maribel, a native of the Victoria community, Urcuquí parish, Imbabura province, in Ecuador.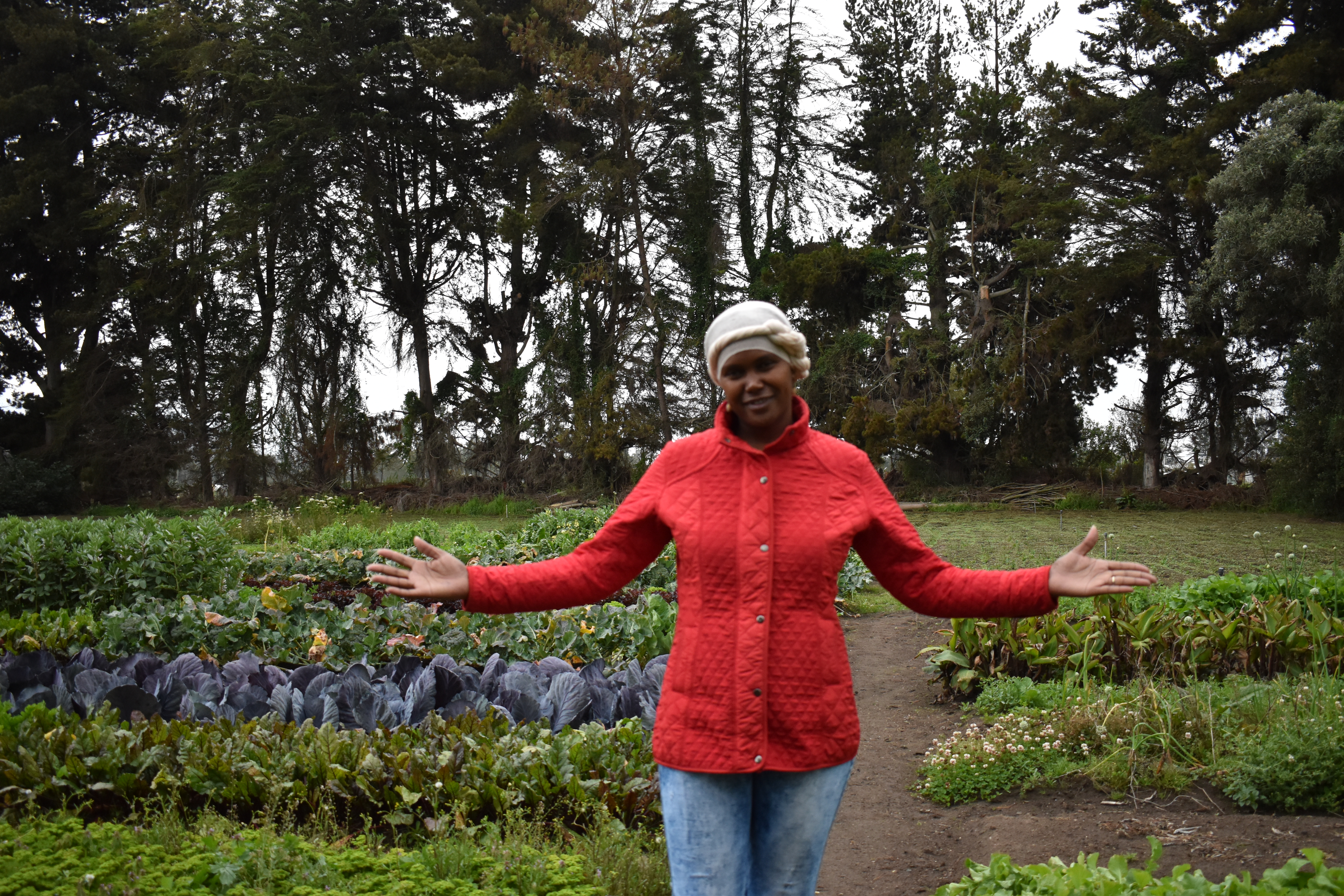 Maribel does not have enough space to farm, but thanks to her grandparents, she participated in the planting and harvesting of yucca. 
" I always take with me and share the knowledge I received from my grandparents ". Those fond memories are now what drives Maribel to promote agroecology in her community through educational projects.
Walk the talk!
Continuing the family legacy also requires determination and effort, especially when the land is affected by climate change and the impact of industrialization in rural areas. Such is the case of Erlinda. She continues her family's legacy in Cayambe, despite the difficulties she has endured for years. 
"My land was hard and barren! They called it 'cangagua'. Many people thought that it would not be possible to cultivate it, but thanks to work and perseverance, I proved them wrong", Erlinda shares. 
Erlinda now grows around 2,000 laurel plants and plans to maintain a diversified garden. She not only shares ancestral knowledge about the importance of land and plant care; she shows her community how. Her garden is living proof of this!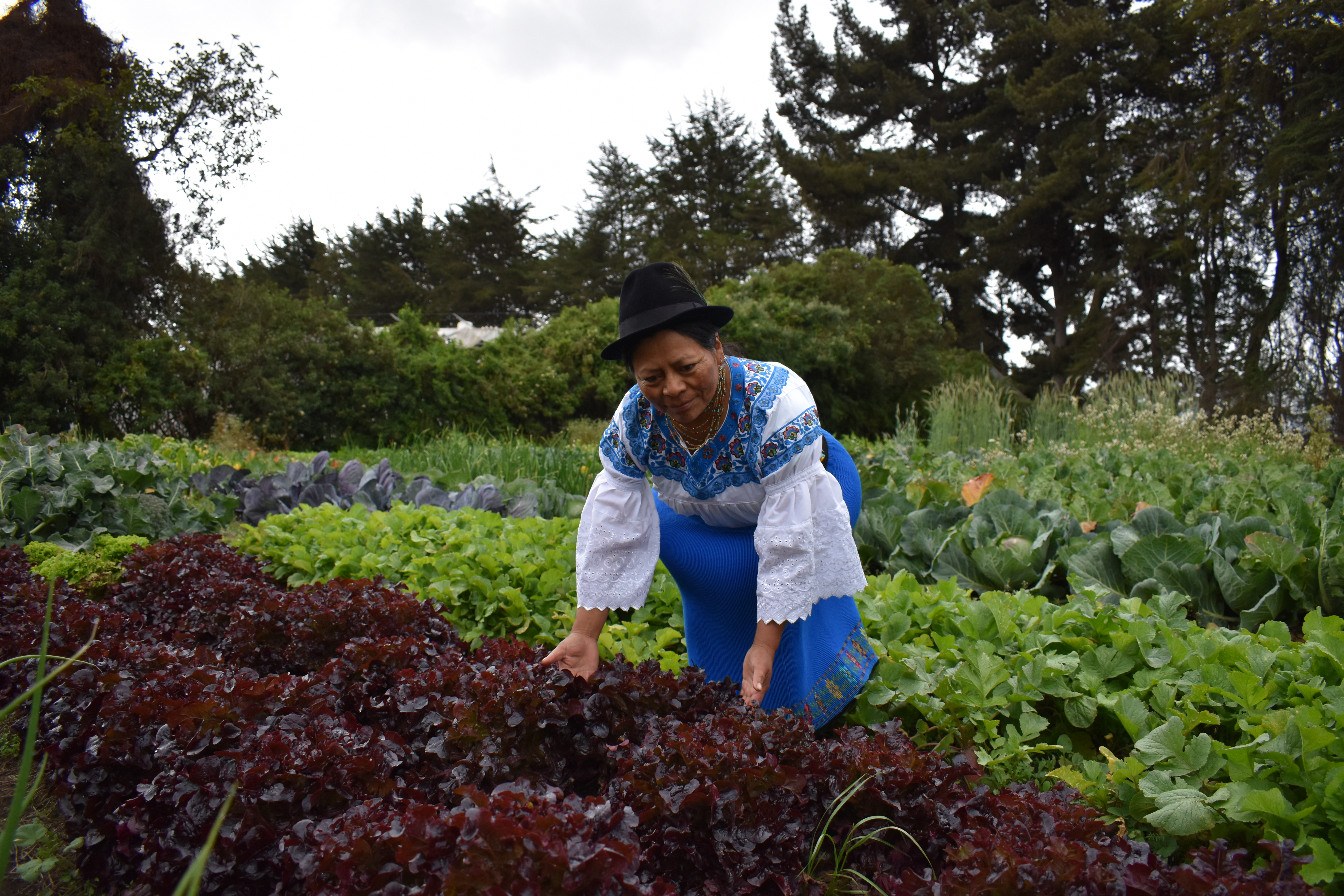 While many farmers maintain and share their traditions within their community, existing unsustainable food systems affect the demand for agroecological products, for example, consuming industrially made food instead of buying locally from the farmers. 
"We are dedicated to producing and selling healthy food, but do not always have a healthy diet," says Rosa, a producer of various organic foods in the Puerto Calle parish. 
Rosa wants to change the way farmers think and the way they promote their products at events such as fairs. In doing so, she will translate the values she learned in her childhood, into concrete actions benefiting her community through the food she produces.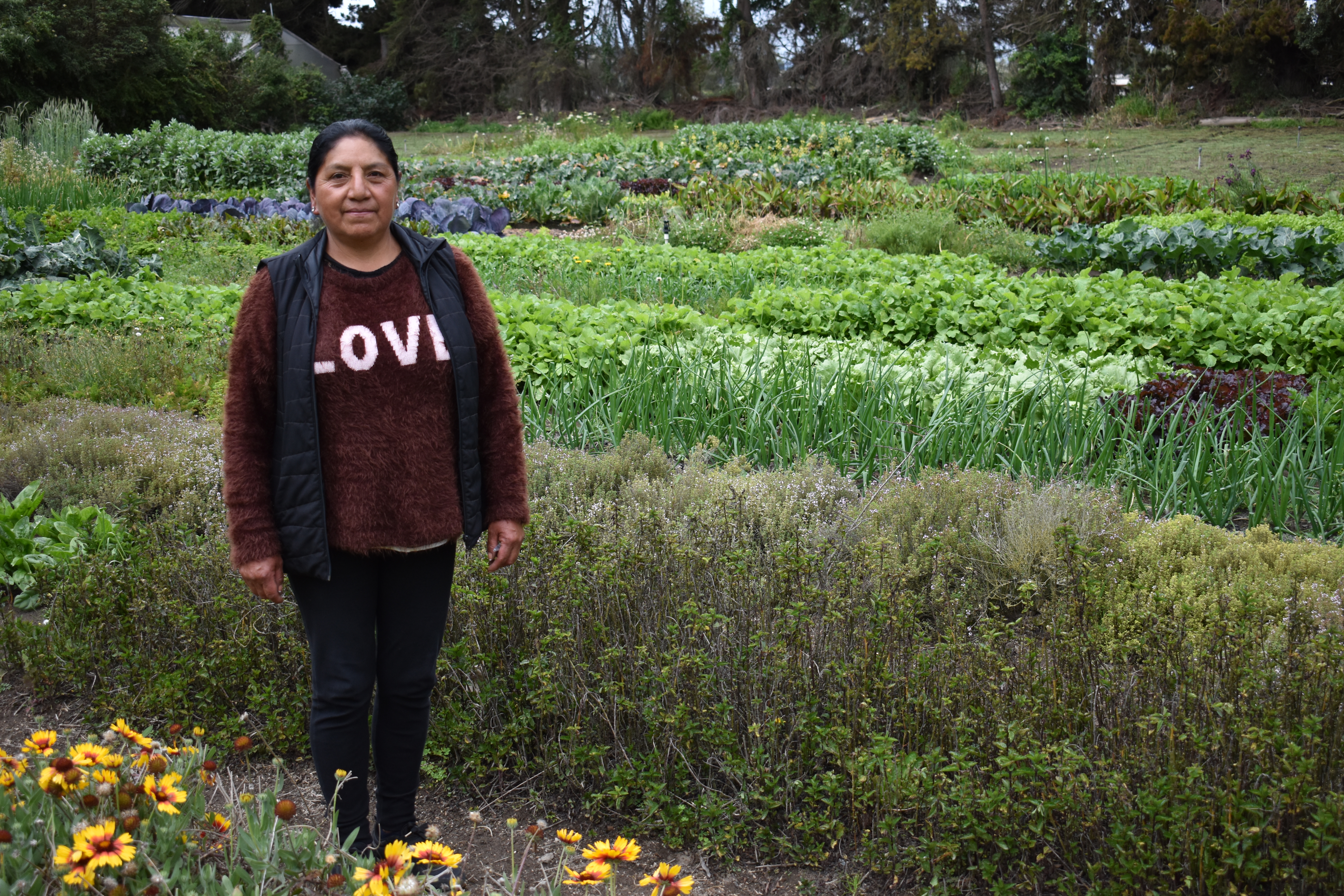 In the countryside, everything is connected!
The stories of Maribel, Erlinda and Rosa have a common thread: the importance of the knowledge shared by their families. It is necessary to combine this knowledge with what we have learnt from other agroecological practices and integrate this into society. For this reason, the School of Agroecology and Nutrition carries out the Nutrition in Mountain Agroecosystems (NMA) project. It is an initiative that seeks to connect the concepts of agroecology and market trends with the reality of farmers. Thus, each of the participants has the opportunity to carry out their own projects focussing on a specific goal and context.
Thanks to NMA, Maribel's micro project "Sowing our Future with Agroecology and Nutrition", responds to the need of her community to produce their own food. In this way, 30 family farmers will be able to replicate the agroecological practices and technologies that they have learned on their own farms.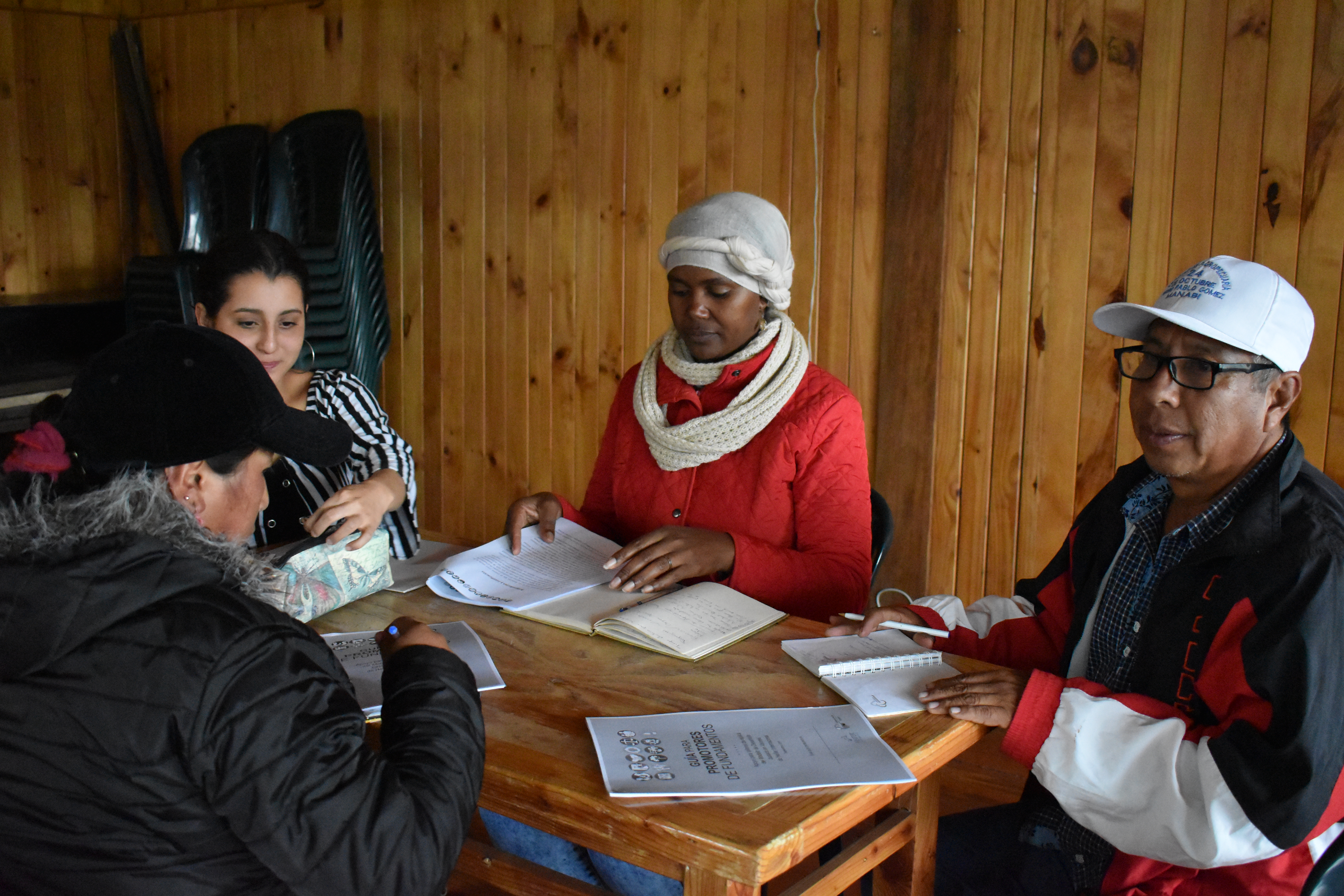 In the case of Erlinda, her micro project "Parcela agroecológica El Laurel" seeks to create an agroecological area that is sustainable, profitable and diverse. In order to do so, she needs more knowledge of technologies that will allow her to access better information and manage her garden successfully.
Rosa's goal is to train 25 producers and growers so that they can exhibit their diverse and healthy produce at the "De la Mata a la Olla" fair. The fair offers them the opportunity to sell their products directly, without the presence of intermediaries. They hope to increase interaction with consumers interested in consuming healthy, nutritious food, as well as getting to know where the products come from and who produces them. 
NMA contributes to the diversification of production and consumption of safe, healthy, culturally appropriate and nutritious food for rural families. It encourages participants to design and implement local development plans, raising awareness of the benefits of nutritious foods which can be passed onto future generations.
[1] A land that is difficult to cultivate
Funded by the Swiss Agency for Development and (SDC), Section Global Programme Food Security (GPFS), the implementation of the Nutrition in Mountain Agro-ecosystems (NMA) Project is mandated to IFOAM – Organics International with its consortium partners FiBL, Helvetas Swiss Intercooperation and Wageningen Centre for Development Innovation.