During a field visit while working for Greenpeace Africa, Claire came face-to-face with the reality of the farmers in Kenya who were struggling with conventional agricultural practices. These challenges ranged from an unhealthy dependency on chemical inputs, to not being able to exchange or share seeds amongst farmers. This meant that the farmers had to depend on agro-dealers for the seeds which were expensive; and they felt trapped in a vicious cycle of dependency that didn't seem to have a way out.
"Have in mind that I was a new graduate who was just implementing  agroecological practises on the job. I had not learnt in university about how harmful some of the conventional practices were to the environment and economically unsustainable to the farmers", shares Claire.
Her interaction with the topic had only happened later on while undertaking her masters degree in Management of Agroecosystems and Environment.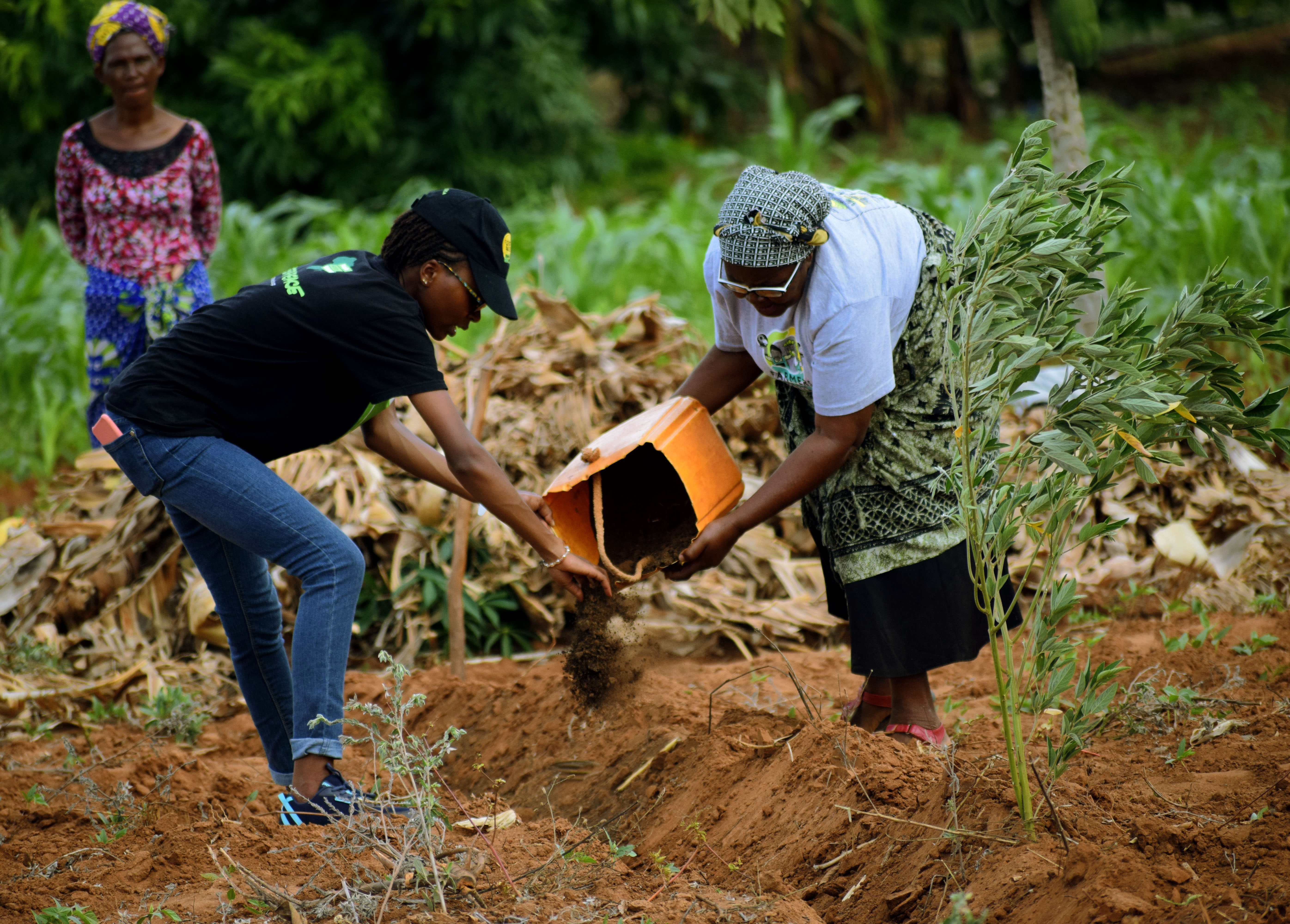 At this first field, Claire not only heard from the farmers about their challenges but also realized that they did not know how the synthetic inputs they were using affected the soil, water, air and animals. Seeing this gap in knowledge and information, she, through her role as Food Campaigner at Greenpeace Africa created a handbook proposing alternative sustainable farming practices that farmers  could adopt. 
This handbook addressed issues in the farmers' reality and environment, Claire did a lot of research on sustainable farming practices like organic, agroecology and permaculture. The farmers had only learnt how to grow food conventionally, but were not given alternatives.
With the handbook, the farmers got to know that they have options and have the power to choose to grow their food ecologically or choose some practices to incorporate to their work. No matter what they chose to do with the information, they were empowered in knowing they had options and were not trapped!
 It is such experiences that strengthened Claire's belief in advocating even more for sustainable farming practices.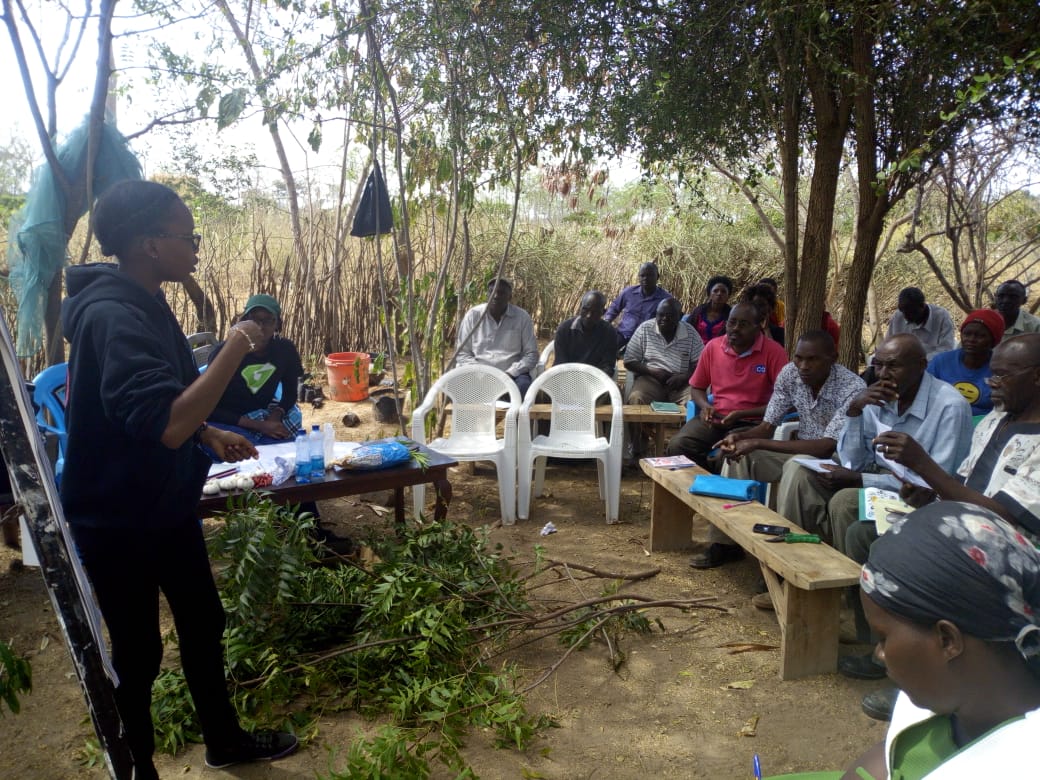 It is such organic practices that ensure we take care of the very resources like soil, that are responsible for our sustenance and do not degrade or contaminate the environment.", Claire explains.
This training experience was an epiphany for Claire. "If some of the farmers who are experts in providing us with food did not know this much information about alternative farming methods, how about the Kenyan policy makers responsible for drafting  laws governing the farmers work? Did the consumers also have knowledge on this?"
With this thinking, Claire decided to use social media to build an online presence and started sharing information and news on sustainable agricultural practices and policies governing them in Kenya. She was able to connect with people across the globe who were like-minded and those who had little information  about the topic.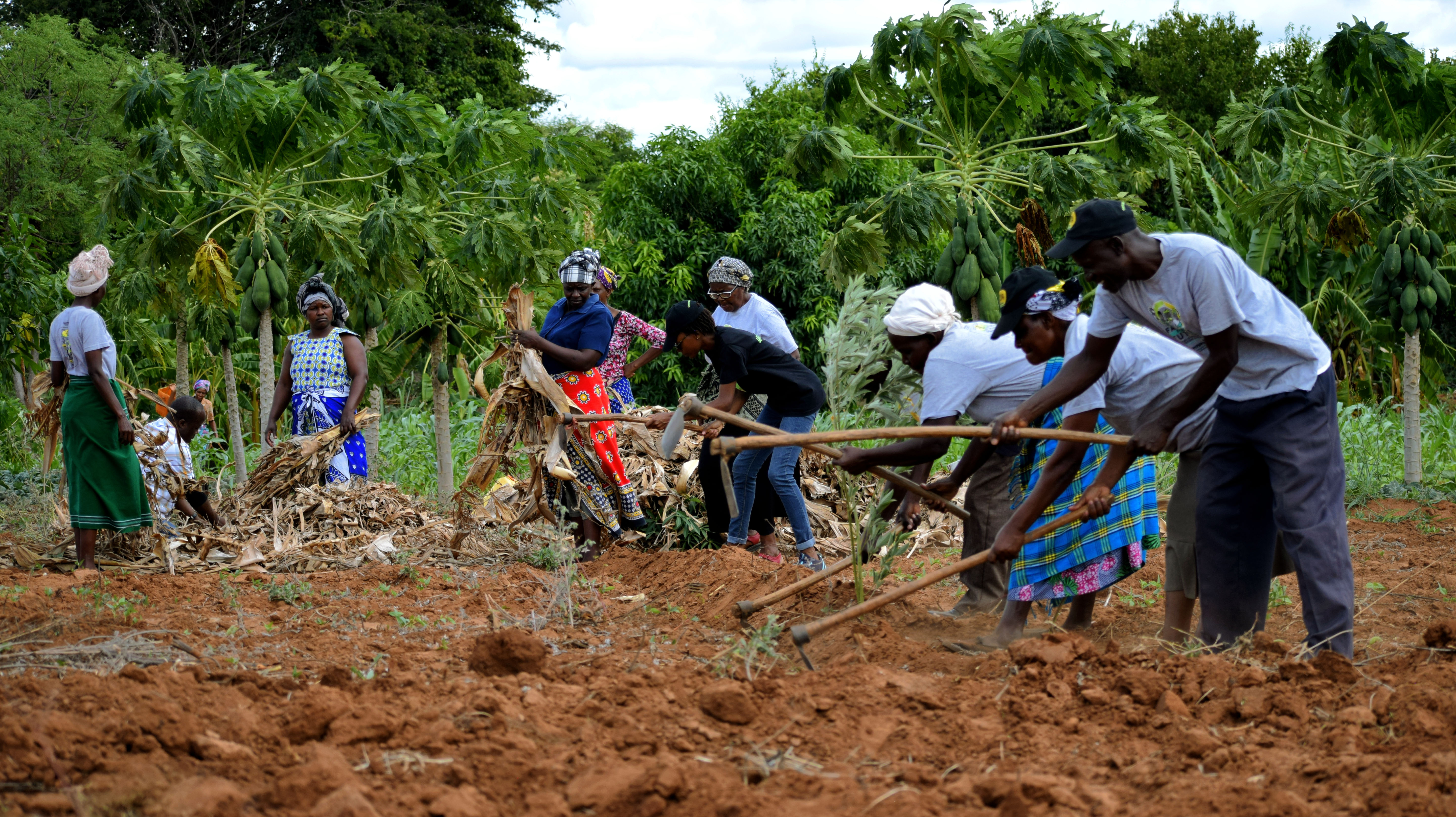 One of the topics she recently shared was on seed sovereignty in Kenya and how it is  illegal for farmers to share seeds in Kenya.
Seed sovereignty is important in African communities because when you control the seed, you control the lifeline of the population and the food production of the community.
Since time memorial, African cultures have always shared seeds; this means also sharing the history and culture of a community; passed down from one generation to another. Furthermore, if a seed is sold at an expensive price, farmers in some regions can't access it, hence bringing about food insecurity. This sovereignty empowers farmers to produce appropriate food for their environment and preserves the knowledge of how to do so. 
That is why Claire believes everyone should be aware of how their food is grown and when possible, get to know the farmers growing their food. She encourages consumers to enjoy the more nutritious and locally staple foods, for example, githeri (a maize and bean stew), njahi (black beans) and brown ugali from sorghum and millet. Doing this encourages farmers to keep producing such staple traditional crops without worrying about finding the market for their produce.
However, policymakers also have a role to play in supporting sustainable farming practices in Kenya. 
Instead of criminalising farmers for using local seeds and manure, create policies that support them. We can also learn from other countries that have organic policies, for instance Cuba and Switzerland.
Supporting organic and agroecological farmers is not just a way to ensure that we have food that nourishes us, but that this food is grown in a way that does not harm the environment and allows for continuity for future generations to also benefit from it.
Learn more about the #IGrowYourFood Action Day