Every three years, IFOAM – Organics International, the Rural Development Administration of South Korea (RDA), and the IFOAM Technology Innovation Platform (TIPI) join together to award outstanding organic innovators with the Organic Farming Innovation Award (OFIA). This year, Indonesian farming organisation, Tani Organik Merapi (TOM), was awarded the Grand Prize, and we had the opportunity to speak to founder and director Untung Wijanarko about his work.
Having witnessed the extreme effects of heavy chemical use on the land in his community in Sleman,Yogyakarta, Indonesia, Untung Wijanarko knew he and others had to change their way of farming. However, he never imagined that this would one day gain him world-wide recognition and appreciation.
Untung is the founder and director of Tani Organik Merapi, Grand Prize winner of the Organic Farming Innovation Award (OFIA) 2021. In a community where organic vegetable farming was scarcely done and information on it limited, Untung foresaw the need to change this narrative.
The beautiful slopes of the Merapi mountain in Indonesia is home to many farmers like Untung who rely on the seasonal produce for sustenance. If the farmers wanted to continue farming on fertile soils without degrading the land, the community would have to learn how to farm organically.
This is how Tani Organik Merapi ( TOM ) came to be in 2008. Untung founded it because he wanted to make information on organic easily accessible to farmers, train them and help them transition to organic. More importantly, he wanted to work together with his community in Sleman, Yogyakarta, Indonesia, in doing so.
The result is a thriving example of the multi-functionality of organic agriculture, and how it can be successfully used to improve livelihoods and affect change. Tani Organik Merapi has grown to become a farming institution that has taken on a range of innovative practices in its production, marketing and community development to become a network of organic farmers in the area around Sleman, Yogyakarta, Indonesia, and it's this broad spectrum of activities that the OFIA Selection Committee recognised and felt deserving of the award.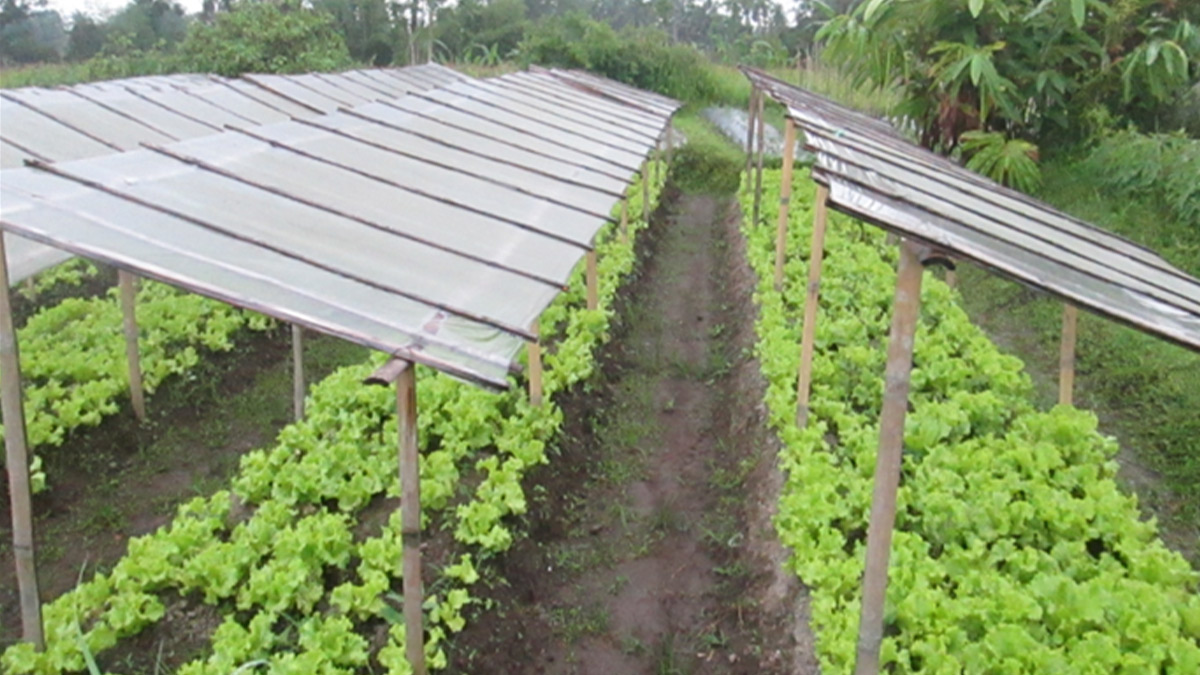 As part of this vision, TOM started the Merapi Organic Farmer initiative to facilitate the conversion of local farmers to organic practices. TOM partners with local farmers to ensure they produce organic vegetables and provides a market guarantee that they will be able to sell their organic produce at a good price, and markets it to supermarkets while upholding the values of fair trade. This guarantee gives farmers the confidence to transition to organic practices, and since 2008, over 190 farmers in the region have joined the TOM network.
The Tani Organik Merapi farm is also an agricultural training center where farmers can come to learn how they can improve their organic practices. This includes training and support across the whole production process, from farm to fork, including organic fertilizer management, soil tillage, irrigation, seed procurement to harvesting and marketing.
Alongside the desire to increase organic production, TOM also saw the need to move away from unsustainable packaging that was prevalent, and saw an opportunity to develop a more sustainable bamboo packaging production system. Women in the community specifically have been trained in eco-friendly bamboo packaging production, in accordance with TOMs organic standards and that of the Indonesian National Standards (SNI). These women have became part of TOMs production network, providing another source of income for rural households.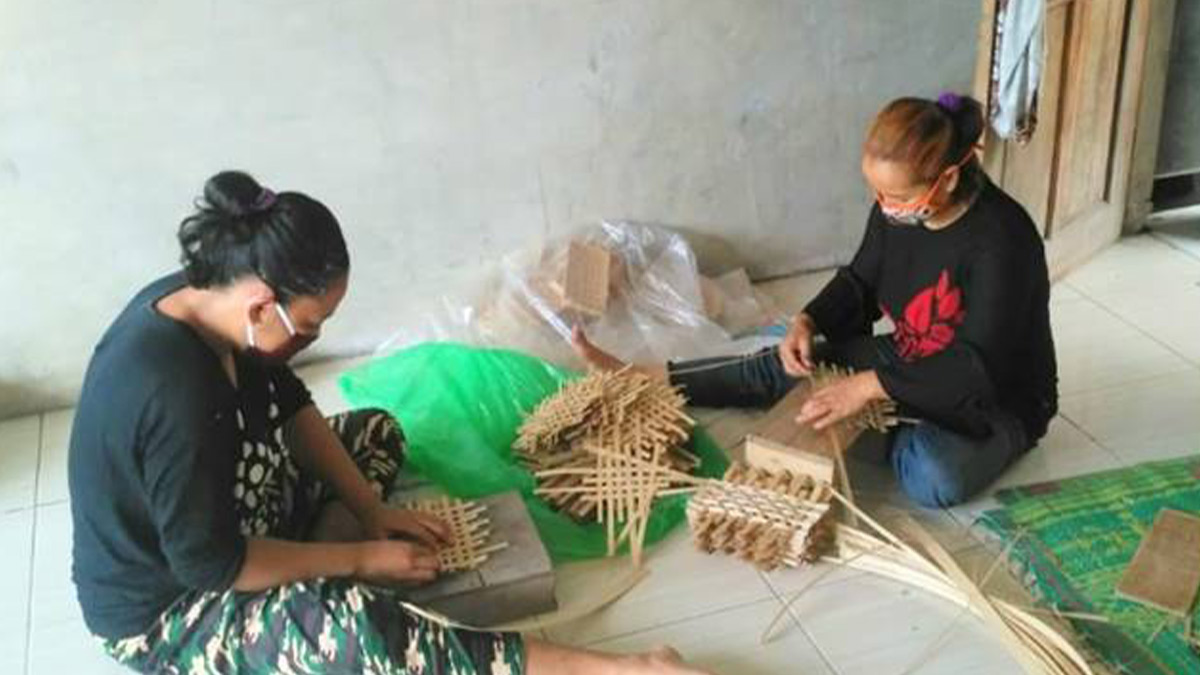 Tani Organik Merapi has been featured on local news stations, raising the profile of organic agriculture in the region, and demonstrating how the Tani Organik Merapi farm and training facilities are also a place for an increasing interest in agro-tourism. The TOM farm regularly receives visits from schools, universities, kindergartens, public and private enterprises. All coming to learn about organic agriculture and see it in practice.
Those who visit, particularly younger people, Untung hopes, will see the business potential of organic agriculture. This can encourage more young people to start organic agriculture businesses, and address the challenge of an ageing farming population.
It's through this multi-dimensional approach that TOM has successfully built a sustainable all-round organic business that provides food security, financial stability and empowers both the women and men in the community to work sustainably with the environment, while inspiring others to learn more about organic agriculture. The TOM model can be replicated in other parts of the world.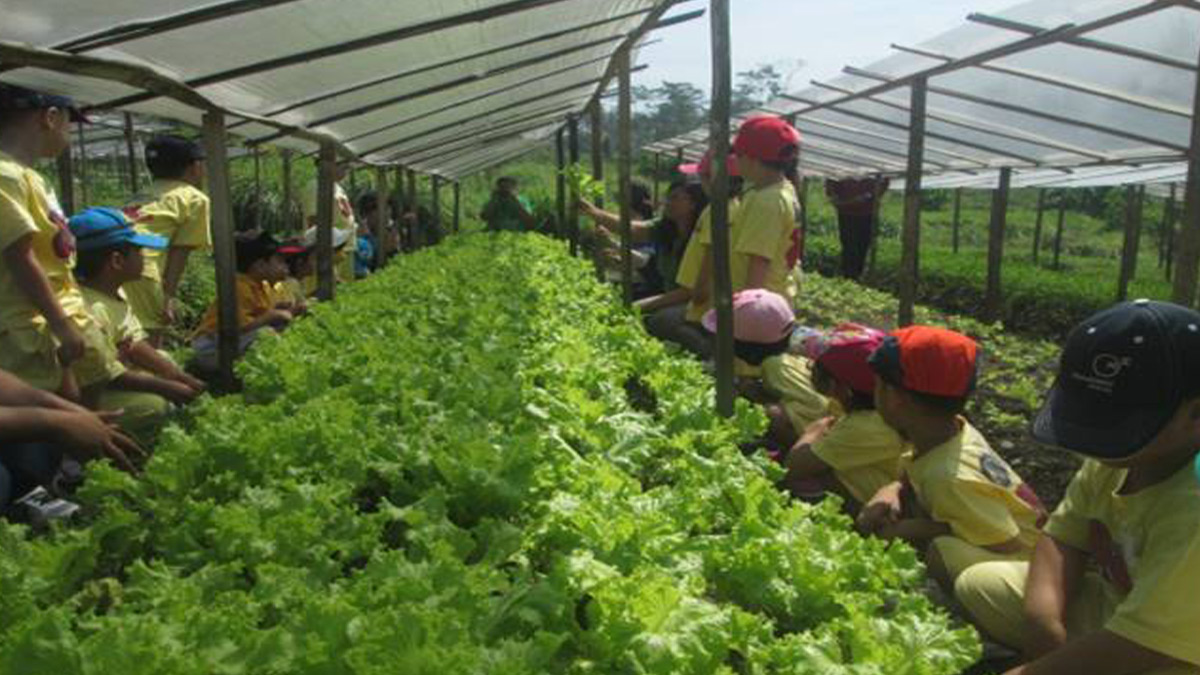 About Tani Organik Merapi
Tani Organik Merapi ( TOM ) is a farming institution meaning 'organic farming under the slopes of mount Merapi'. It is located under the slope of Mount Merapi about 7 km away in Balangan Village, Wukirsari Sub-district, Cangkringan District, Sleman Regency,Yogyakarta Province, Indonesia Country. TOM is a member of the Indonesia Organic Alliance (IOA).