As the year 2019 comes to close, let's take a last look at some highlights from the organic sector.
1) What did researchers work on in 2019?
2) Meet organic farmers who shared their experiences with us in 2019
3) Our campaigns unite the organic movement worldwide!
4) In 2019 more people than ever before demanded concrete actions to end the climate crisis!
Let's remember that done right, agriculture such as organic can be a transition pathway to the solutions needed for climate resiliency and sustainable food systems. Watch our contribution to the climate strike held in September 2019.
5) 2020 will be a major milestone for the organic movement
The year 2020 will see France host the 20th Organic World Congress where along with our members, civil society, farming organizations, academia, and policy-makers, we will discuss real solutions to ensuring the sustainability of our food systems.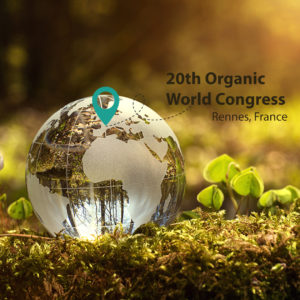 Drawing on the motto, 'From its Roots, Organic Inspires Life', the OWC 2020 will provide organic and likeminded stakeholders an opportunity to exchange their knowledge, innovations, and experiences.