Ghana is currently developing a Participatory Guarantee System (PGS), which will enable small-scale organic farmers to assure consumers that their produce is organic.
Participatory Guarantee Systems are locally focused quality assurance systems. They certify producers based on active participation of stakeholders and are built on a foundation of trust, social networks and knowledge exchange.
Although still in development, PGS is already helping organic farmers in Ghana to access markets and increase their sales. With over 200 farmers already registered under PGS, we talked to a few of them about their experiences of farming during a crisis.
Challenges posed and solutions found!
The pandemic brought obstacles hindering the normal day-to-day activities of farmers; the first being limited farmer group interactions. This is because social gatherings were put on hold and discontinued from happening as a way to slow down the spread of COVID-19. Since this directive was to be adhered to, the PGS team had to re-group by:
organizing farmer group interactions, however, keeping them to a small number and maintaining the required social distance. If the number exceeds 20, the group is split up.
adhering to the requisite safety measures (hand washing points, temperature scans, nose masks, hand sanitizing etc.) for all who are present making it safer for facilitators and farmers to be present at such gatherings. These gatherings are the heart of PGS because it is, for example, where the farmers and consumers learn about organic farming and decide on how to work together.
Fuseni, a PGS Farmer showing a PGS group how to make compost in Bolgatanga
The second major obstacle came with the restriction on movement after the partial lockdown, especially for those travelling without essential goods. The transportation of goods was allowed, but not of people. This made traveling for farmer engagement difficult.
In addition, when farmers were travelling, they had to show proof of who they were and what they were doing. Here the PGS certificate proved useful in helping farmers get a pass from the central police station allowing them to move freely for work purposes.
PGS Certificate as the access card!
COVID-19 hit all nations of the world and it is evident that the small-scale farmers were the heroes for many during this pandemic. For those who were able to continue working, for instance, SOWGreen Organic Farms, business seemed to improve even more during the lockdown.
There was an increase in demand for vegetables that outstripped supply and Kobina Hudson, founder of SOWGreen Organic Farms, attributed this to his PGS certificate. "I received my PGS certificate late last year after getting certified and have since had 30% increase in customer base and sales.", explained Kobina.
As mentioned earlier the PGS certificate has been tremendously helpful as a tool in easing the farmers' movements from the farms to Accra, as well as for making deliveries during the lockdown within the communities.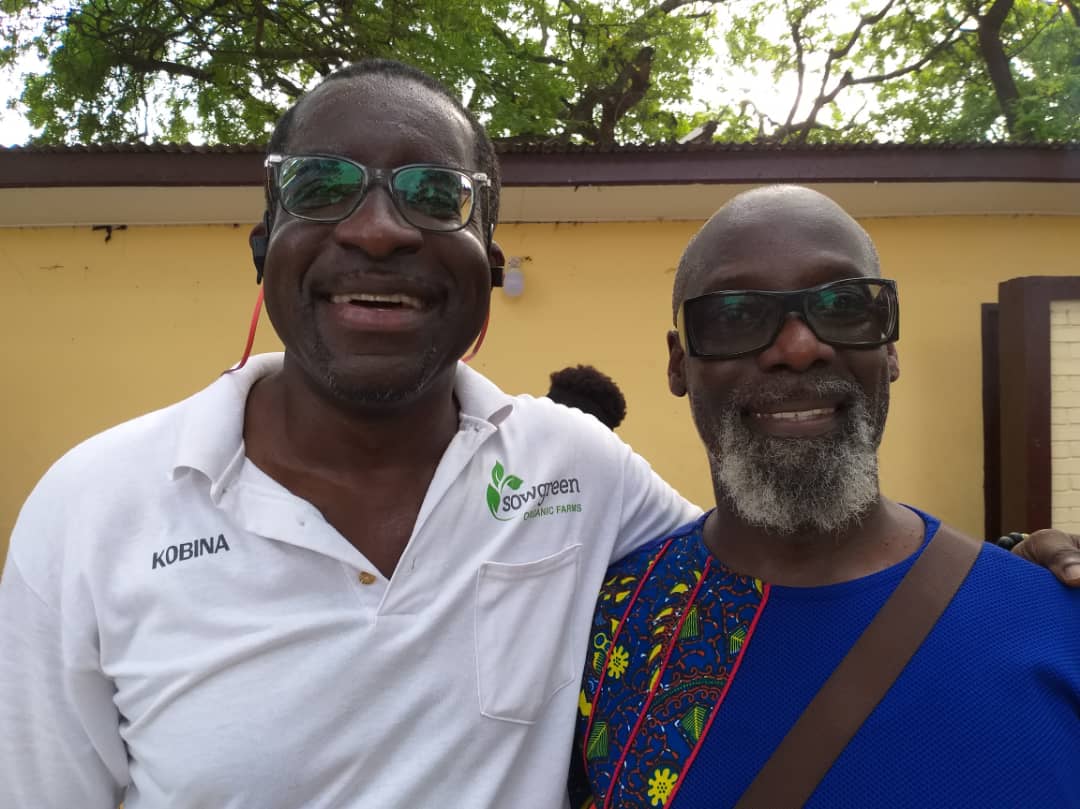 The certificate is shown to security forces at all checkpoints, in addition to wearing a branded shirt of the farm and having identification tags with the name of the farm. The identification of being a PGS farmer has added credit to the work that Kobina does and also increased the sales of his produce.
Farmers who do not have a PGS certificate have to make their own identification documents and branded items which is challenging and costly. This makes it harder for them to move around and sell their produce; an obstacle that the PGS Farmers do not face.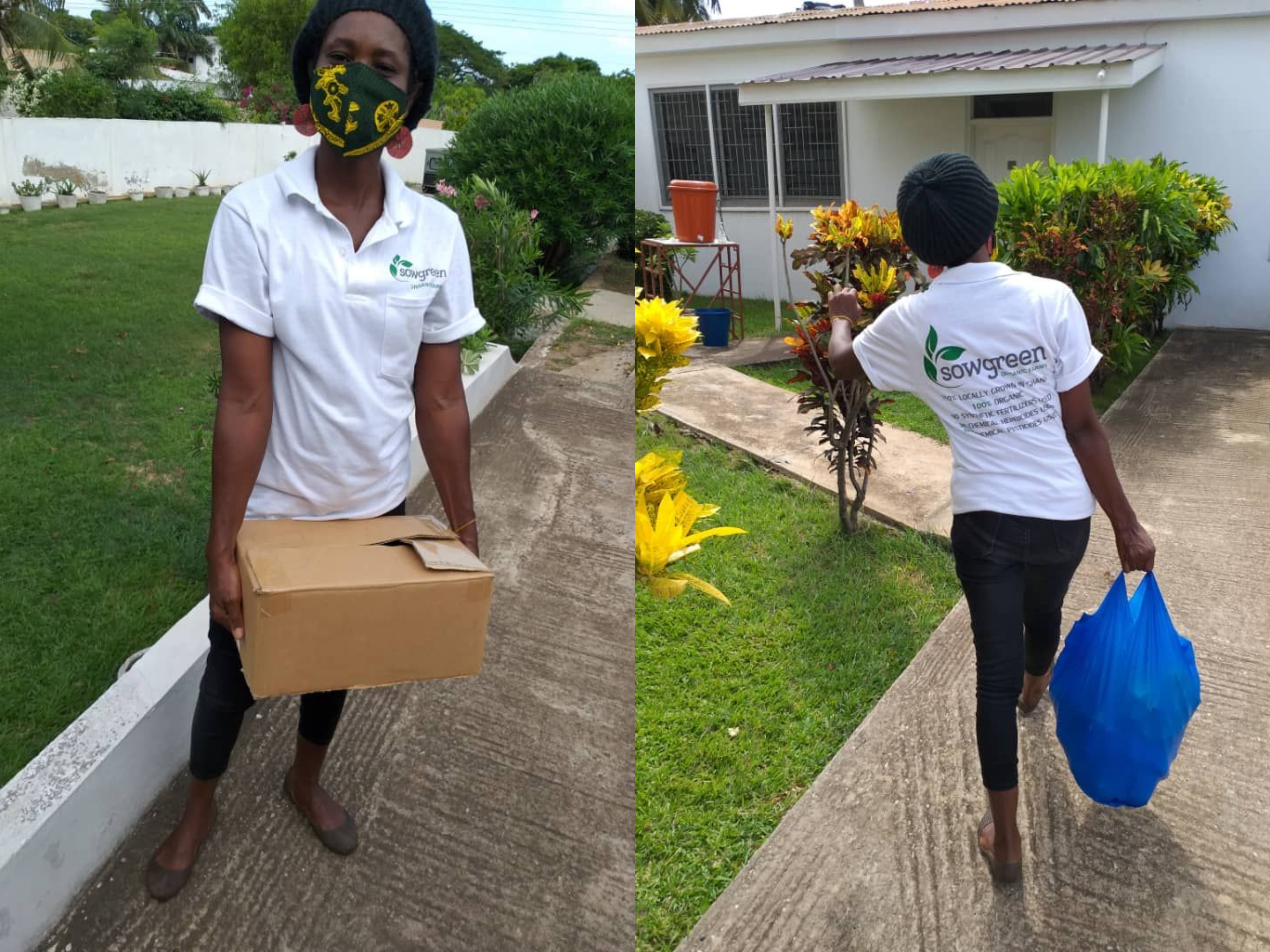 Ernest Amoansah, another PGS member started growing sweet potatoes and, using the flour from it, to make bread and pastries. He was already doing this before the lockdown. However, due to the restriction on movement, bread became an essential food and demand for it soared.
Since he was the only one making bread from organic sweet potato flour, he had a unique position in the market and catered to the high demand. The use of a branded van and PGS ID cards helped him to move around and avoid potentially stressful encounters with the security forces.
Prince Yadiel, the owner of Restoration Farm in Sogakope, decided to focus more on increasing the planting of various vegetables to meet increasing demand. He believes people have become more aware of health issues during the pandemic and are therefore consuming more vegetables to boost their immune systems.
Yadiel attributes a healthy immune system to being the key in disease prevention and intervention, and vegetables are a good addition to one's diet.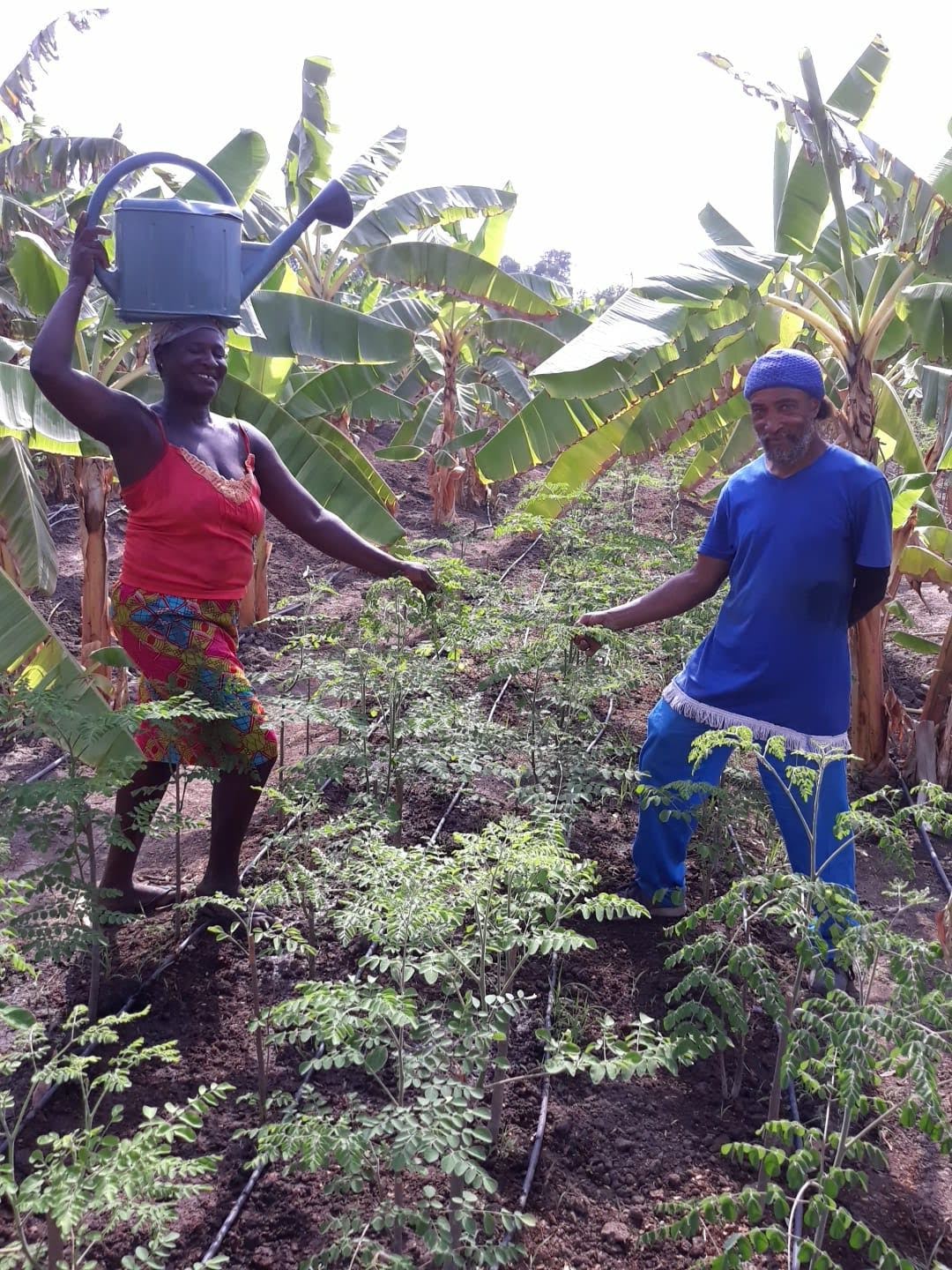 The organic farmers were not the only ones who felt the impact of the pandemic. PGS partners like Jelloise Company, that sell inputs for organic farming were also affected by the lockdown. The company supplies inputs like organic fungicides and fertilizers and has many organic farmers as customers.
Now, they have noticed an increasing number of conventional farmers using their organic products especially during the minor (dry) season, that coincided with the pandemic outbreak. The greater ability to grow crops even during the dry season has meant farmers have more food for their families and also to sell at the market.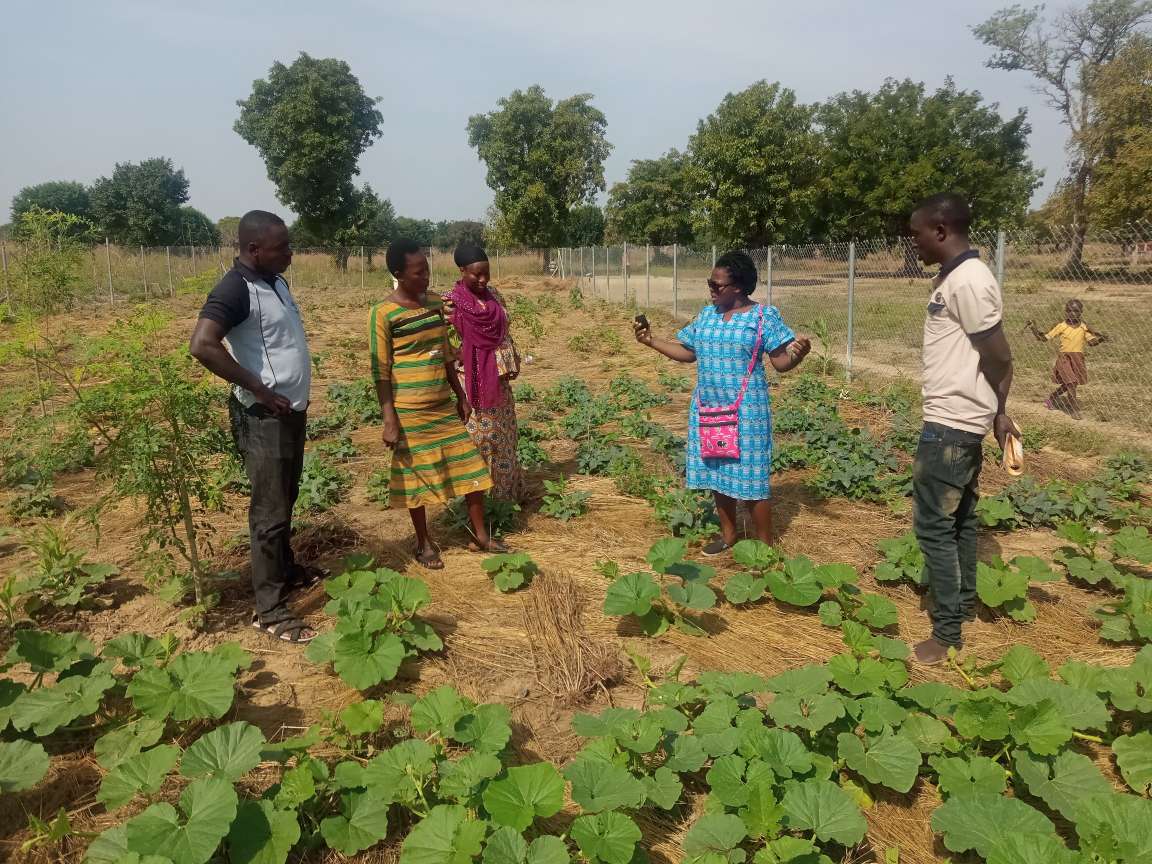 Seeing how demand increased for organic during the lockdown, has made it more appealing to conventional farmers which strengthens the Organic Markets for Development (OM4D) project, running in Ghana, Togo, Burkina Faso, and São Tomé and Principe. The OM4D project not only facilitates adaptation of the farmers to new challenges, but also aims at improving the livelihoods of small-holder farmers through organic production.